First Year Experience | Common Read | One Book
---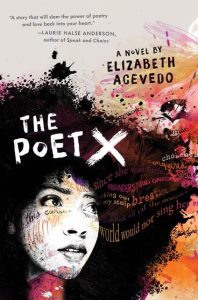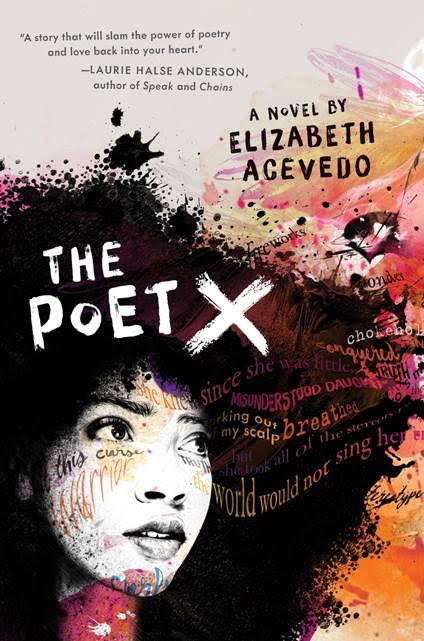 The Poet X
Xiomara Batista feels unheard in her Harlem neighborhood. But she has plenty she wants to say, and she pours all her frustration and passion onto the pages of a leather notebook, reciting the words to herself like prayers. With Mami's determination to force her daughter to obey the laws of the church, Xiomara understands that her thoughts are best kept to herself. So when she is invited to join her school's slam poetry club, she doesn't know how she could ever attend. But Xiomara refuses to be silent.
---
The Zookeeper's Wife
The Zookeeper's Wife tells the true story of Antonina and Jan Zabinski, Christian directors of the Warsaw Zoo during WWII, who saved over 300 doomed Jews by hiding them in the zoo cages, making it one of the most successful hideouts of the Holocaust. In this tale of people, animals, and subversive acts of compassion, Ackerman captures with breathtaking precision and discernment our kinship with animals, the barbarity of war, and the audacity of the Zabinskis' mission of mercy.
---
On Immunity: An Inoculation
Upon becoming a new mother, Eula Biss addresses a chronic condition of fear—fear of the government, the medical establishment, and what is in your child's air, food, mattress, medicine, and vaccines. She finds that you cannot immunize your child, or yourself, from the world. In this bold, fascinating book, Biss investigates the metaphors and myths surrounding our conception of immunity and its implications for the individual and the social body.
---
The Prince of Los Cocuyos
A poignant, hilarious, and inspiring memoir from President Obama's inaugural poet explores his coming-of-age as the child of Cuban immigrants while grappling with his burgeoning artistic and sexual identities. Navigating these worlds eventually led him to question his cultural identity through writing—and writing in turn prompted the courage to accept himself as a gay man. Blanco's narrative is a resonant account of how he discovered his authentic self and a deeper understanding of what it means to be American.
---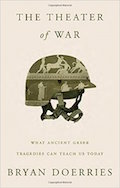 The Theater of War: What Ancient Greek Tragedies Can Teach Us Today
Innovative theater director and translator, Bryan Doerries reclaims the power of an ancient artistic tradition—Greek tragedy—to comfort the afflicted. He powerfully illustrates the redemptive and therapeutic potential of this classical art: how, for example, Ajax can help soldiers and their loved ones better understand and grapple with PTSD. Doerries revivifies these plays, linking the artistic to the social, showing how suffering and healing are part of a timeless process in which dialogue and empathy are inextricably linked.
---
Crazy Brave
In this transcendent memoir, grounded in tribal myth and ancestry, music and poetry, Joy Harjo, the 24th US Poet Laureate, details her hardscrabble youth and young adulthood. Born in Oklahoma, the end place of the Trail of Tears, Harjo grew up learning to dodge an abusive stepfather by finding shelter in her imagination, a deep spiritual life, and connection with the natural world. Her tale of transformation into an award-winning poet and musician is haunting, unique, and visionary.
---
Wayward Lives, Beautiful Experiments: Intimate Histories of Social Upheaval
In Wayward Lives, Beautiful Experiments, Saidiya Hartman examines the revolution of black intimate life that unfolded in Philadelphia and New York at the beginning of the twentieth century. For the first time, young black women are credited with shaping a cultural movement that transformed the urban landscape. Through a melding of history and literary imagination, Wayward Lives recovers their radical aspirations and insurgent desires.
---
The Big Truck That Went By:
How the World Came to Save Haiti and Left Behind a Disaster
J. M. Katz was the only full-time American news correspondent in Haiti when the deadliest earthquake in the history of the Western Hemisphere struck. In this visceral first-hand account, Katz takes readers inside the terror of that day, the devastation, and the monumental–yet misbegotten–rescue effort. How did so much generosity amount to so little? What went wrong? Reporting alongside Bill Clinton, Sean Penn, and Haiti's leaders, Katz creates a complex portrait of this fascinating nation—and the world we live in today.
---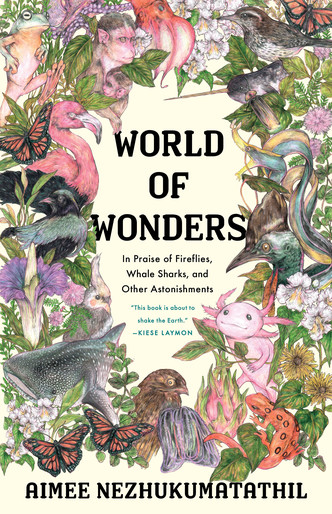 World of Wonders:
In Praise of Fireflies, Whale Sharks, and Other Astonishments
Aimee Nezhukumatathil has called many places home, but no matter where she's been transplanted, she has always been able to turn to the fierce and funny creatures around her for guidance. Even in the strange and the unlovely, Nezhukumatathil finds beauty and kinship. For it is this way with wonder: it requires that we are curious enough to look past the distractions in order to fully appreciate the world's gifts. Warm, lyrical, and gorgeously illustrated by Fumi Nakamura, World of Wonders is a book of sustenance and joy.
---
Citizen: An American Lyric
Claudia Rankine's bold new book recounts mounting racial aggressions in ongoing encounters in 21st century daily life and in the media. The accumulative stresses come to bear on a person's ability to speak, perform, and stay alive. In essay, image, and poetry, Citizen is a powerful testament to the individual and collective effects of racism in our contemporary, often named "post-race"society.
---
In the Shadow of the Bayan
For 7-year-old Raami, the shattering end of childhood begins with the footsteps of her father returning home in the early dawn hours, bringing details of the civil war that has overwhelmed the streets of Phnom Penh, Cambodia's capital. Over the next 4 years, as the Khmer Rouge attempts to strip the population of every shred of individual identity, Raami clings to the only remaining vestige of her childhood—the mythical legends and poems told to her by her father. A brilliantly wrought tale of human resilience.
---
Native Guard
The poems in Trethewey's Pulitzer Prize-winning collection interweave the mistreatment and murder of the Louisiana Native Guards, one of the first black regiments mustered into Civil War service, and the life of her mother, whose 1966 interracial marriage was illegal and who was later murdered by her second husband. As a public and personal testament, this lyrical monument to forgotten voices explores the complex and cultural memory of the American South-and its subsequent historical erasure.
---