First Year Experience | Common Read | One Book
---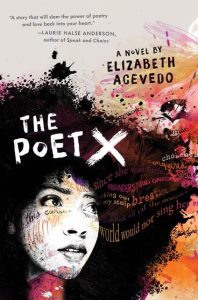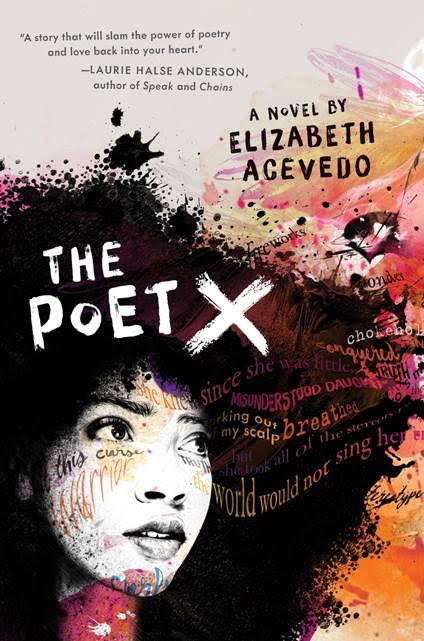 The Poet X
Xiomara Batista feels unheard in her Harlem neighborhood. But she has plenty she wants to say, and she pours all her frustration and passion onto the pages of a leather notebook, reciting the words to herself like prayers. With Mami's determination to force her daughter to obey the laws of the church, Xiomara understands that her thoughts are best kept to herself. So when she is invited to join her school's slam poetry club, she doesn't know how she could ever attend. But Xiomara refuses to be silent.
---
The Tradition
The Tradition details the normalization of evil and its history at the intersection of the past and the personal. Brown's poetic concerns are both broad and intimate, and at their very core a distillation of the incredibly human: What is safety? Who is this nation? Where does freedom truly lie? The Tradition is a cutting and necessary collection, relentless in its quest for survival while revelling in a celebration of contradiction.
---
On Immunity: An Inoculation
Upon becoming a new mother, Eula Biss addresses a chronic condition of fear—fear of the government, the medical establishment, and what is in your child's air, food, mattress, medicine, and vaccines. She finds that you cannot immunize your child, or yourself, from the world. In this bold, fascinating book, Biss investigates the metaphors and myths surrounding our conception of immunity and its implications for the individual and the social body.
---
How to Love a Country
A new collection from Richard Blanco exploring social issues in accessible and emotive verses. Blanco unravels the very fabric of the American narrative, pursuing a resolution to the inherent contradiction of our nation's psyche and mandate: e pluribus unum (out of many, one), charged with the utopian idea that no single narrative is more important than another, and that America could and ought someday to be a county where all narratives converge into one. A country in which we can all truly thrive and truly love.
---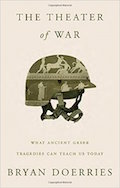 The Theater of War: What Ancient Greek Tragedies Can Teach Us Today
Innovative theater director and translator, Bryan Doerries reclaims the power of an ancient artistic tradition—Greek tragedy—to comfort the afflicted. He powerfully illustrates the redemptive and therapeutic potential of this classical art: how, for example, Ajax can help soldiers and their loved ones better understand and grapple with PTSD. Doerries revivifies these plays, linking the artistic to the social, showing how suffering and healing are part of a timeless process in which dialogue and empathy are inextricably linked.
---
An American Sunrise
In this powerful and stirring collection, Joy Harjo reflects on moving to her tribe's original lands for the first time, on the blessings and difficulties of remembering and re-experiencing her tribe's forced removal, and on being innately and irrevocably connected to her ancestors. From the memory of her mother's death to her beginnings in the Native rights movement, Harjo's intimate life intertwines with tribal history in poems that sing of beauty and survival.
---
Wayward Lives, Beautiful Experiments: Intimate Histories of Social Upheaval
In Wayward Lives, Beautiful Experiments, Saidiya Hartman examines the revolution of black intimate life that unfolded in Philadelphia and New York at the beginning of the twentieth century. For the first time, young black women are credited with shaping a cultural movement that transformed the urban landscape. Through a melding of history and literary imagination, Wayward Lives recovers their radical aspirations and insurgent desires.
---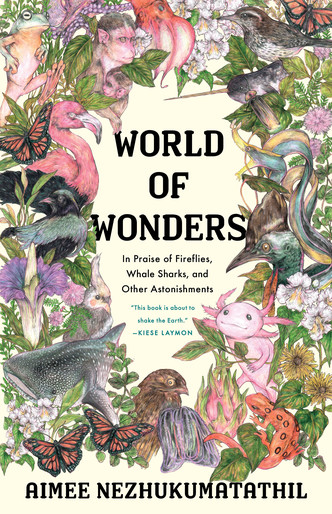 World of Wonders:
In Praise of Fireflies, Whale Sharks, and Other Astonishments
Aimee Nezhukumatathil has called many places home, but no matter where she's been transplanted, she has always been able to turn to the fierce and funny creatures around her for guidance. Even in the strange and the unlovely, Nezhukumatathil finds beauty and kinship. For it is this way with wonder: it requires that we are curious enough to look past the distractions in order to fully appreciate the world's gifts. Warm, lyrical, and gorgeously illustrated by Fumi Nakamura, World of Wonders is a book of sustenance and joy.
---
Just Us: An American Conversation
The essays in Just Us take place in transitionary spaces—on airplanes, at a diversity training session, in a therapist's office, at a dinner party, after a play, on the internet—where presumed neutrality gives way to American culture's overwhelming whiteness. A timely book and a brilliant interplay between text and visuals, Just Us is about intimacy and friendship, and brings us into a necessary conversation about what we don't know.
---
Citizen: An American Lyric
Claudia Rankine's bold new book recounts mounting racial aggressions in ongoing encounters in 21st century daily life and in the media. The accumulative stresses come to bear on a person's ability to speak, perform, and stay alive. In essay, image, and poetry, Citizen is a powerful testament to the individual and collective effects of racism in our contemporary, often named "post-race"society.
---
In the Shadow of the Bayan
For 7-year-old Raami, the shattering end of childhood begins with the footsteps of her father returning home in the early dawn hours, bringing details of the civil war that has overwhelmed the streets of Phnom Penh, Cambodia's capital. Over the next 4 years, as the Khmer Rouge attempts to strip the population of every shred of individual identity, Raami clings to the only remaining vestige of her childhood—the mythical legends and poems told to her by her father. A brilliantly wrought tale of human resilience.
---
Memorial Drive
At age nineteen, Natasha Trethewey had her world turned upside down when her former stepfather shot and killed her mother. With penetrating insight and a searing voice that moves from the wrenching to the elegiac, Pulitzer Prize–winning poet Natasha Trethewey explores this profound experience of pain, loss, and grief. Memorial Drive is a compelling and searching look at a shared human experience of sudden loss and absence but also a piercing glimpse at the enduring ripple effects of white racism and domestic abuse.
---