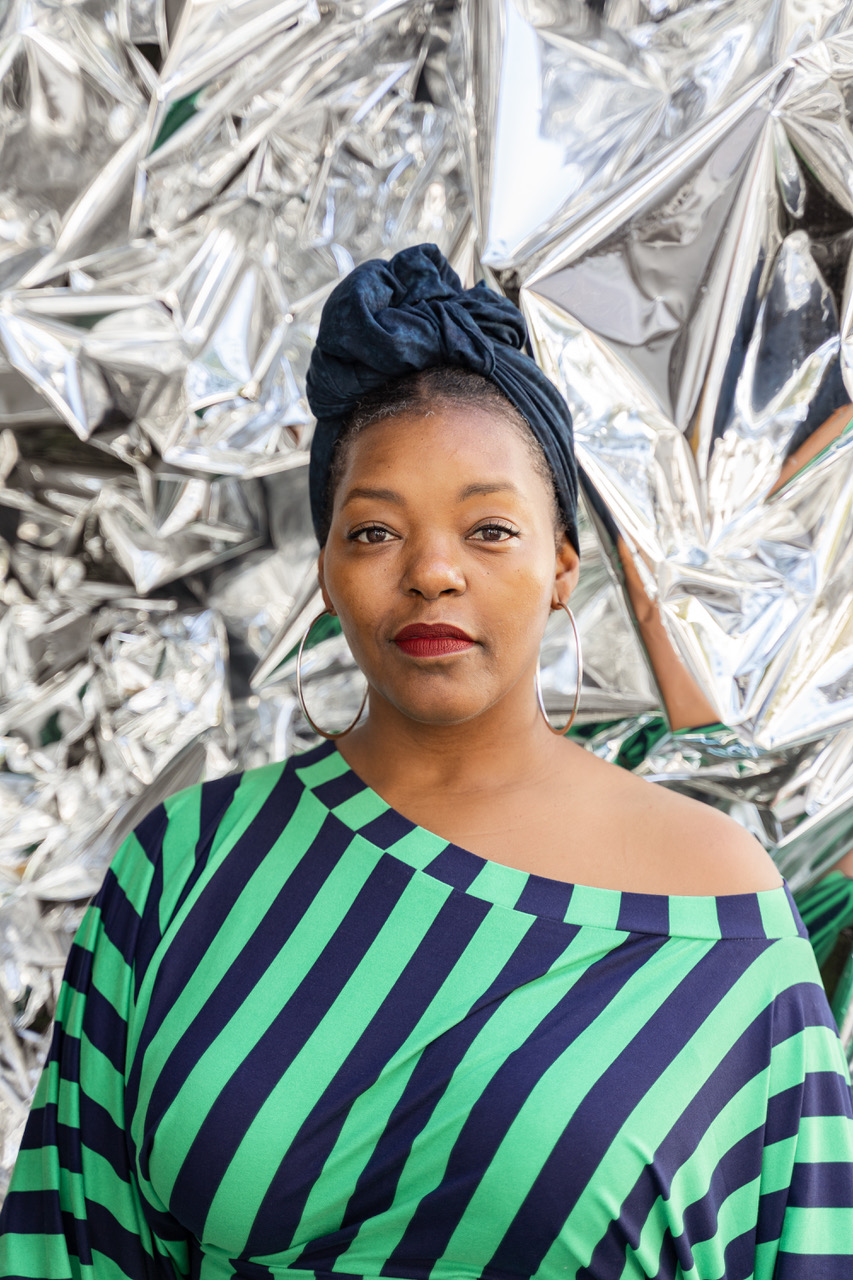 Mahogany L. Browne
Acclaimed Performance Poet Visionary & Activist NAACP Image Award Finalist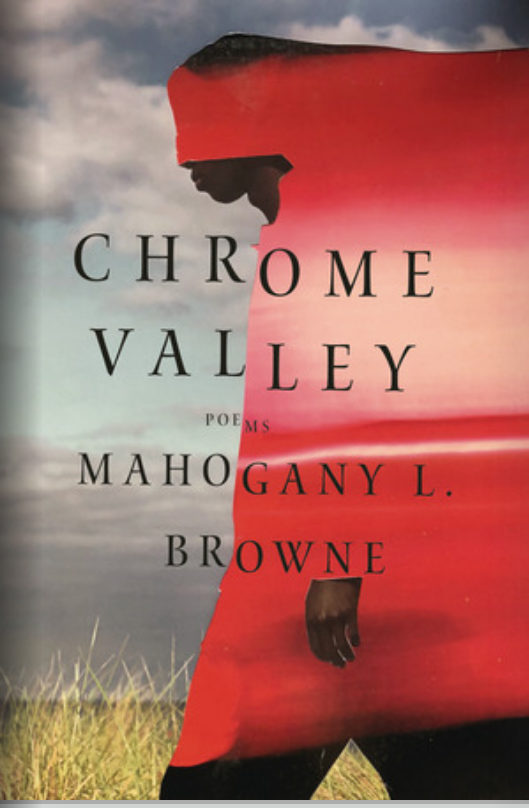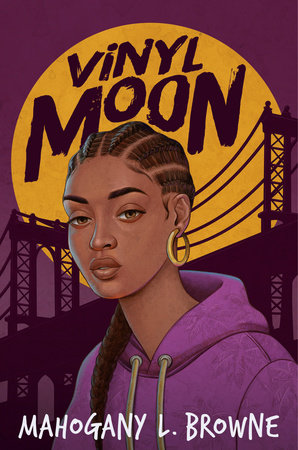 Readings &
Lecture Topics
Black Girl Magic
Limbs & Language: a generative writing workshop
Woke, and other ways to engage with your community
Poems as a form of resistance
An evening of Black Girl Magic
An Evening with Mahogany L. Browne
Biography
"Out of necessity, Mahogany L. Browne has become her own revolution: she is one of those people who sees things in the world that need to change and actually makes real moves to change them. While there can only ever really be one Mahogany L. Browne, we'd be very lucky to have more poets/humans who are as fiercely visionary, hardworking, and resourceful as her." —Ploughshares
"A searing voice that commands attention." —Dhonielle Clayton
Writer, organizer, vocalist, performance poet, and educator Mahogany L. Browne is the author of poetry and fiction. Her YA poetry book Black Girl Magic celebrates a black girlhood that is "free, unforgettable, and luminous" (School Library Journal), while her children's book Woke Baby is for all the littlest progressives who grow up to change the world; both were published in 2018 by Roaring Brook/Macmillan. Her most recent books include the YA titles Vinyl Moon (Penguin Random House, 2021) and Chlorine Sky (Penguin Random House, 2021). Her poetry collections are Chrome Valley (W. W. Norton, 2023); I Remember Death By Its Proximity to What I Love (Haymarket Books, 2021); Kissing Caskets (YesYes Books, 2017); and the NAACP-nominated chapbook Redbone (Willow Books, 2016). Of Redbone, Ross Gay wrote: "What I may love most about Redbone is the way it strains formally, with syntax and diction, with voice and perspective, searching for the right space on the page to make of this complex family story which, like most family stories, is made of sweetness and plain old hurt a kind of bearable song. It's such a moving act. Such a caring and true telling. Such a singing."
Browne has co-edited the anthology The Breakbeat Poets Vol. 3: Black Girl Magic, declared by Dazed as "one of the most important volumes of poetry in recent years." She is also the author of the the YA anthology WOKE: A Young Poets Guide To Justice (Roaring Brook Press, 2020), co-edited with Elizabeth Acevedo and Olivia Gatwood.
Born in Oakland, California, Browne dropped out of high school after being told not to write poetry during a English honors class. Using her personal experiences with addiction, racism, sexism and oppression to inspire her own brand of shameless authentic work, Browne's performances create a platform for women and girls to feel empowered and heard.
She has a MFA in Writing and Activism from Pratt Institute, where she founded the Women Writers of Color Reading Room and became the director of the Black Lives Matter program. She is the publisher of Penmanship Books, curator of the Nuyorican Poets Cafe Friday Night Slam, and artistic director at Urban Word NYC (a non-profit youth literary organization).Browne is one of the founders of the socially active literary collective #BlackPoetsSpeakOut (with Amanda Johnston, Jonterri Gadson, Jericho Brown, and Sherina Rodriguez Sharpe), created out of urgency and as a response to the non-indictment of the Mike Brown's murderer.
Her work has appeared in Poetry, Bustle, BET, Academy of American Poets, and other venues. She has also released five LPs, including a live album, Sheroshima. She is the recipient of literary fellowships from Agnes Gund, Air Serenbe, Cave Canem, Poets House, and Rauschenberg. Browne has been featured in PBS NewsHour reading her poem "Black Girl Magic" and in HBO's Brave New Voices. She has toured internationally as a member of Global Poetics, an international arts exchange.
Mahogany L. Browne is the current Poetry Coordinator at St. Francis College's MFA Program. She is the founder of Woke Baby Book Fair, a traveling diverse reading campaign, and is the first-ever poet-in-residence at the Lincoln Center. Browne lives in Brooklyn, NY.
Short Bio
Mahogany L. Browne, selected as Kennedy Center's Next 50 and Weseleyan's 2022-23 Distinguished Writer-in-Residence,  the Executive Director of JustMedia, Artistic Director of Urban Word, a writer, playwright, organizer, & educator. Browne has received fellowships from Arts for Justice, Air Serenbe, Cave Canem, Poets House, Mellon Research & Rauschenberg. She is the author of recent works: Vinyl Moon, Chlorine Sky, Woke: A Young Poets Call to Justice, Woke Baby, & Black Girl Magic. Founder of the diverse lit initiative Woke Baby Book Fair, Browne's latest poetry collection Chrome Valley is a promissory note to survival and available from Norton Spring 2023. As she readies for her stage debut of Chlorine Sky at Steppenwolf Theater in Chicago, Illinois, she drinks coffee while living in Brooklyn, NY. She is the first ever poet-in-residence at Lincoln Center.
Visit Author Website
Videos
Publications
Articles & Audio
Selected Writings
• Read "Blueprint and Hymnal" — Academy of American Poets
LITANY
I wish I knew how
It would feel to be free
I wish I could break
All the chains holding me —Nina Simone
today i am a black woman in america
& i am singing a melody ridden lullaby
it sounds like:
the gentrification of a brooklyn stoop
the rent raised three times my wages
the bodega and laundromat burned down on the corner
the people on the corner
each lock & key their chromosomes
a note of ash & inquiry on their tongues
today i am a black woman in a hopeless state
i will apply for financial aid and food stamps
with the same mouth i spit poems from
i will ask the angels of a creative god to lessen
the blows
& i will beg for forgiveness when i curse
the rising sun
today, i am a black woman in a body of coal
i am always burning and no one knows my name
i am a nameless fury, i am a blues scratched from
the throat of ms. nina—i am always angry
i am always a bumble hive of hello
i love like this too loudly, my neighbors
think i am an unforgiving bitter
sometimes, i think my neighbors are right
most times i think my neighbors are nosey
today, i am a cold country, a storm
brewing, a heat wave of a woman wearing
red pumps to the funeral of my ex-lover's
today, i am a woman, a brown and black &
brew woman dreaming of freedom
today, i am a mother, & my country is burning
and i forget how to flee
from such a flamboyant backdraft
—i'm too in awe of how beautiful i look
on fire
Download Assets
Book Covers
---
Artist Photos