LaTasha N. Nevada Diggs
Interdisciplinary Poet and Sound Artist
Whiting Award Winner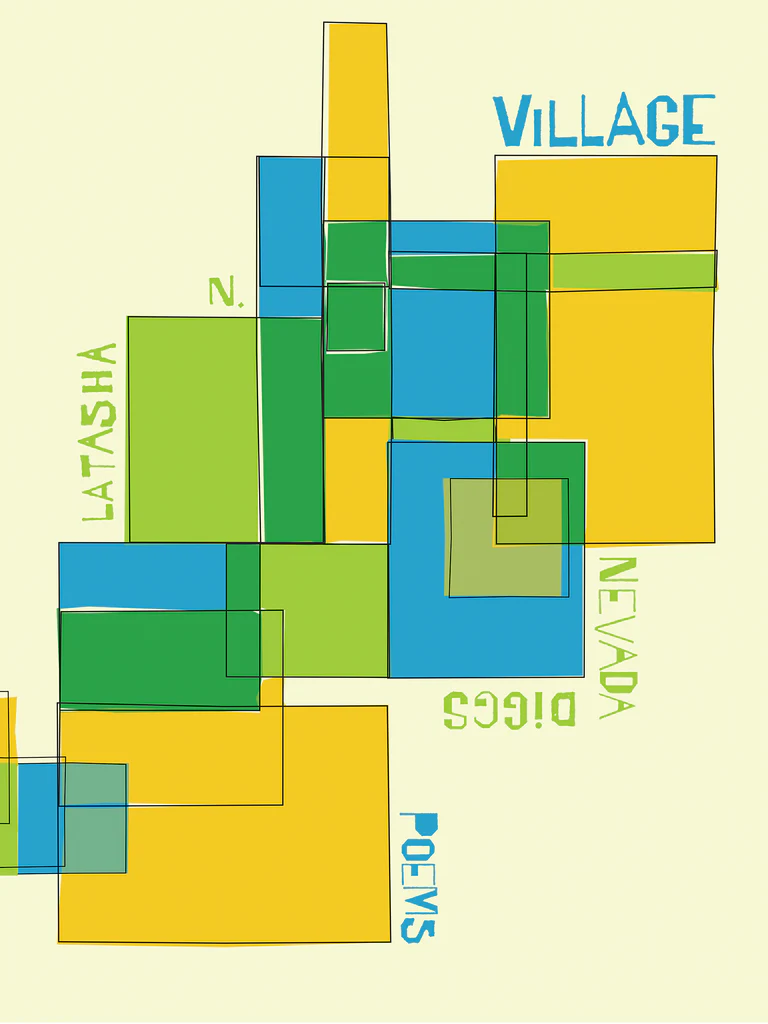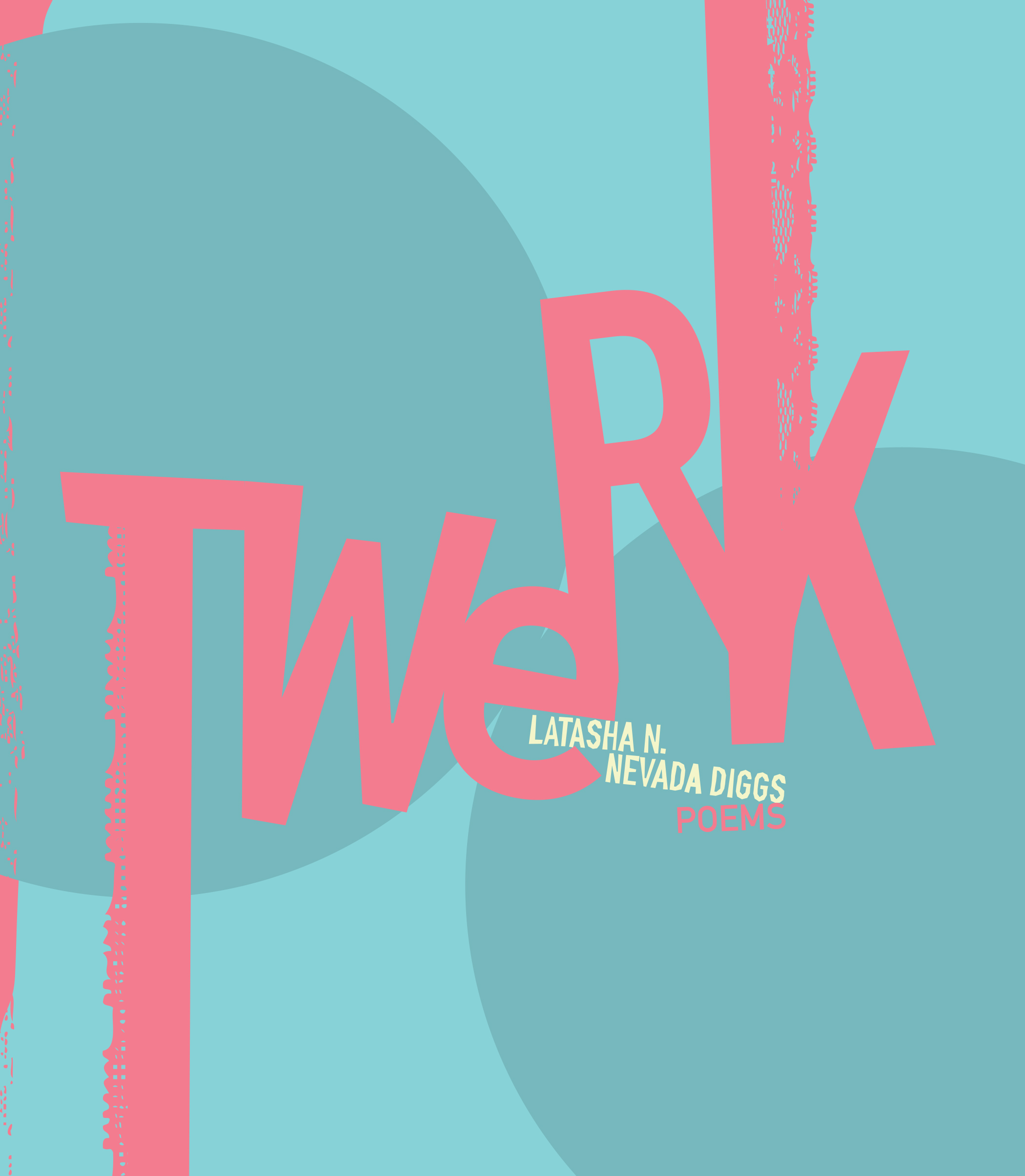 Readings &
Lecture Topics
Let Me Tell You a Story
Art as Resistance to Displacement
Artists of Harlem: Then and Now
Urban Poverty / Generational Poverty
An Evening with LaTasha N. Nevada Diggs
Biography
"LaTasha out here singing in tongues again, and I gotta sing her praises. Hard, tender, witty, and elegiac, these fully populated poems are portraits of the human condition—and the conditions that shape and haunt some humans more than others." —Evie Shockley
"Diggs is not just a poet but an anthropological myth-making DJ whose words will have your imagination on the dance floor kicking it till your goosebumps start to sweat!" —Charles Stone III
"Diggs has found ways to sing out through hardship. This is a dazzling and impressive work." —Publishers Weekly, starred review
Interdisciplinary poet and sound artist LaTasha N. Nevada Diggs is the author of Village (Coffee House Press 2023) and TwERK (Belladonna, 2013). She is also the author of three chapbooks, which include Ichi- Ban and Ni-Ban (MOH Press), Manuel is destroying my bathroom (Belladonna*), and the album Televisíon.
Diggs's work is truly hybrid: languages and modes are grafted together and furl out insistently from each bound splice. Reflecting on Village, Diggs' most recent collection, Camille Dungy says: "Part instruction manual, part celebration, part dance party, part garden tour, Village refuses compartmentalization, demanding engaged and engaging ways of looking at and talking about difficult shared experiences in English, Portuguese, Tsalagi, Māori, Arabic, Yoruba, and more. These poems by LaTasha N. Nevada Diggs reveal the richly diverse ecosystem of what a limited imagination might sideline as a 'marginalized' life." As part of the self-interview project The Next Big Thing, Diggs addressed some of her inspirations for TwERK, including "the overall desire to communicate with other tongues. The fact that most of the world is at the least bi/tri-lingual and a number of Americans still think English is best and fail to hear the Bengali being spoken just feet away from them in the 7-Eleven."
Diggs has received a 2020 C.D. Wright Award for Poetry from the Foundation of Contemporary Art, a 2016 Whiting Award and a 2015 National Endowment for the Arts Literature Fellowship, as well as grants and fellowships from the Howard Foundation, Cave Canem, Creative Capital, New York Foundation for the Arts, and the U.S.-Japan Friendship Commission, among others.
Diggs has presented and performed at a wide and eclectic array of venues, from California Institute of the Arts and The Museum of Modern Art to the International Poetry Festival of Copenhagen and the International Poetry Festival of Romania. As an independent curator, artistic director, and producer, Diggs has presented events for BAMCafé, Black Rock Coalition, El Museo del Barrio, La Casita, Lincoln Center Out of Doors, and the David Rubenstein Atrium.
She teaches at Brooklyn and Barnard College, and lives in New York City.
Videos
Publications
Village
Poetry, 2023
"Buzzing with song-sound, poetic music, multiple languages, mad word love, intergenerational multiplicities of wisdom and harm, constant rearrangement of and searching for formal expansion that can channel all of it into shapes that keep moving, all these lives on the line, proposals and testimony and lists and saved documents—Village is a vast, searing, funny, and ultimately incredible book." —Anselm Berrigan

In propulsive and formally inventive verse, LaTasha N. Nevada Diggs examines how trauma reshapes lineage, language, and choice, disrupting attempts at reconciliation across generations. Questioning who is deemed worthy of public memorialization, Diggs raises new monuments, tears down classist tropes, offers detailed instructions for her own international funeral celebrations, and makes visible the hidden labors of care and place. From corners in Harlem through North Carolina back roads, Diggs complicates the concept of "survivor," getting to the truth of living in the dystopia of poverty.
TwERK
Poetry, 2013
"Here it is: a dope jam of dictions; a remixed, multicultural, polyphonic dance of vocabularies; a language of high stakes, hi-jinx, and hybridity. TWERK is subversive, vulnerable, and volatile. TwERK twists tongues. TwERK tweaks speech. Reading these amazing poems mostly makes me say, Wow! Open your ears to take this music in, open your mouth to say it out loud. And: Wow!"—Terrance Hayes

TwERK unveils an identity shaped by popular media and history, code switching and cultural inclusivity. The poems, songs, and myths in this long-awaited first book are as rooted in lyric as in innovation, in Black music as in macaronic satire. TwERK evokes paradox, humor, and vulnerability, and it offers myriad avenues fueled by language, idiom, and vernacular. This book asks only that we imagine America as it has always existed, an Americana beyond the English language.
Articles & Audio
Selected Writings
• Read Two Poems from Village – e-flux Journal
• Read "My First Black Nature Poem™" – The Poetry Foundation
• Read "Chicken Scratch" – The Poetry Foundation
• Read "pidgin toe" – Poets.org
• Read "kombucha," a Poem by LaTasha N. Nevada Diggs – Literary Hub
Rahzel
"how do you say triceratops" Fred Moten
props flex snare simulate lip dear ventriloquist, guttural. how
you craft scratch between teeth. you padrino, the konnkol[1] do
drone. crash synth. optimus. rated M for mature. lung distortion. you
bass in gut. name the gallon of spring you. the invisible MPC. say
yours is precious. the heavy breath & reverb stomp of a triceratops.
Download Assets
Book Covers
---
Artist Photos