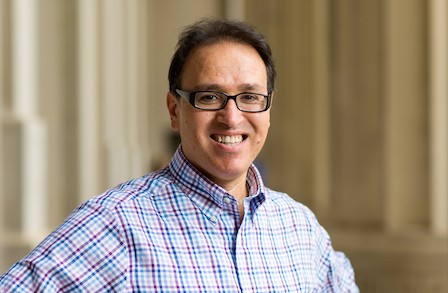 Khaled Mattawa
Award-winning Poet & Author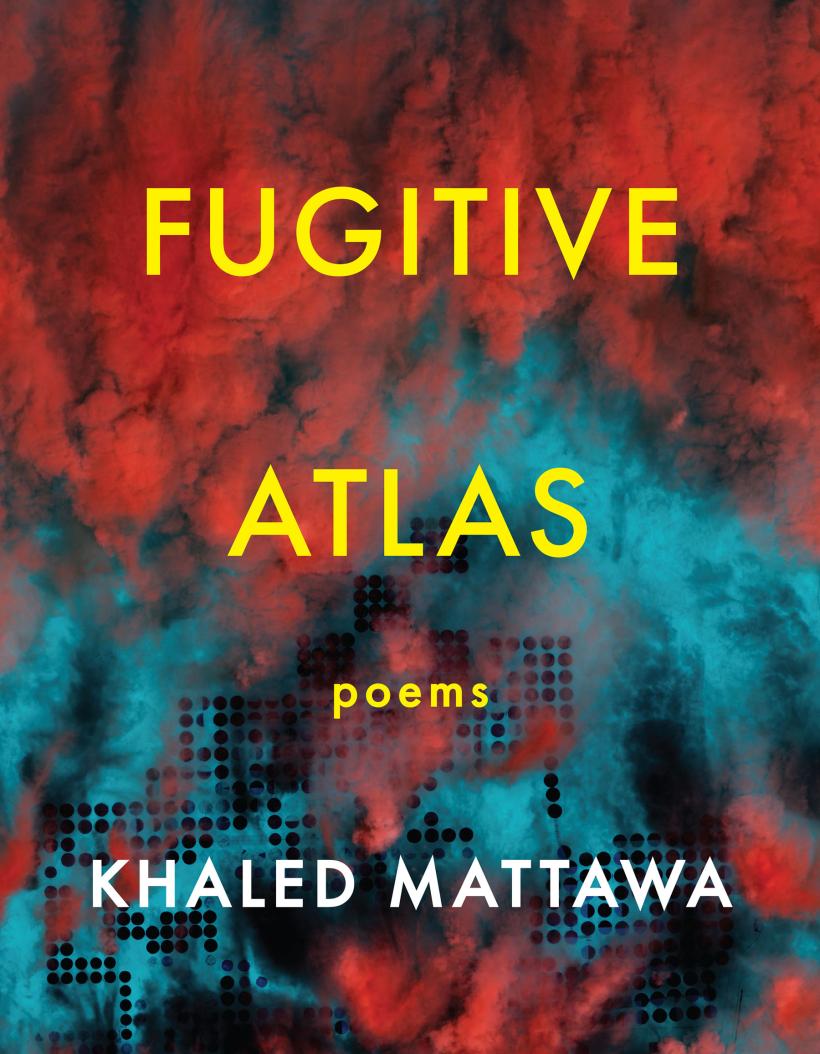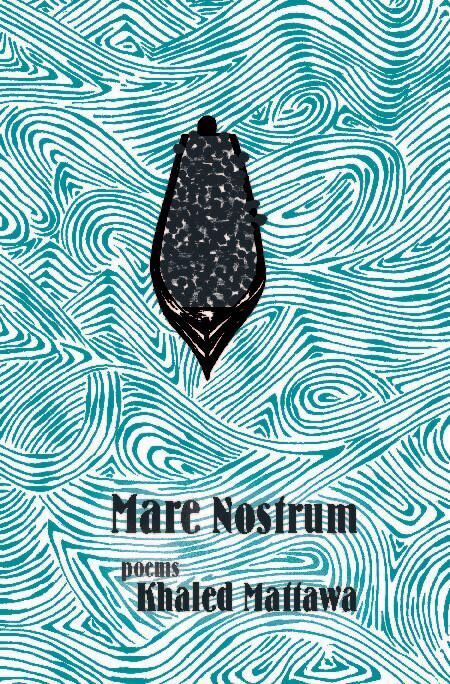 Readings &
Lecture Topics
An Evening with Khaled Mattawa
Biography
"These are poems of exceptionally real human and political consequence, filled with news that the news does not speak. Khaled Mattawa's poetry is a work of uncommon, poignant character, of resonance and depth." ―Alberto Ríos
"Mattawa awakens readers to the human and geographical devastation wrought by the tendency to 'other' people." ―Ploughshares
"Fiercely principled and faithful to a revelatory wildness of mind." ―Major Jackson
Born and raised in Benghazi, Libya, poet Khaled Mattawa relocated to the United States as a teenager in 1979. Mattawa's poetry frequently explores the intersection of culture, narrative, and memory. In a 2007 Blackbird interview, addressing the connection between his emigration from Libya to the United States and his poetry, Mattawa observed, "I think memory was very important to my work as a structure, that the tone of remembrance, or the position of remembering, is very important, was a way of speaking when I was in between deciding to stay and not stay, and I had decided to stay."
Most recently, Mattawa is the author of the collection Fugitive Atlas (2020). With extraordinary formal virtuosity and global scope, these poems turn not to lament for those regions charted as theaters of exploitation and environmental malpractice but to a poignant amplification of the lives, dreams, and families that exist within them. In these exquisite pages, Mattawa asks how we are expected to endure our times, how we inherit the journeys of our ancestors, and how we let loose those we love into an unpredictable world.
Mattawa has published numerous other collections of poetry, including: Ismailia Eclipse (1995), Zodiac of Echoes (2003), Amorisco (2008), Tocqueville (2010), and Mare Nostrum (2019). He has translated volumes of contemporary Arabic poetry, including Adonis's Concerto al-Quds (The Margellos World Republic of Letters) (2017) and Shepherd of Solitude: Selected Poems of Amjad Nasser (2009).
He coedited the anthologies Dinarzad's Children: An Anthology of Arab American Fiction (2004) and Post Gibran: Anthology of New Arab American Writing (1999). Mattawa's own work has been widely anthologized as well. He is the recipient of several Pushcart Prizes and the PEN Award for Literary Translation, in addition to a translation grant from the National Endowment for the Arts, a Guggenheim Foundation fellowship, the Alfred Hodder Fellowship at Princeton University, and a MacArthur fellowship.
He earned a BA in political science and economics from the University of Tennessee, an MA and an MFA from Indiana University, and a PhD from Duke University. The editor of Michigan Quarterly Review, he has taught at Indiana University; California State University, Northridge; and, currently, the University of Michigan.
Short Bio
Khaled Mattawa is the author of numerous books of poetry, and a critical study of the Palestinian poet Mahmoud Darwish. His most recent collection of poetry is Fugitive Atlas. Mattawa has coedited two anthologies of Arab American literature and translated many volumes of contemporary Arabic poetry. His awards include the Academy of American Poets Fellowship prize, the PEN Award for Poetry in Translation, and a MacArthur Fellowship. He currently teaches in the graduate creative writing program at the University of Michigan.
Publications
Articles & Audio
Selected Writings
Bedtime Reading for the Unborn Child by Khaled Mattawa
Long after the sun falls into the sea
and twilight slips off the horizon like a velvet sheet
and the air gets soaked in blackness;
long after clouds hover above like boulders
and stars crawl up and stud the sky;
long after bodies tangle, dance, and falter
and fatigue blows in and bends them
and sleep unloads its dreams and kneads them
and sleepers dive into the rivers inside them,
a girl unlatches a window,
walks shoeless into a forest,
her dark hair a flag rippling in darkness.
She walks into woods, her feet light-stepping
through puddles, over hard packed dirt,
through grassy hills, over sticks and pebbles
over sand soaked in day, stones sun-sizzled
over lakes and frigid streams
through dim cobbled streets
darkened squares and dusty pastures.
She runs from nothing, runs to nothing,
beyond pain, beyond graveyards and clearings.
In the dark the eyes of startled creatures
gleam like a herd of candles.
They scatter and give night its meaning.
What echo of a bell lulled her
what spirit, what scent of a word
whose storm wrote her
what banks fell to drown her
which blood star
which thread of water
which trickle of light
whose heart being launched
whose floating soul seduced her
what promise did it make her
whose memory burned her
whose prayer did she run to answer
whose help, what sorrow clot
what pain dammed inside her
what wall must she rebuild now
whose treasure beckons her
who spread ivy like a veil to blind her?
Daybreak lies chained to a blue wall
from which the stars drop
and lose all meaning.
She runs past villages that lost their names
roads that lost their destinations
seas that lost their compasses and sailors
rivers that lost their marshlands and travelers
houses that lost their sleepers and criers
trees that lost their songs and shadows
gardens that lost their violets and benches
valleys that lost their worms and farmers
mountains that lost their prophets and marauders
temples that lost their sinners and spires
lightning that lost its silver and wires
chimeras that lost their bridges
minotaurs that lost their fountains.
Crescent moons hover above her,
ancient white feathers, birdless, wingless
lost to their own meaning.
Music rises out of her vision.
It stands, a wall covered with silver mosses.
A clarinet sounds a wounded mare,
violins women who lost their children.
Flutes blow their hot dry breezes.
Drums chuckle the earth's ceaseless laughter.
Pianos are mumbling sorcerers
calling spirits and powers.
Cellos chew on the sounds of thunder.
Dulcimers skip about on crutches.
Dance floors flash their knives
daring their dancers.
Words mill about the streets like orphans.
Then a lute begins groaning
and dawn loses its meaning.
Night girl, night girl
your book is full now.
You have drawn all the pictures.
You have seen many weepers.
Stars held your sky in place and moons
floated on your lakes and washed them.
When a bird sings
when dewed branches tilt sunlight into eyes
when curtains are soaked with light
when mirrors drown in shadows,
take your day to the shore, my child.
Put out the words that fired your waking,
scatter them on the sand like seeds,
then with your feet gently tap them,
and let the bright waves
receive your meaning.
Download Assets
Book Covers
---
Artist Photos