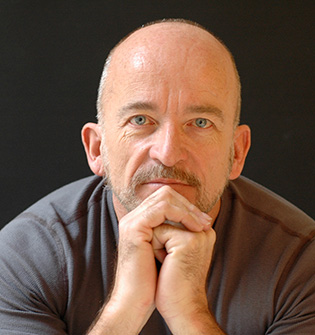 Mark Doty
Distinguished Poet & Essayist
NY Times Bestselling Memoirist
National Book Award Winner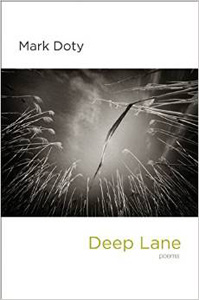 Readings &
Lecture Topics
The Poet's Voice
The Art of Description
Dog Years: Grief and Healing
Walt Whitman
The Poetry of Visual Art
The House of Memory: Tools for Memoirists
New Forms for Poets and Nonfiction Writers
An Evening with Mark Doty
Biography
"A new book of poems—or of anything—by Mark Doty is good news in a dark time. The precision, daring, scope, elegance of his compassion and of the language in which he embodies it are a reassuring pleasure." —W. S. Merwin
"Doty pushes the boundaries of thought and form, always searching and considering and never wavering in his attempt to not only understand the world but determine the best way to 'be' in it." —Booklist
"Doty brilliantly renders the majesty of distinctive creatures and the abiding presence of people and places that no longer exist. Apparitions and hard-won insights shape his hunger for the Divine." —Washington Post
Praised by the New York Times for his "dazzling, tactile grasp of the world," Mark Doty is a renowned author of poetry and prose. He is the author of three memoirs: the New York Times-bestselling Dog Years (HarperCollins, 2007), Firebird (1999), and Heaven's Coast (1997), as well as a book about craft and criticism, The Art of Description: World Into Word, part of the popular "Art of" series published by Graywolf Press. Throughout his writings, he shows special interest in the visual arts, as is evident in his poems and also in his book-length essay, Still Life with Oysters and Lemon (2001). He most recent book is a memoir that centers on his poetic relationship with Walt Whitman, entitled What Is the Grass (W. W. Norton, 2020).
He is the author of nine books of poetry, most recently Deep Lane (W.W. Norton, 2015), a book of descents: into the earth beneath the garden, into the dark substrata of a life. But these poems seek repair, finally, through the possibilities that sustain the speaker above ground: art and ardor, animals and gardens, the pleasure of seeing, the world tuned by the word. Fire to Fire: New and Selected Poems was published in 2008 and won the National Book Award for that year—in their citation, the National Book Award judges wrote, "Elegant, plain-spoken, and unflinching, Mark Doty's poems in Fire to Fire gently invite us to share their ferocious compassion. With their praise for the world and their fierce accusation, their defiance and applause, they combine grief and glory in a music of crazy excelsis." Doty is the first American poet to have won Great Britain's T. S. Eliot Prize, for My Alexandria (1993), which also received both the Los Angeles Times Book Prize and the National Book Critics Circle Award. His other collections of poetry include: Turtle, Swan (1987); Atlantis (1995); Sweet Machine (1998); Source (2001); and the critically acclaimed volume, School of the Arts (HarperCollins, 2005).
Former US Poet Laureate Philip Levine remarked, "If it were mine to invent the poet to complete the century of William Carlos Williams and Wallace Stevens, I would create Mark Doty just as he is, a maker of big, risky, fearless poems in which ordinary human experience becomes music." And Mary Oliver said: "One of the things that has been constant about Mark Doty's work, poetry and prose, is his intense search for the exact word or phrase, of whatever issue, which lead him (and us) into the very furnace of meaning within the human story."
In addition to the National Book Award, Doty has also received two NEA fellowships, a Guggenheim Fellowship, a Whiting Writers Award, a Lila Wallace/Readers Digest Award, and the Witter Byner Prize. As the award citation for the last of these noted, "Mark Doty's poems extend the range of the American lyric." In 2011 Doty was elected a Chancellor of the Academy of American Poets.
Doty is a Distinguished Professor at Rutgers University, and also teaches in NYU's low-residency MFA program in Paris.
Short Bio
Mark Doty is the author of nine books of poetry, including Deep Lane (April 2015), Fire to Fire: New and Selected Poems, which won the 2008 National Book Award, and My Alexandria, winner of the Los Angeles Times Book Prize, the National Book Critics Circle Award, and the T.S. Eliot Prize in the UK. He is also the author of four memoirs: the New York Times-bestselling What Is the Grass, Dog Years, Firebird, and Heaven's Coast, as well as a book about craft and criticism, The Art of Description: World Into Word. Doty has received two NEA fellowships, Guggenheim and Rockefeller Foundation Fellowships, a Lila Wallace/Readers Digest Award, and the Witter Byner Prize.
Visit Author Website
Videos
Publications
Articles & Audio
Selected Writings
WHAT IS THE GRASS?
On the margin
in the used text
I've purchased without opening
— pale green dutiful vessel —
some unconvinced student has written,
in a clear, looping hand,
Isn't it grass?
How could I answer the child?
I do not exaggerate,
I think of her question for years.
And while first I imagine her the very type
of the incurious, revealing the difference
between a mind at rest and one that cannot,
later I come to imagine that she
had faith in language,
that was the difference: she believed
that the word settled things,
the matter need not be looked into again.
And he who'd written his book over and over, nearly ruining it,
so enchanted by what had first compelled him
— for him the word settled nothing at all.
— from Deep Lane
PESCADERO
The little goats like my mouth and fingers,
and one stands up against the wire fence, and taps on the fence-board
a hoof made blacker by the dirt of the field,
pushes her mouth forward to my mouth,
so that I can see the smallish squared seeds of her teeth, and the bristle-whiskers,
and then she kisses me, though I know it doesn't mean "kiss,"
then leans her head way back, arcing her spine, goat yoga,
all pleasure and greeting and then good-natured indifference: She loves me,
she likes me a lot, she takes interest in me, she doesn't know me at all
or need to, having thus acknowledged me. Though I am all happiness,
since I have been welcomed by the field's small envoy, and the splayed hoof,
fragrant with soil, has rested on the fence-board beside my hand.
— from Deep Lane
THE ART OF DESCRIPTION (Essay excerpt)
It sounds like a simple thing, to say what you see. But try to find words for the shades of a mottled sassafras leaf, or the reflectivity of a bay on an August morning, or the very beginning of desire stirring in the game of someone looking right into your eyes, and it immediately becomes clear that all we see is slippery, nuanced, elusive. As Susan Mitchell says, "The world is wily, and doesn't want to be caught."
Perception is simultaneous and layered, and to single out any aspect of it for naming is to turn your attention away from myriad other things, those braiding elements of the sensorium—that continuous, complex response to things perpetually delivered by the senses, the encompassing sphere that is such a large part of our subjectivity.
DOG YEARS (Memoir Excerpt)
No dog has ever said a word, but that doesn't mean they live outside the world of speech. They listen acutely. They wait to hear a term—biscuit, walk—and an inflection they know. What a stream of incomprehensible signs passes over them as they wait, patiently, for one of a few familiar words! Because they do not speak, except in the most limited fashion, we are always trying to figure them out. The expression is telling: to "figure out" is to make figures of speech, to invent metaphors to help us understand the world. To choose to live with a dog is to agree to participate in a long process of interpretation—a mutual agreement, though the human being holds most of the cards.
Download Assets
Book Covers
---
Artist Photos