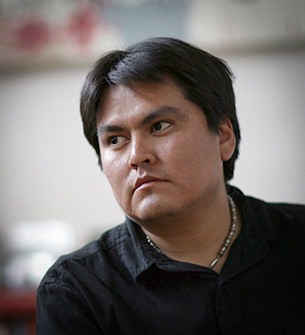 Sherwin Bitsui
Native American Poet
American Book Award-winner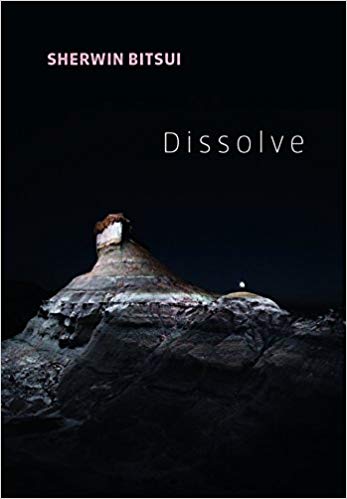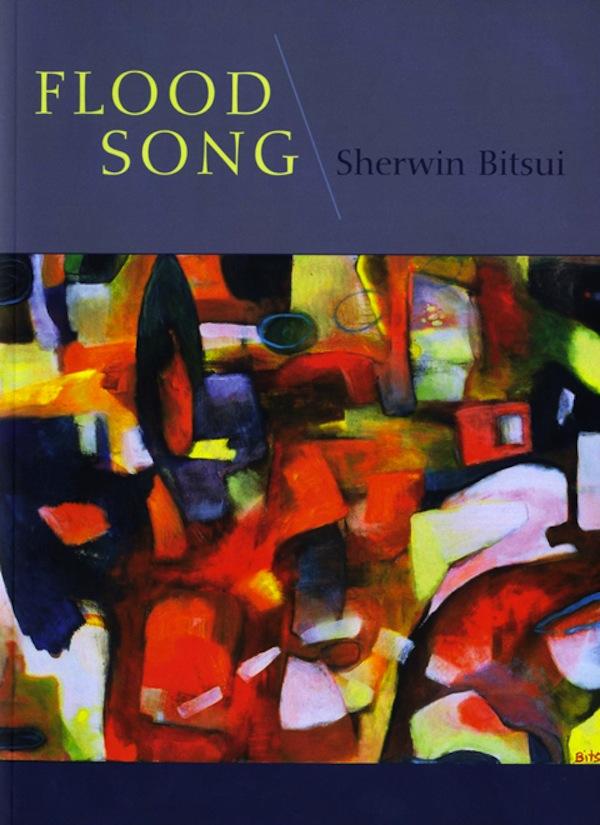 Readings &
Lecture Topics
The Song Within: Poetry as Landscape
Aligning Structure in Ecopoetics (workshop)
An Evening with Sherwin Bitsui
Biography
"Bitsui's exhilarating poetics lay in the blur of time, the slow and sure slide from ghostlike ideas into haunted-looking things, in constant erasure and redrawing." ―Publishers Weekly
"[Bitsui] preserves the feeling of myth yet shows myth as an essential mode of thinking." —American Poet
"Bitsui's poetry returns things to their basic elements and voice in a flowing language rife with illuminating images." —Library Journal
Originally from White Cone, Arizona, on the Navajo Reservation, Sherwin Bitsui is the author of three collections of poetry, Dissolve (Copper Canyon, 2018), Flood Song (Copper Canyon), and Shapeshift (University of Arizona Press). He is Diné of the Todí­ch'ii'nii (Bitter Water Clan), born for the Tlizí­laaní­ (Many Goats Clan) and holds an AFA from the Institute of American Indian Arts Creative Writing Program and a BA from University of Arizona in Tucson. His recent honors include a 2011 Lannan Foundation Literary Fellowship and a 2011 Native Arts & Culture Foundation Arts Fellowship. He is also the recipient of 2010 PEN Open Book Award, an American Book Award, and a Whiting Writers Award. Bitsui has published his poems in Narrative, Black Renaissance Noir, American Poet, The Iowa Review, LIT, and elsewhere.
Steeped in Native American culture, mythology, and history, Bitsui's poems reveal the tensions in the intersection of Native American and contemporary urban culture. As an ecopoet, his poems are imagistic, surreal, and rich with details of the landscape of the Southwest.
Aligning Structure in Ecopoetics (workshop)
Ecopoetry incorporates aspects of ecology into poetic practice.  In particular, through both content and form, ecopoetry often examines the relationship between built and natural environments. In this experimental workshop, students will explore the idea of "eco-architecture" as it applies to a poem's form and shape. The workshop will especially consider how an attentive experience of place and space affects our sense of that place, and explore how that sense can be recreated in poetry.
Short Bio
Sherwin Bitsui is the author of three collections of poetry, Dissolve, Flood Song, and Shapeshift. He is the recipient of a Whiting Award, an American Book Award, and the PEN Book Award. His poems have appeared in Narrative, Black Renaissance Noir, American Poet, The Iowa Review, LIT, and elsewhere. He is Diné of the Todí­ch'ii'nii (Bitter Water Clan), born for the Tlizí­laaní­ (Many Goats Clan), and has received fellowships from the Lannan Foundation and the Native Arts & Culture Foundation.
Videos
Publications
Dissolve
 2018
"Bitsui's poetry returns things to their basic elements and voice in a flowing language rife with illuminating images. A great reading experience for those who like serious and innovative poetry." ―Library Journal
Drawing upon Navajo history and enduring tradition, Sherwin Bitsui leads us on a treacherous, otherworldly passage through the American Southwest. Fluidly shape-shifting and captured by language that functions like a moving camera, Dissolve is urban and rural, past and present in the haze of the reservation. Bitsui proves himself to be one of this century's most haunting, raw, and uncompromising voices.
Flood Song
2009
"Sherwin Bitsui's new poetry collection, Flood Song—a sprawling, panoramic journey through landscape, time, and cultures—is well worth the ride." —Poets & Writers
Native traditions scrape against contemporary urban life in Flood Song, an interweaving painterly sequence populated with wrens and reeds, bricks and gasoline. Poet Sherwin Bitsui is at the forefront of a new generation of Native writers who resist being identified solely by race. At the same time, he comes from a traditional indigenous family and Flood Song is filled with allusions to Dine (Navajo) myths, customs, and traditions. Highly imagistic and constantly in motion, his poems draw variously upon medicine song and contemporary language and poetics. "I map a shrinking map," he writes, and "bite my eyes shut between these songs." An astonishing, elemental volume.
I retrace and trace over my fingerprints
Here: magma,
there: shore,
and on the peninsula of his finger pointing west—
a bell rope woven from optic nerves
is tethered to mustangs galloping from a nation lifting its first page
through the man hole—burn marks in the saddle horn,
static in the ear that cannot sever cries from wailing.
Shapeshift
2003
"Bitsui's poetry is elegant, probative, and original. His vision connects worlds."—New Mexico Magazine
"Fourteen ninety-something, / something happened / and no one can pick it out of the lineup . . . " In words drawn from urban and Navajo perspectives, Sherwin Bitsui articulates the challenge a Native American person faces in reconciling his or her inherited history of lore and spirit with the coldness of postmodern civilization. Shapeshift is a collection of startling new poetry that explores the tensions between the worlds of nature and man. Through brief, imagistic poems interspersed with evocative longer narratives, it offers powerful perceptions of American culture and politics and their lack of spiritual grounding. Linking story, history, and voice, Shapeshift is laced with interweaving images—the gravitational pull of a fishbowl, the scent of burning hair, the trickle of motor oil from a harpooned log—that speak to the rich diversity of contemporary Diné writing.
Tonight, I draw a raven's wing inside a circle
measured a half second
before it expands into a hand.
I wrap its worn grip over our feet
as we thrash against pine needles inside the earthen pot.
With complexities of tone that shift between disconnectedness and wholeness, irony and sincerity, Bitsui demonstrates a balance of excitement and intellect rarely found in a debut volume. As deft as it is daring, Shapeshift teases the mind and stirs the imagination.
Articles & Audio
Selected Writings
Trickster
He was there—
before the rising action rose to meet this acre cornered by thirst;
before birds swallowed bathwater and exploded in mid-sentence;
before they began sipping the blood of ravens from the Sun's knotted atlas.
He was there,
sleeping with one eye clamped tighter than the other,
          he looked, when he shouldn't have.
He said, "you are worth the wait"
in the waiting room of the resurrection of another Reservation
and continued to dig for water, her hands (a road map)
in the bucket of white shells outside its north gate.
He threw a blanket over the denouement slithering onto shore
and saw Indians,
leaning into the beginning,
slip out of turtle shells
and slide down bottle necks
aiming for the first pocket of air in the final paragraph.
He saw anthropologists hook a land bridge with their curved spines,
and raised the hunters a full minute above its toll-booth
Saying: Fire ahead, fire. 
When they pointed,
he leapt into the blue dark
on that side of fence,
it was that simple:
sap drying in the tear ducts of the cut worm,
his ignition switched on—
blue horses grazing northward in the pre-dawn.
Download Assets
Book Covers
---
Artist Photos