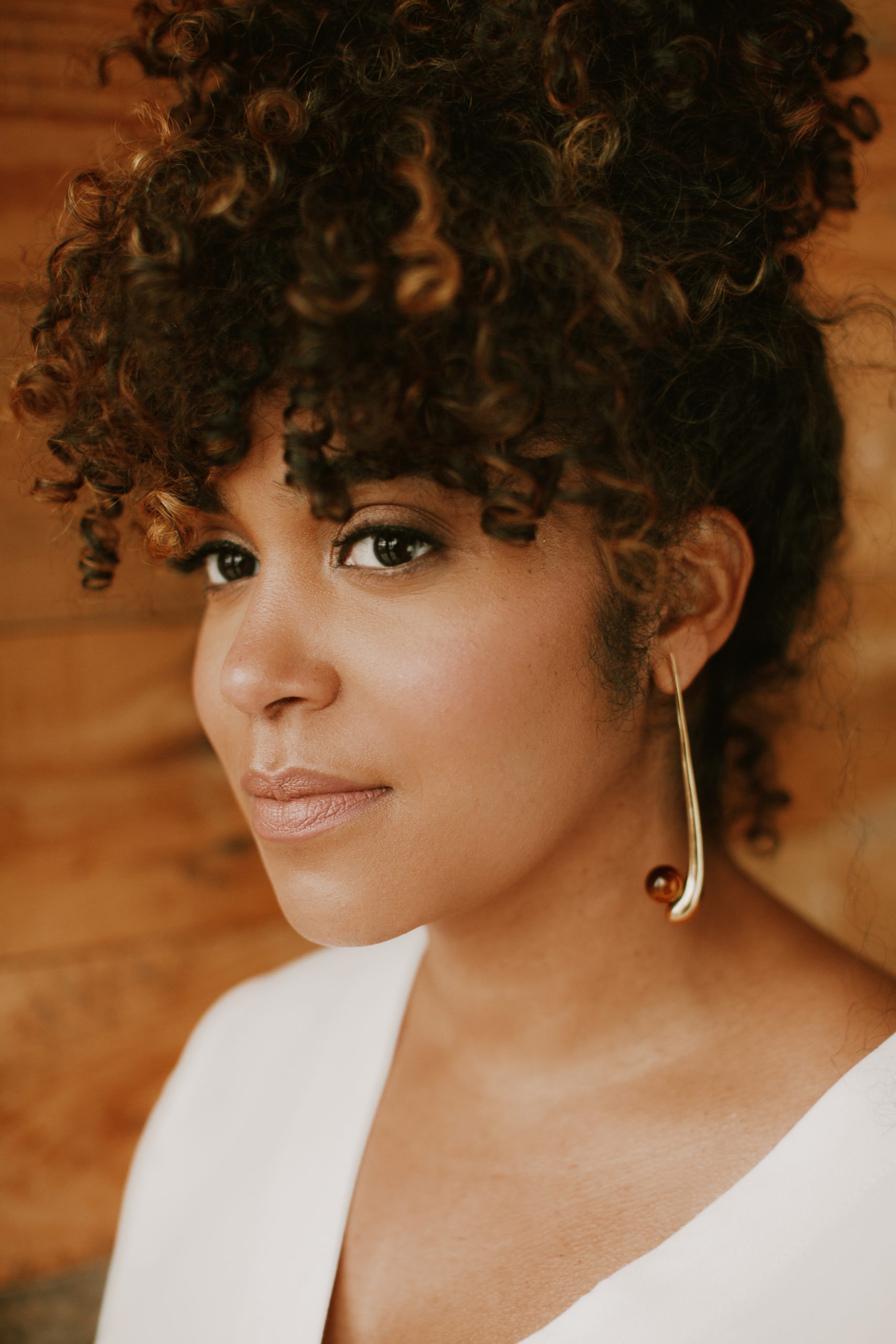 Elizabeth Acevedo
Renowned Spoken Word Poet
National Book Award-winner
NY Times Bestselling Novelist
National Poetry Slam Champion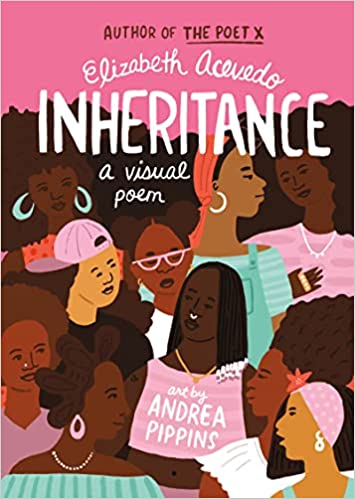 Readings &
Lecture Topics
Inheritance
Clap When You Land
With the Fire on High
The Poet X
An Evening with Elizabeth Acevedo
Biography
"In nearly every poem, there is at least one universal truth about adolescence, family, gender, race, religion, or sexuality that will have readers either nodding in grateful acknowledgment or blinking away tears." –Horn Book
"Poignant and real, beautiful and intense." –Kirkus Review, starred review
Poet, novelist, and National Poetry Slam Champion, Elizabeth Acevedo was born and raised in New York City, the only daughter of Dominican immigrants. Her poetry is infused with Dominican bolero and her beloved city's tough grit. She is the author of Family Lore (Ecco, 2023), which was longlisted for The Center for Fiction's 2023 First Novel Prize; Inheritance: A Visual Poem (Quill Tree Books, 2022); Clap When You Land (Quill Tree Books, 2o20); With the Fire On High (Harper, 2019); the New York Times best selling novel, The Poet X (HarperCollins, 2018), winner of the 2018 National Book Award for Young Adult Fiction, the 2019 Michael L. Printz Award, the Horn Book Prize for Fiction and Poetry, and the Carnegie Medal. She is also the author of the poetry chapbook Beastgirl & Other Origin Myths (YesYes Books, 2016), a collection of folkloric poems centered on the historical, mythological, gendered and geographic experiences of a first generation American woman. From the border in the Dominican Republic, to the bustling streets of New York City, Acevedo considers how some bodies must walk through the world as beastly beings. How these forgotten myths are both blessing and birthright.
Acevedo's poems have been published or are forthcoming in Poetry, Puerto Del Sol, Callaloo, Poet Lore, The Notre Dame Review, and others. Acevedo is a Cave Canem Fellow, Cantomundo Fellow, and participant of the Callaloo Writer's Workshop. She's given TedTalks and has been a featured reader nationally and internationally, including appearance at renowned venues such as The Lincoln Center, Madison Square Garden, the Kennedy Center of the Performing Arts, South Africa's State Theatre, The Bozar in Brussels, the National Library of Kosovo and many others.
Acevedo holds a BA in Performing Arts from The George Washington University and an MFA in Creative Writing from the University of Maryland. She resides in Washington, DC with her husband.
Short Bio
Elizabeth Acevedo is the New York Times-bestselling author of The Poet X, which won the National Book Award for Young People's Literature, the Michael L. Printz Award, the Pura Belpré Award, the Carnegie medal, the Boston Globe–Horn Book Award, and the Walter Award. She is also the author of numerous other titles including Family Lore; With the Fire on High, which was named a best book of the year by the New York Public Library, NPR, Publishers Weekly, and School Library Journal; and Clap When You Land, a Boston Globe–Horn Book Honor book and a Kirkus finalist. Acevedo has been a fellow of Cave Canem, Cantomundo, and a participant in the Callaloo Writer's Workshops. She is a National Poetry Slam Champion, and resides in Washington, DC with her husband.
Visit Author Website
Videos
Publications
Articles & Audio
Selected Writings
• Read "Ode to the Head Nod" – Poets.org
IN TRANSLATION
My mouth cannot write you a white flag.
It will never be a Bible verse.
My mouth cannot be shaped into the apology
you say both you and God deserve.
And you want to make it seem
it's my mouth's entire fault.
Because it was hungry,
and silent, but what about your mouth:
how your lips are staples
that pierce me quick and hard.
And the words I never say
are better left on my tongue
since they would only have slammed
against the closed door of your back.
Your silence furnishes a dark house.
But even at the risk of burning
the moth always seeks the light.
—excerpted from the novel in verse, THE POET X
IRON
And although I am a poet, I am not the bullet;
I will not heat-search the soft points.
I am not the coroner who will graze her hand
over naked knees. Who will swish her fingers
in the mouth. Who will flip the body over, her eye a hook
fishing for government-issued lead.
I am not the sidewalk, which is unsurprised
as another cheek scrapes harsh against it.
Although I too enjoy soft palms on me;
enjoy when he rests on my body with a hard breath;
I have clasped
this man inside me and released him again and again,
listening to him die thousands of little deaths.
What is a good metaphor for a woman who loves in a time like this?
I am no scalpel or high thread count sheet. Not a gavel, or hand-painted teacup.
I am neither nor romanced by the streetlamp nor candlelight;
my hands are not an iron, but look, they're hot, look
how I place them in love on his skin
and am still able to unwrinkle his spine.
Download Assets
Book Covers
---
Artist Photos