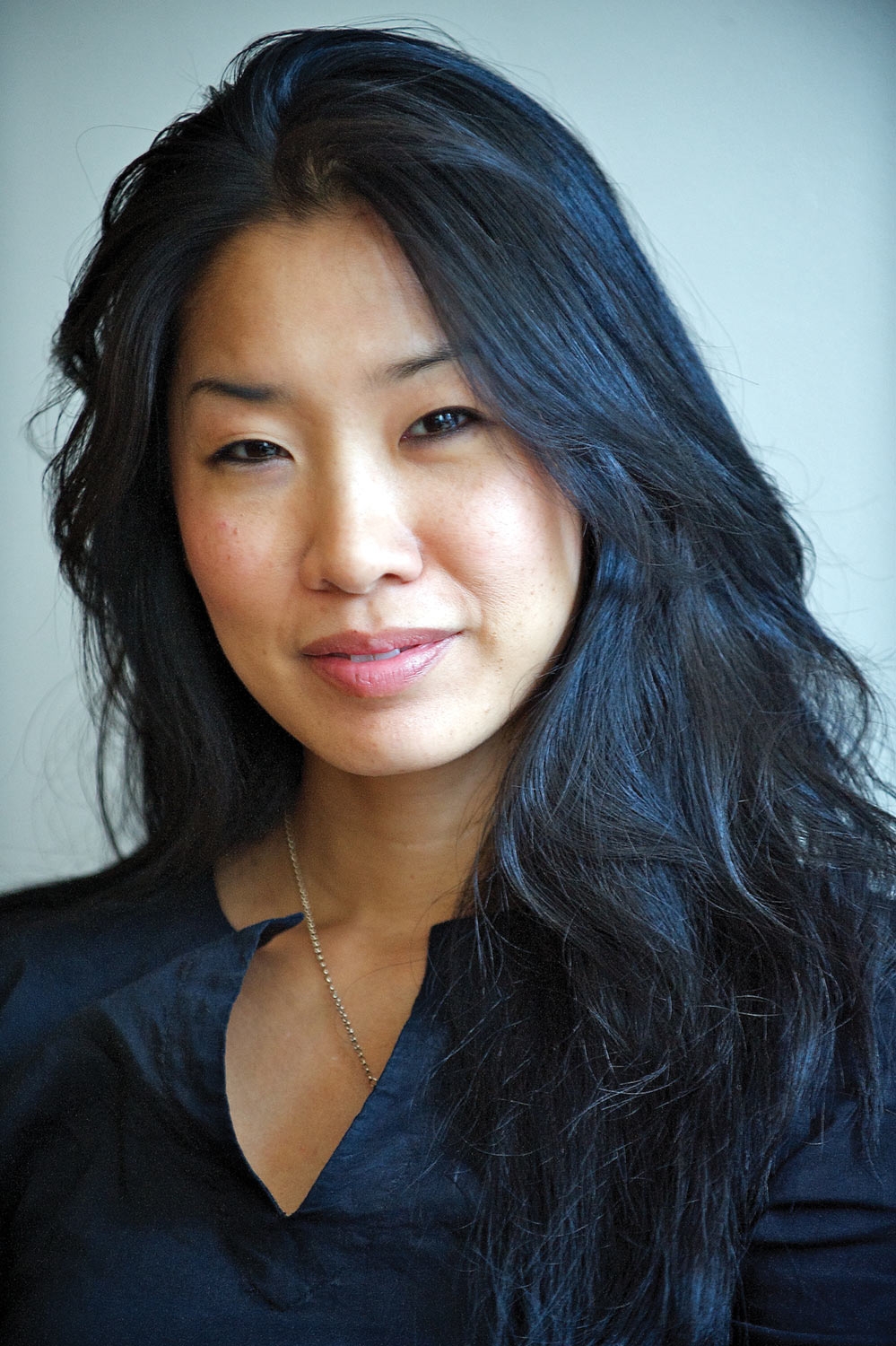 Tina Chang
Acclaimed American Poet
Brooklyn Poet Laureate (2010-2021)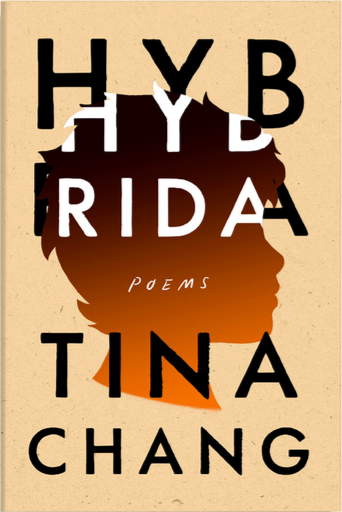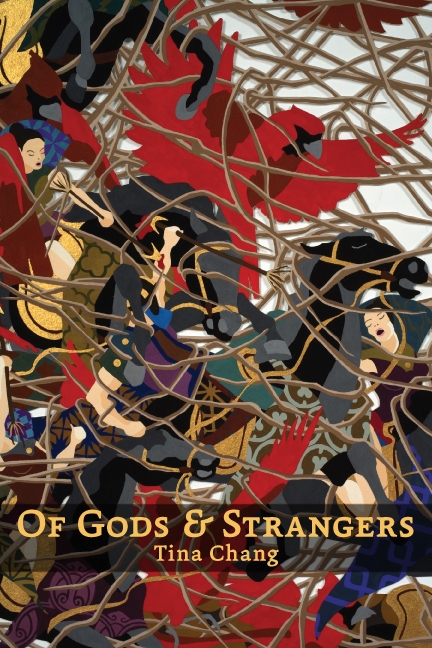 Readings &
Lecture Topics
A Journey of Process: Stages of Poetic Life
International Poets & History
Time & Geography in Poetry
Building Community Through Poetry
Imaginary Poets: Persona and Identity
Lyric Hybrid: Poems for a New Generation
Sustaining a Creative Life
The Sensual Form: Poetry Workshop
Rebels, Sirens, Outlaws: Poetry Workshop
Biography
"Tina Chang's poems perform the ancient tasks of remembrance, recovery, and praise. This work seeks to account for a life in the context of the myths, cultural and familial, that both nurture and threaten that very life and the voice that might sing it into legend. This is a poetry of amazing lushness, melancholy and affirmation." — Li-Young Lee
"With keen resolve, abiding trepidation, and powerful empathy, Tina
Chang explores what it takes to survive in these times." – Kimiko Hahn
"Tina Chang is writing to the future, from the past towards the present, and all the way back again." —Marie Howe
She is the author of three poetry collections: Hybrida (Norton, May 2019), which NPR notes as: "one of the most important books of poetry to come along in years"; Of Gods & Strangers (Four Way Books, 2011), and Half-Lit Houses (Four Way Books, 2004), which was a finalist for the 2005 Asian American Literary Award. In a review of Half-Lit Houses, Rain Taxi wrote: "Chang's poems rescue the inexpressible, preserve vibrant domestic histories, articulate the very slowness of loss, and answer the chilling aftermath of grief with forms of bliss."
LitHub writes about the poems in Hybrida, "Tina Chang's third collection moves like a tour-de-force of fury and love. Further proof that poetry's power to negotiate polarized space explains why it's so potent now. At the hub of Chang's project lies a robust reclamation of motherhood as a hybrid form. To do this she deploys multiple poetic modes, from the zuhitsu to ghazals, which spoke outward from the book's centerpiece, wherein she writes: 'Vocabulary is the future we've all been waiting for.' Around the collection's ancient title word Chang fashions a new definition: one that puts hybridity at the heart of American existence. She sings lyrics to her young children, as if giving them permission to be more than their pasts — while warning them not to forget where they come from. "Revolutionary Kiss" traces the threads of history which led to the improbable miracle of her boy, born of Haitian and Taiwanese upheavals into Brooklyn today. In some poems, Chang wends compassionately around the figures of Michael Brown and Noemi Álvarez Quillay, showing how her own concerns—for safety, against racial bias in schools—are questions of life and death for so many mothers. In other poems, like "Portraits," she gazes into art works—such as Kara Walker's "Woman Beneath a Woman"—and shifts sideways into abstract space. For all the intimacy of Chang's lyrics, a number of which ought to be anthologized into the next century, it's in these poems where she forges some of her finest lines, such as: 'If I could walk out from under this thunder/there would be such air.' Who hasn't made a tent of care above a child's head in stormy times and felt the same?" United States Poet Laureate Tracy K Smith praises Chang and this collection by saying, "I have loved Tina Chang, and her work, since long before either of us were published poets. In Hybrida's poems of deep conscience and urgent compassion, I recognize her fearless imagination and searching intelligence. I also find a new sense of need. These poems are clear-eyed and unblinking—written to save lives."
She is the co-editor of the seminal anthology Language for a New Century: Contemporary Poetry from the Middle East, Asia, and Beyond (W.W. Norton, 2008), which was hailed as, "One of the 10 greatest international anthologies, a timeless resource" by the Academy of American Poets, and was praised by the Financial Times, San Francisco Chronicle, Washington Post, Poets & Writers and many other periodicals. Of the anthology, poet Carolyn Forché said, "Read Language for a New Century as you would a field guide to the human condition in our time, a poetic survival manual." Chang's own work has been published in The New York Times and Ploughshares among others, and has been featured in the anthologies Asian American Poetry: The Next Generation and Identity Lessons: Contemporary Writing About Learning to Be American (Penguin Books).
Chang is the recipient of awards from the New York Foundation for the Arts, Academy of American Poets, Poets & Writers, the Ludwig Vogelstein Foundation, and the Van Lier Foundation among others. In 2011, she was awarded The Women of Excellence Award for her outreach and literary impact on the Brooklyn community. In 2014, Brooklyn Magazine named Chang one of the 100 Most Influential People in Brooklyn Culture. Her work often brings her to international audiences in China, Singapore, Hong Kong, among many other parts of the world. She has read for ambassadors, mayors, international politicians, and has traveled on behalf of the US Embassy for public diplomacy speaking engagements under the auspices of the US Department of State to illuminate her poetic process and to share her work.
In her role as Brooklyn Poet Laureate, Chang's mission has been to create larger audiences for poetry through youth education and literary programming. Her poet laureate initiatives involve nurturing underserved areas of Brooklyn and improving literacy while bridging dialogue between those of different cultures. Her public outreach includes works with public and private schools, non-profit organizations, and philanthropic initiatives; her students have ranged from pre-school age through post-graduate and beyond. She has helped to train and nurture college-age students through collaboration with the Community-Word Project, a New York City based arts-in-education organization that inspires children in underserved communities to read, interpret, and respond to their world, and to become active citizens through collaborative arts residencies and teacher training programs.
A passionate teacher, she's created many opportunities to bridge the distance between her students and the public. She spearheaded the first Race & Poetry Symposium at Sarah Lawrence College, which brought together writers of Iranian, Indian, Korean, and African descent to discuss issues of race, culture, and identity in poetry. Along with Tracy K. Smith, Chang also co-founded an annual collaborative reading series between the Asian American Writers' Workshop and Cave Canem, which showcased both established and emerging Asian American and African American writers. Most recently, Chang co-organized along with NY State Poet Laureate Marie Howe The New York City Poetry Rally in response to racial injustice where poets publicly shared poems, which spoke to oppression and brutality as much as they did to unity and compassion. These events have all been the first of their kind, born from the desire to listen actively to the community's needs, finding venues for open conversation, where poetry can find voice and where vision grows.
Born in Oklahoma to Chinese immigrants, Chang was a year old when the family moved to New York City; not long after she and her brother were sent to live in Taiwan with relatives for two years. "I started questioning even at a very young age, well, what is language?" she said. "What is the role of words?" In an interview given after 9-11, Chang said, "When pondering my identity as an American poet, it is more difficult than ever to place geographic restrictions on my influences and aesthetics…. Perhaps to acknowledge an American Poetry is to acknowledge the most human and fragile self living in and among a global community. The idea of the porous nature of boundaries (geographic, cultural, metaphoric) evades and invades my imagination. In short, I am not alone in the word."
Tina Chang received her MFA in poetry from Columbia University. She is the Director of Creative Writing at her alma mater, Binghamton University. She lives in Ithaca, NY with her family.
Short Bio
Tina Chang, Brooklyn Poet Laureate, is the author of Half-Lit Houses (2004), Of Gods & Strangers (2011), and most recently Hybrida (2019) which was named A Most Anticipated Book of 2019 by NPR, Lit Hub, The Millions, Oprah magazine, Publisher's Weekly and was named a New York Times Book Review New & Noteworthy collection. She is also the co-editor of the W.W. Norton anthology Language for a New Century: Contemporary Poetry from the Middle East, Asia, and Beyond (2008). Chang is the director of Creative Writing at Binghamton University.
Visit Author Website
Videos
Publications
Articles & Audio
Selected Writings
• Read the poem "Fury" — Academy of American Poets
• Read the essay "With the Birth of My Son, I Stopped Hiding" – NYT Modern Love
So Much Light We Could See to the Other Side
All fuel and fire, spine left like a bent arrow, dark matter,
the teeth as relic, all of our words bitter fruit. Who could
have believed we were made like this. The cosmonaut,
the soothsayer, and the blind archeologist knew merely
by feeling with the ends of their fingers which reached out
to nothing. We were a warring lot, hammered by days,
and greedy too. Our plates were dented with heavy spoons,
words spoken in secret in front of a fire, documents burned
before anything of substance was revealed. We made that fire,
fed the flames with newspapers, kings, martyrs, and love.
We were wanton, selfish, predisposed to constant dreaming.
We fed, fought and then fought some more until night arrived
with its hellish glow. All around us, mothers taught their children
words for the first time. They fashioned the universe into something
knowable, sayable. Say this, said the mother and the infant repeated
the words, clumsily, devoted. The child's devotion was the world
fabricating a truth. Repairs on the other side of the hemisphere.
The archeologist found our bones and said we were a strong
and healthy race, grew more ingenious than any generation before us,
before we fell away from wit, invention, our own empty embrace.
We ran to our end like leaping into a volcano. Unstoppable fury.
We should have disappeared entirely after the bomb, the floods,
our own desertion. Someone's mouth blows dust off the bones.
The soothsayer predicts that we will come back, the cosmonaut
is willing to bet when the world ended there were more
stars filling the sky than ever before. There once was shadow,
before a last light came, not to darken the plain but to define it.
—from Of Gods & Strangers
Invention
On an island, an open road
where an animal has been crushed
by something larger than itself.
It is mangled by four o'clock light, soul
sour-sweet, intestines flattened and raked
by the sun, eyes still watchful, savage.
This landscape of Taiwan looks like a body
black and blue. On its coastline mussels have cracked
their faces on rocks, clouds are collapsing
onto tiny houses. And just now a monsoon has begun.
It reminds me of a story my father told me:
He once made the earth not in seven days
but in one. His steely joints wielded lava and water
and mercy in great ionic perfection.
He began the world, hammering the length
of trees, trees like a war of families,
trees which fumbled for grand gesture.
The world began in an explosion of fever and rain.
He said, Tina, your body came out floating.
I was born in the middle of monsoon season,
palm trees tearing the tin roofs.
Now as I wander to the center of the island
no one will speak to me. My dialect left somewhere
in his pocket, in a nursery book,
a language of childsplay. Everything unfurls
in pictures: soil is washed from the soles of feet, a woman
runs toward her weeping son, chicken bones float
in a pot full of dirty water.
I return to the animal on the road.
When I stoop to look at it
it smells of trash, rotting vegetation,
the pitiful tongue. Its claws are curled tight
to its heart; eyes open eyes open.
When the world began
in the small factory of my father's imagination
he never spoke of this gnarled concoction
of bone and blood that is nothing like wonder
but just the opposite, something
simply ravaged. He too would die soon after
the making of the world. I would go on
waking, sexing, mimicking enemies.
I would go on coaxed by gravity and hard science.
— from Half-Lit Houses
Download Assets
Book Covers
---
Artist Photos