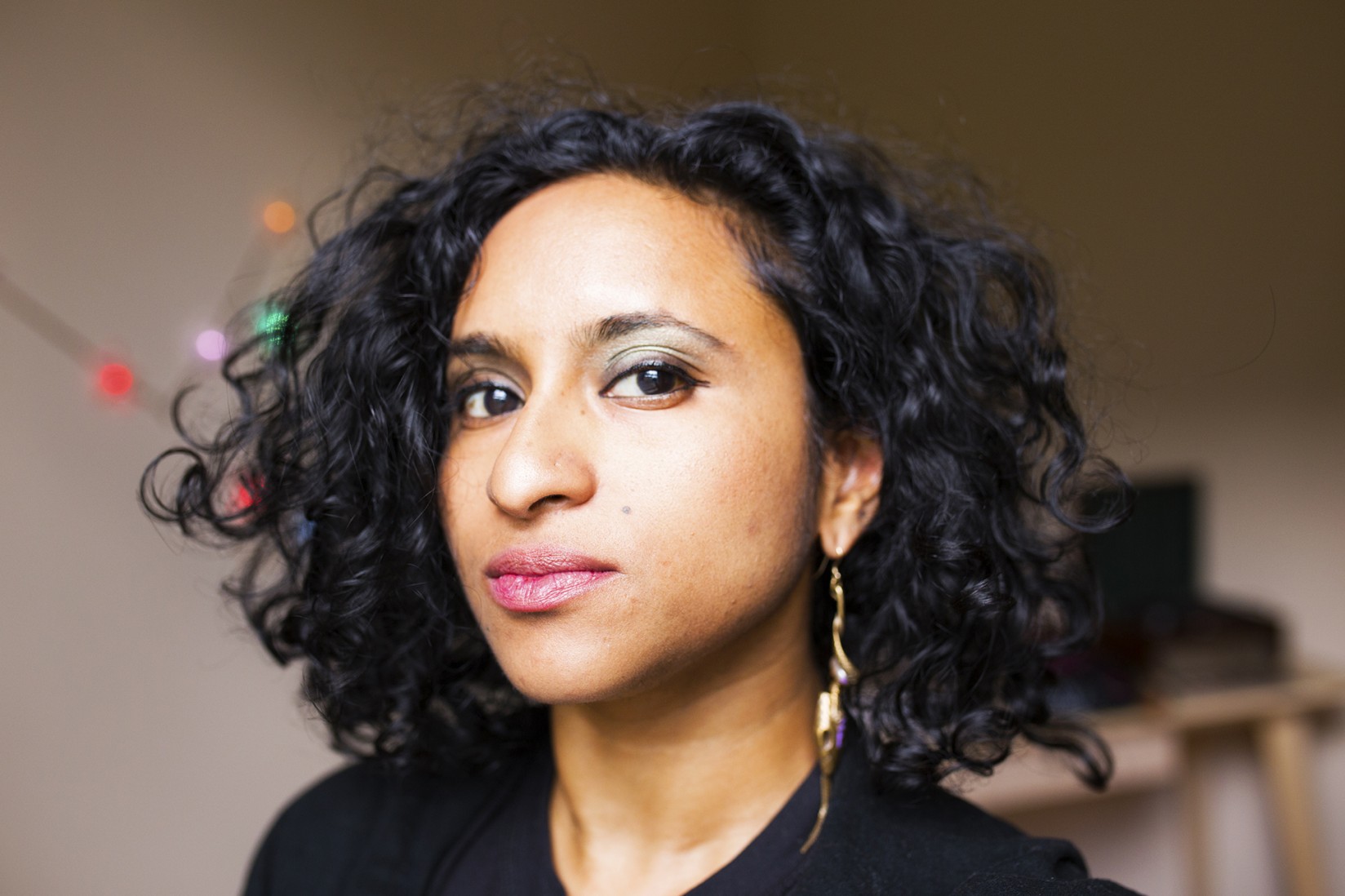 Tarfia Faizullah
Poet & Translator
Pushcart Prize-winning Author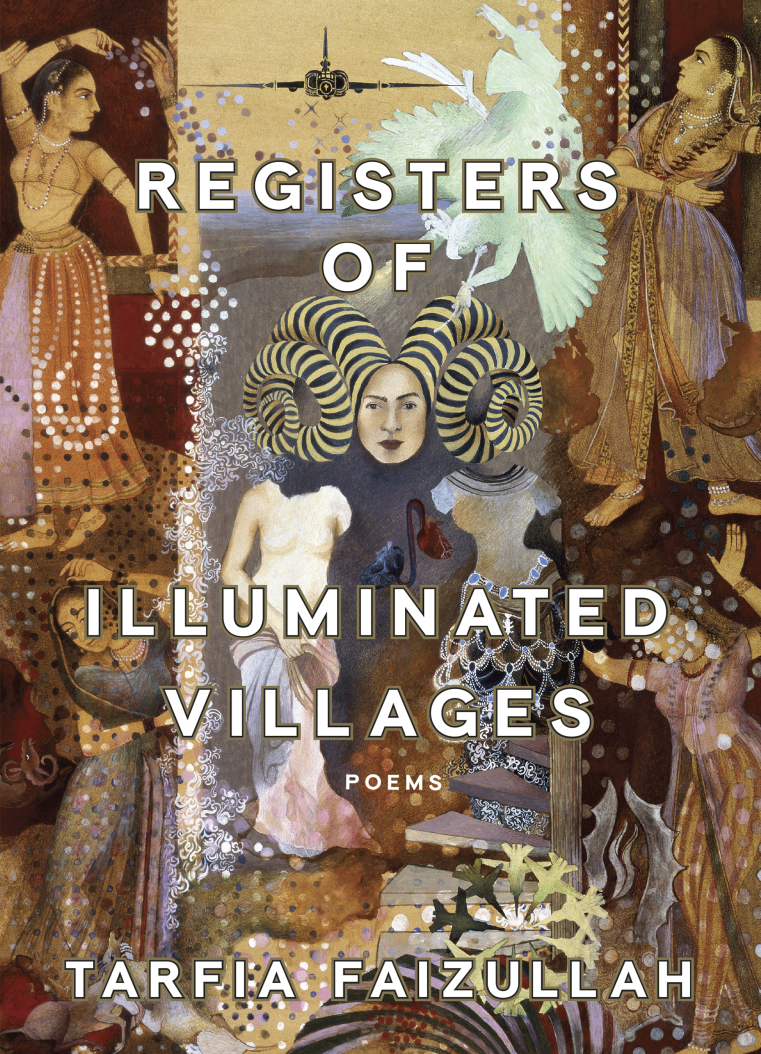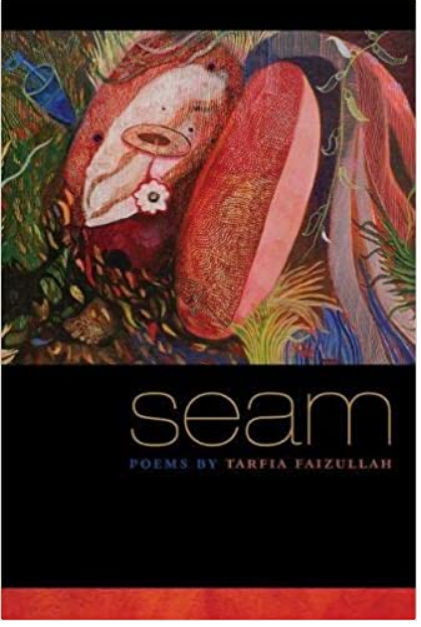 Readings &
Lecture Topics
An Evening with Tarfia Faizullah
Biography
"This is a poetry of news–where brutality, desire, and beauty combine to form a rich testament of what poetry can do: to sing and disturb us awake, and leave us feeling more alive than ever before." —Aimee Nezhukumatathil
"These poems open slowly, elegantly, cradling anger, compassion, and fear."—NPR
"Faizullah is an essential poet for our times." —The Rumpus

Tarfia Faizullah was born in Brooklyn, New York, to Bangladeshi immigrants and raised in Texas. She is the author of the two poetry collections Registers of Illuminated Villages (Graywolf, 2018), which won the 2018 Writers' League of Texas Book Award for Poetry; and Seam (SIU, 2014), winner of the Binghamton University Milt Kessler Poetry Book Award and the Drake University Emerging Writers Award in 2015. About Seam, Natasha Trethewey said: "Why call any of it back? Tarfia Faizullah asks in her gorgeous and powerful debut collection, Seam. In poems made more harrowing for what's not said–the poet's elegant and wise restraint–we confront the past and its aftermath in the lives of women interrupted by violence and brutality and loss. It wasn't enough light to see clearly by, she tells us, but I still turned my face toward it. Faizullah is a poet of brave and unflinching vision and Seam is a beautiful and necessary book."
Faizullah's writing is translated into Bengali, Persian, Chinese, and Tamil, and is part of the theater production Birangona: Women of War. In 2016, Faizullah was recognized by Harvard Law School as one of 50 Women Inspiring Change, and was a 2019 USA Artists Fellow. The recipient of a Fulbright fellowship, three Pushcart prizes, and other honors, she has presented at institutions and organizations worldwide. Faizullah's work has been featured at the the Liberation War Museum of Bangladesh, the Library of Congress, the Fulbright Conference, the Lannan Center for Poetics and Social Practice, the Radcliffe Seminars, the Clinton School of Public Service, and elsewhere.
Her writing has appeared widely in the US and abroad in The Daily Star, BuzzFeed, Hindu Business Line, Huffington Post, Ms. Magazine, The New Republic, The Nation, Oxford American, Poetry Magazine, and the Academy of American Poets, as well as in the anthology Halal If You Hear Me (Haymarket, 2019), and the television show PBS News Hour.
She lives in Dallas, Texas.
Short Bio
Tarfia Faizullah is the author of two award-winning poetry collections, Registers of Illuminated Villages (Graywolf, 2018) and Seam (SIU, 2014). Her writing has appeared widely in periodicals and magazines in the US and abroad and has been displayed at the Smithsonian, the Rubin Museum of Art, and elsewhere. Tarfia's writing is translated into Spanish, Bengali, Persian, Chinese, Tamil, and other languages. Born in Brooklyn, NY to Bangladeshi immigrants and raised in Texas, Faizullah currently lives in Dallas.
Visit Author Website
Videos
Publications
Registers of Illuminated Villages
Poetry, 2018
"Faizullah's entire collection—powerful, wide-ranging—is an affirmation, an accomplished second book." —The Millions

Registers of Illuminated Villages is Tarfia Faizullah's highly anticipated second collection, following her award-winning debut, Seam. Faizullah's new work extends and transforms her powerful accounts of violence, war, and loss into poems of many forms and voices—elegies, outcries, self-portraits, and larger-scale confrontations with discrimination, family, and memory. One poem steps down the page like a Slinky; another poem responds to makeup homework completed in the summer of a childhood accident; other poems punctuate the collection with dark meditations on dissociation, discipline, defiance, and destiny; and the near-title poem, "Register of Eliminated Villages," suggests illuminated texts, one a Qur'an in which the speaker's name might be found, and the other a register of 397 villages destroyed in northern Iraq. Faizullah is an essential new poet, whose work only grows more urgent, beautiful, and—even in its unsparing brutality—full of love.
Seam
Poetry, 2014
"Seam reaffirms that imagination is the backbone of memory, the muscular fiber that enables us to re-grasp our humanity. With patience and immaculate lyric precision, and with sublime attention to language and the courage to interrogate her privilege and curiosity, Faizullah twines a seam where the wounds are remembered, fingers quivering, spooling, and unspooling what we know of healing. This is a powerful debut, a reminder that some things should perhaps never be forgiven, a poignant record set against forgetfulness."  –Khaled Mattawa

The poems in this captivating collection weave beauty with violence, the personal with the historic as they recount the harrowing experiences of the two hundred thousand female victims of rape and torture at the hands of the Pakistani army during the 1971 Liberation War. As the child of Bangladeshi immigrants, the poet in turn explores her own losses, as well as the complexities of bearing witness to the atrocities these war heroines endured. Throughout the volume, the narrator endeavors to bridge generational and cultural gaps even as the victims recount the horror of grief and personal loss. As we read, we discover the profound yet fragile seam that unites the fields, rivers, and prisons of the 1971 war with the poet's modern-day hotel, or the tragic death of a loved one with the holocaust of a nation. Moving from West Texas to Dubai, from Virginia to remote villages in Bangladesh and back again, the narrator calls on the legacies of Willa Cather, César Vallejo, Tomas Tranströmer, and Paul Celan to give voice to the voiceless. Fierce yet loving, devastating and magical at once, Seam is a testament to the lingering potency of memory and the bravery of a nation's victims.
Articles & Audio
Selected Writings
My sister died. He raped me. They beat me. I fell
to the floor. I didn't. I knew children,
their smallness. Her corpse. My fingernails.
The softness of my belly, how it could
double over. It was puckered, like children,
ugly when they cry. My sister died
and was revived. Her brain burst
into blood. Father was driving. He fell
asleep. They beat me. I didn't flinch. I did.
It was the only dance I knew.
It was the kathak. My ankles sang
with 100 bells. The stranger
raped me on the fitted sheet.
I didn't scream. I did not know
better. I knew better. I did not
live. My father said, I will go to jail
tonight because I will kill you. I said,
She died. It was the kathakali. Only men
were allowed to dance it. I threw
a chair at my mother. I ran from her.
The kitchen. The flyswatter was
a whip. The flyswatter was a flyswatter.
I was thrown into a fire ant bed. I wanted to be
a man. It was summer in Texas and dry.
I burned. It was a snake dance.
He said, Now I've seen a Muslim girl
naked. I held him to my chest. I held her
because I didn't know it would be
the last time. I threw no
punches. I threw a glass box into a wall.
Somebody is always singing. Songs
were not allowed. Mother said,
Dance and the bells will sing with you.
I slithered. Glass beneath my feet. I
locked the door. I did not
die. I shaved my head. Until the horns
I knew were there were visible.
Until the doorknob went silent.
Download Assets
Book Covers
---
Artist Photos