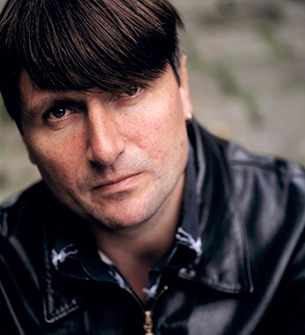 Simon Armitage
U.K. Poet Laureate Distinguished British Poet & Writer Award Winning Translator Forward Prize Winner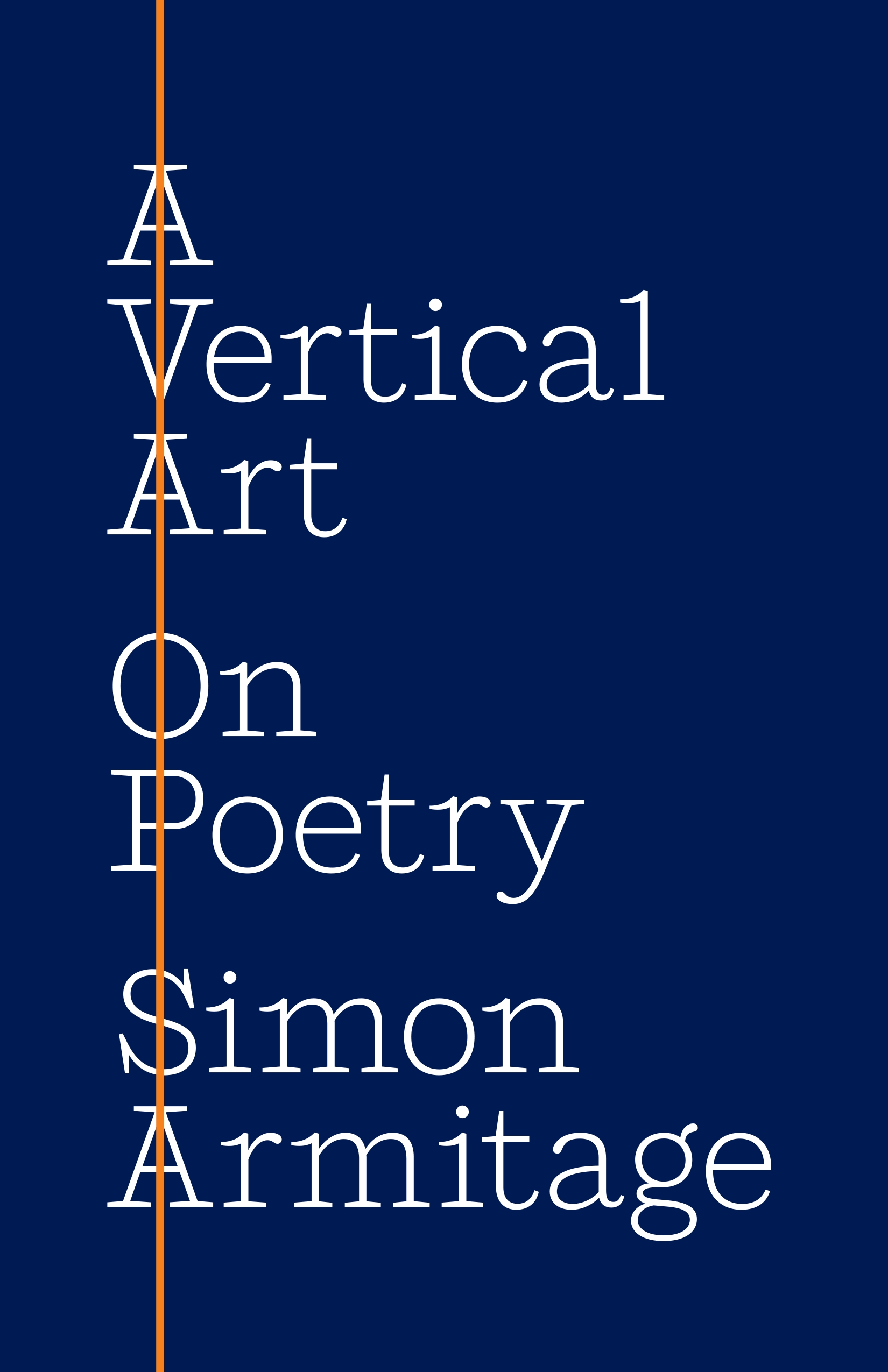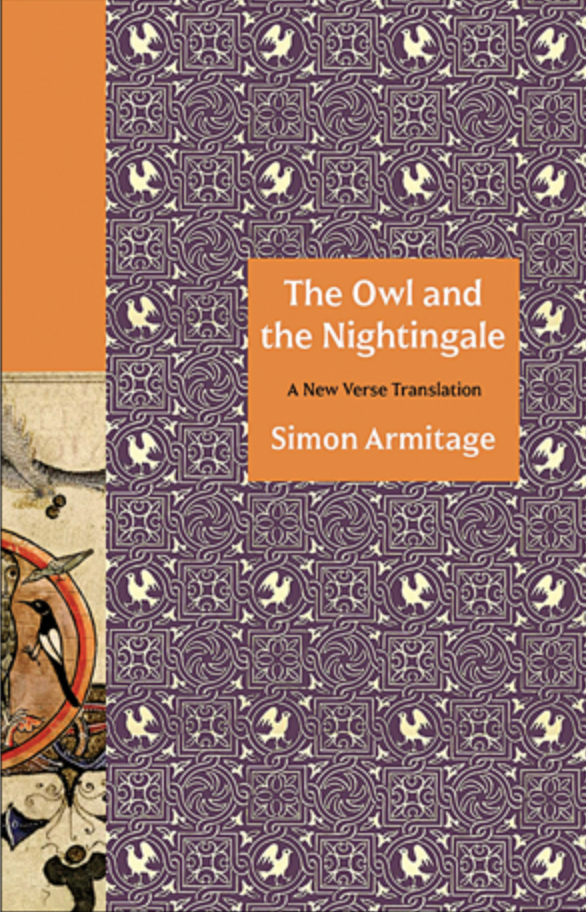 Readings &
Lecture Topics
An Evening with Simon Armitage
Biography
"Armitage is that rare beast: a poet whose work is ambitious, accomplished and complex as well as popular….he has become one of the most distinctive voices in British literature." —The Telegraph
"A writer who has had a game-changing influence on his contemporaries, and continues to cast a shadow over younger poets." —The Guardian
Born in 1963  in the village of Marsden, England, Simon Armitage is an award-winning poet, author, songwriter, playwright, and translator. Residing in West Yorkshire, he is the current Professor of Poetry at Oxford University (2015-2019) and is Professor of Poetry at the University of Sheffield. The Unaccompanied (August 2017) is a powerful collection of poetry in which Armitage X-rays the weary but ironic soul of Britain with grace. His most recent publications include, The Owl and the Nightingale (2022), which is a translation of a medieval English debate poem. About translating the poem during lockdown, Armitage says, "I became a writer in residence in my own office, and like many writers, found it difficult to concentrate with the background of bereavement and anxiety. One of the great tragedies of lockdown and pandemic was that the normal channels of communication were completely disrupted. I was without all the coincidences of everyday life you need for your own writing. It was a form of companionship that I was very glad to have." He is also the author of A Vertical Art (2022), which takes a refreshingly common-sense approach to poetry, an art form that can easily lend itself to grand statements and hollow gestures. Questioning both the facile and obscure ends of the poetry spectrum, Armitage offers sparkling new insights about poetry and an array of favorite poets.
In 2019, Simon Armitage was named the United Kingdom's 21st Poet Laureate. In 2010, for services to poetry, Armitage was appointed Commander of the Order of the British Empire (CBE) by the Queen at Buckingham Palace. His numerous other awards include the Sunday Times Young Author of the Year, one of the first Forward Prizes, a Lannan Award, a Cholmondeley Award and the Keats-Shelley Poetry Prize. In 2012, at the 25th Hay Festival, he was presented with the Hay Medal for Poetry. In 1999 Armitage was named the Millennium Poet and published the one thousand line poem Killing Time. In 2017, he received the PEN Award for Poetry in Translation for his new verse translation of Pearl. The judges citation states Armitage, "gives the contemporary reader unrivaled access to a haunting poem of love, mourning, beauty, and religious mystery. Combining elegance and erudition with graceful ease, Armitage recreates the original poem's alliterative and intricate formal structure, illuminating why Pearl is such a foundational lyrical poem in English literature. Like all great poetry, and like the original Pearl itself, this marvelous feat of translation is a gift back to our own language and a gift toward its future."
Armitage's first full-length collection of poems, Zoom!, was published in 1989 and Xanadu was published in 1992, both by Bloodaxe Books. Further collections, all published by Faber & Faber, include: Kid (1992); Book of Matches (1993); The Dead Sea Poems (1995); Moon Country (with Glyn Maxwell, 1996); CloudCuckooLand (1997); Killing Time (1999); Selected Poems (2001); Travelling Songs (2002); The Universal Home Doctor (2002); Tyrannosaurus Rex Versus the Corduroy Kid (2006; in the US by Knopf 2008), shortlisted for the National Book Critics Circle Award; Seeing Stars (2010, in the US by Knopf 2011); and Paper Aeroplane, Selected Poems 1989-2014 (2014). The Shout, his first US collection was published by Harcourt in 2005 and was also shortlisted for the National Book Critic's Circle Award. With Robert Crawford he edited The Penguin Anthology of Poetry from Britain and Ireland Since 1945 and is the editor of a selection of Ted Hughes' poetry.
Armitage's highly acclaimed translation of the middle English classic poem Sir Gawain and the Green Knight was commissioned by Faber & Faber in the UK and Norton in the US and published in 2007; the translation has sold over one hundred thousand copies worldwide and now appears in its entirety in the Norton Anthology of English Literature. A further medieval translation, The Death of King Arthur, was published by Faber and Norton in 2011, was a Poetry Book Society Choice and was shortlisted for the 2012 TS Eliot Prize. His translation of the medieval poem Pearl was published  in 2016 from Faber & Faber in the UK and from Norton in the US.
Armitage writes extensively for radio and television, and is the author of four stage plays, including Mister Heracles, a version of the Euripides play The Madness of Heracles, and The Last Days of Troy, performed at Shakespeare's Globe in 2014. His dramatization of The Odyssey, commissioned by the BBC, was published as Homer's Odyssey – A Retelling by Faber & Faber in the UK and by Norton in the US. In 2005 he received an Ivor Novello Award for his song-lyrics in the Channel 4 film Feltham Sings, which also won a BAFTA, and in 2006 his television documentary Song Birds was screened at the Sun Dance Film Festival. As a broadcaster Armitage has presented films for the BBC on Sir Gawain and the Green Knight, Arthurian Literature and on Homer's Odyssey, sailing from Troy in Turkey to the Greek island of Ithaca. In 2006 he wrote the libretto for the opera The Assassin Tree, composed by Stuart McRae, which premiered at the Edinburgh International Festival.
Armitage has published two novels, Little Green Man (Penguin, 2001) and The White Stuff (Penguin, 2004). His other prose works include the three best-selling non-fiction titles All Points North; Walking Home—published in the US by Norton under the title Walking Home, a Poet's Journey; and Walking Away.
Armitage has served as a judge for the Forward Prize, the T.S Eliot Prize, the Whitbread Prize, the Griffin Prize, and in 2006 was a judge for the Man Booker Prize. Simon Armitage is a Vice President of the Poetry Society and in 2004 he was elected a Fellow of the Royal Society of Literature. He has taught at the University of Leeds, Manchester Metropolitan University and in 2000 at the University of Iowa's Writers' Workshop. In 2012, as an artist in residence at London's South Bank Centre, he conceived and curated Poetry Parnassus, a gathering of world poets and poetry from every Olympic nation as part of Britain's Cultural Olympiad, a landmark event generally recognized as the biggest coming together of international poets in history.
Short Bio
One of England's best-loved authors and current U.K. Poet Laureate, Simon Armitage is an award-winning poet, author, songwriter, playwright, and translator. His numerous collections of poetry include The Unaccompanied (August 2017), Paper Aeroplane: Poems 1989-2014,  Seeing Stars, Tyrannosaurus Rex Versus the Corduroy Kid, and The Shout. In addition, he has published new verse translations of The Odyssey, Sir Gawain and the Green Knight, and The Death of King Arthur. His nonfiction book, Walking Home: A Poet's Journey, documents his 265-mile walking tour across England, working as a "modern troubadour."In 2010, for services to poetry, Armitage was appointed Commander of the Order of the British Empire (CBE) at Buckingham Palace. His other numerous awards in the UK include the Gregory Award and a Forward Prize; in the US he has received a major Lannan Award and was twice shortlisted for the National Book Critics Circle Award. Armitage is the current Professor of Poetry at Oxford University (2015-2019) and is Professor of Poetry at the University of Sheffield.
Visit Author Website
Videos
Publications
A Vertical Art: On Poetry
Nonfiction, 2022
In A Vertical Art, acclaimed poet Simon Armitage takes a refreshingly common-sense approach to an art form that can easily lend itself to grand statements and hollow gestures. Questioning both the facile and obscure ends of the poetry spectrum, he offers sparkling new insights about poetry and an array of favorite poets.
Based on Armitage's public lectures as Oxford Professor of Poetry, A Vertical Art illuminates poets as varied as Emily Dickinson, Walt Whitman, Marianne Moore, W. H. Auden, Ted Hughes, Thom Gunn, A. R. Ammons, and Claudia Rankine. The chapters are often delightfully sassy in their treatment, as in "Like, Elizabeth Bishop," in which Armitage dissects—and tallies—the poet's predilection for similes. He discusses Bob Dylan's Nobel Prize, poetic lists, poetry and the underworld, and the dilemmas of translating Sir Gawain and the Green Knight. Armitage also pulls back the curtain on the unromantic realities of making a living as a contemporary poet, and ends the book with his own list of "Ninety-Five Theses" on the principles and practice of poetry.
An appealingly personal book that explores the volatile and disputed definitions of poetry from the viewpoint of a practicing writer and dedicated reader, A Vertical Art makes an insightful and entertaining case for the power and potential of poetry today.
The Owl and the Nightingale
Translation, 2022
Following his acclaimed translations of Sir Gawain and the Green Knight and Pearl, Simon Armitage shines light on another jewel of Middle English verse. In his highly engaging version, Armitage communicates the energy and humour of the tale with all the cut and thrust of the original. An unnamed narrator overhears a fierce verbal contest between the two eponymous birds, which moves entertainingly from the eloquent and philosophical to the ribald and ridiculous. The disputed issues still resonate – concerning identity, cultural habits, class distinctions and the right to be heard. Excerpts were featured in the BBC Radio 4 podcast, The Poet Laureate Has Gone to His Shed. Including the lively illustrations of Clive Hicks-Jenkins, this is a book for the whole household to read and enjoy.
The Unaccompanied
Poetry, 2017
After more than a decade and following his celebrated adventures in drama, translation, travel writing and prose poetry, Simon Armitage's eleventh collection of poems heralds a return to his trademark contemporary lyricism. The pieces in this multi-textured and moving volume are set against a backdrop of economic recession and social division, where mass media, the mass market and globalisation have made alienation a commonplace experience and where the solitary imagination drifts and conjures. The Unaccompanied documents a world on the brink, a world of unreliable seasons and unstable coordinates, where Odysseus stalks the aisles of cut-price supermarkets in search of direction, where the star of Bethlehem rises over industrial Yorkshire, and where alarm bells for ailing communities go unheeded or unheard. Looking for certainty the mind gravitates to recollections of upbringing and family, only to encounter more unrecoverable worlds, shaped as ever through Armitage's gifts for clarity and detail as well as his characteristic dead-pan wit. Insightful, relevant and empathetic, these poems confirm The Unaccompanied as a bold new statement of intent by one of our most respected and recognised living poets.
Pearl
Translation, 2016
From the acclaimed translator of Sir Gawain and the Green Knight, a spellbinding new translation of this classic allegory of grief and consolation. The publication of Simon Armitage's Sir Gawain and the Green Knight was a literary event, garnering front-page reviews on two continents. Armitage now turns his attentions to another beloved medieval English masterpiece attributed to the same anonymous author, reanimating it with contemporary vigor. Honoring the rhythms and alliterative music of the original, Armitage's translation describes a man mourning the loss of his Pearl, something that has "slipped away." Drawn back to the garden where his Pearl disappeared, he falls asleep, dreaming of a radiant apparition. Much like Dante's Beatrice, this maiden leads him through the throes of grief toward divine redemption. Armitage's lyrical translation—presented here with facing original text—is a circular and perfected whole, like the Pearl itself.
Walking Home: A Poet's Journy
 Nonfiction, 2013
In summer 2010 Simon Armitage decided to walk the Pennine Way. The challenging 256-mile route is usually approached from south to north, from Edale in the Peak District to Kirk Yetholm, the other side of the Scottish border. He resolved to tackle it the other way round: through beautiful and bleak terrain, across lonely fells and into the howling wind, he would be walking home, towards the Yorkshire village where he was born. Traveling as a "modern troubadour" without a penny in his pocket, he stopped along the way to give poetry readings in village halls, churches, pubs, and living rooms. His audiences varied from the passionate to the indifferent, and his readings were accompanied by the clacking of pool balls, the drumming of rain and the bleating of sheep. Walking Home describes this extraordinary, yet ordinary, journey. It's a story about Britain's remote and overlooked interior—the wildness of its landscape and the generosity of the locals who sustained him on his journey. It's about facing emotional and physical challenges, and sometimes overcoming them. It's nature writing, but with people at its heart. Contemplative, moving and droll, it is a unique narrative from one of our most beloved writers. The Telegraph writes, "Armitage's account is so observant, so funny and so intensely likeable you leave it wishing he'd picked a longer route. The dialogue is note-perfect and the jokes alone are worth the journey. And at the end of it all, Armitage has achieved far more than his stated ambition. Walking Home tells us not just about the bones of Britain, but about the connections still to be forged between people and print, and the everlasting power of an open heart."
The Death of King Arthur
Translation, 2011
King Arthur comes to vivid life in this gripping poetic translation. First appearing around 1400, The Alliterative Morte Arthure or The Death of King Arthur, is one of the most widely beloved and spectacularly alliterative poems ever penned in Middle English. Now, from the internationally acclaimed translator of Sir Gawain and the Green Knight, comes this magisterial new presentation of the Arthurian tale, rendered in unflinching and gory detail. Following Arthur's bloody conquests across the cities and fields of Europe, all the way to his spectacular and even bloodier fall, this masterpiece features some of the most spellbinding and poignant passages in English poetry. Never before have the deaths of Arthur's loyal knights, his own final hours, and the subsequent burial been so poignantly evoked. Echoing the lyrical passion that so distinguished Seamus Heaney's Beowulf, Simon Armitage has produced a virtuosic new translation that promises to be both a literary event of the year and the definitive edition for generations to come.
Seeing Stars
Poetry, 2010
"Seeing Stars is as disorienting as its title promises, a wildly inventive mix of satire, fantasy, comedy and horror. In a series of vignettes that hover somewhere between poetry and prose…The book retains a satirical edge throughout, though the target keeps moving." —The Guardian
A thrilling new collection from the hugely acclaimed British poet Simon Armitage. With its vivid array of dramatic monologues, allegories, and tall tales, this absurdist, unreal exploration of modern society brings us a chorus of unique and unforgettable voices. All are welcome at this twilit, visionary carnival: the man whose wife drapes a border-curtain across the middle of the marital home; the black bear with a dark secret; the woman who oversees giant snowballs in the freezer. "My girlfriend won me in a sealed auction but wouldn't / tell me how much she bid," begins one speaker; "I hadn't meant to go grave robbing with Richard Dawkins / but he can be very persuasive," another tells us. The storyteller behind this human tapestry has about him a sly undercover idealism: he shares with many of his characters a stargazing capacity for belief, or for being, at the very least, entirely "genuine in his disbelief." In these startling poems, with their unique cartoon-strip energy and air of misrule, Armitage creates world after world, peculiar and always particular, where the only certainty is the unexpected.
Tyrannosaurus Rex Versus The Corduroy Kid
Poetry, 2006
From one of the most important British poets at work today, this brilliant collection meditates on human battles past and present, on youth and age, on monsters and underdogs, on the life of nations and the individual heart. In poems that are sometimes lyrical, sometimes brash and comic, and full of living voices, the extraordinary and the mythic grow out of the ordinary, and figures of diminishment and tragedy shine forth as mysterious, uncelebrated exemplars. Armitage tells us ruefully that "the future was a beautiful place, once," and with a steady eye out for the odd mystery or joyous scrap of experience, examines our complex present instead.
Paper Aeroplane
Poetry, UK 2014
"Paper Aeroplane charts Armitage's work from the early, intimately conversational poems of his first full collection, Zoom! (1989), through his 1992 Forward prize-winning breakthrough collection, Kid, and on to the present, via a purple patch of re-imaginings of classical and medieval British literature." —The Telegraph

When Simon Armitage burst onto the poetry scene in 1989 with his spectacular debut Zoom!, readers were introduced to an exceptional new talent who would reshape the landscape of contemporary poetry in the years to come. Now, twenty-five years later, Simon Armitage's reputation as one of the nation's most original, most respected and best-loved poets is secure. Paper Aeroplane: Poems 1989-2014 is the author's own selection from across a quarter-century of work, from his debut to the latest, uncollected work. Drawing upon all of his award-winning poetry collections, including Kid, Book of Matches, The Universal Home Doctor, and Seeing Stars, this generous selection provides an essential gathering of this most thrilling of poets, and is key reading for students and general readers alike.
Articles & Audio
Selected Writings
• Read "Resistance" by Simon Armitage – The Guardian
THE ENGLISH ASTRONAUT
He splashed down in rough seas off Spurn Point.
I watched through a coin-op telescope jammed
with a lollipop stick as a trawler fished him out
of the waves and ferried him back to Mission
Control on a trading estate near the Humber Bridge.
He spoke with a mild voice: yes, it was good to be
home; he'd missed his wife, the kids, couldn't wait
for a shave and a hot bath, 'Are there any more
questions?' No, there were not.
I followed him in his Honda Accord to a Little
Chef on the AI, took the table opposite, watched
him order the all-day breakfast and a pot of tea.
'You need to go outside to do that,' said the
waitress when he lit a cigarette. He read the paper,
started the crossword, poked at the black pudding
with his fork. Then he stared through the window
for long unbroken minutes at a time, but only at the
busy road, never the sky. And his face was not the
moon. And his hands were not the hands of a man
who had held between finger and thumb the blue
planet, and lifted it up to his watchmaker's eye.
—from SEEING STARS
THE SPELLING
I left a spelling at my father's house
written in small coins on his front step.
It said which star I was heading for next,
which channel to watch, which button to press.
I should have waited, given that spelling
a voice, but I was handsome and late.
While I was gone he replied with pebbles
and leaves at my gate. But a storm got up
from the west, sluicing all meaning and shape.
I keep his broken spelling in a tin,
tip it out on the cellar floor, hoping
a letter or even a word might form.
And I am all grief, staring through black space
to meet his eyes, trying to read his face.
—from TYRANNOSAURUS REX VERSUS THE CORDUROY KID
POEM
And if it snowed and snow covered the drive
he took a spade and tossed it to one side.
And always tucked his daughter up at night
And slippered her the one time that she lied.
And every week he tipped up half his wage.
And what he didn't spend each week he saved.
And praised his wife for every meal she made.
And once, for laughing, punched her in the face.
And for his mum he hired a private nurse.
And every Sunday taxied her to church.
And he blubbed when she went from bad to worse.
And twice he lifted ten quid from her purse.
Here's how they rated him when they looked back:
sometimes he did this, sometimes he did that.
SIR GAWAIN AND THE GREEN KNIGHT (excerpt)
In the standing position he prepared to be struck,
bent forward, revealing a flash of green flesh
as he heaped his hair to the crown of his head,
the nape of his neck now naked and ready.
Gawain grips the axe and heaves it heavenwards,
plants his left foot firmly on the floor in front,
then swings it swiftly toward the bare skin.
The cleanness of the strike cleaved the spinal cord
and parted the fat and the flesh so far
that the bright steel blade took a bite from the floor.
The handsome head tumbles onto the earth
and the king's men kick it as it clatters past.
Blood gutters brightly against his green gown,
yet the man doesn't shudder or stagger or sink
but trudges toward them on those tree-trunk legs
and rummages around, reaches at their feet,
and cops hold of his head and hoists it high,
and strides to his steed, snatches the bridle,
steps into the stirrup and swings into the saddle
still gripping his head by a handful of hair.
Then he settles himself in his seat with the ease
of a man unmarked, never mind being minus
his head!
And when he wheeled about
his bloody neck still bled.
His point was proved. The court
was deadened now with dread.
Download Assets
Book Covers
---
Artist Photos