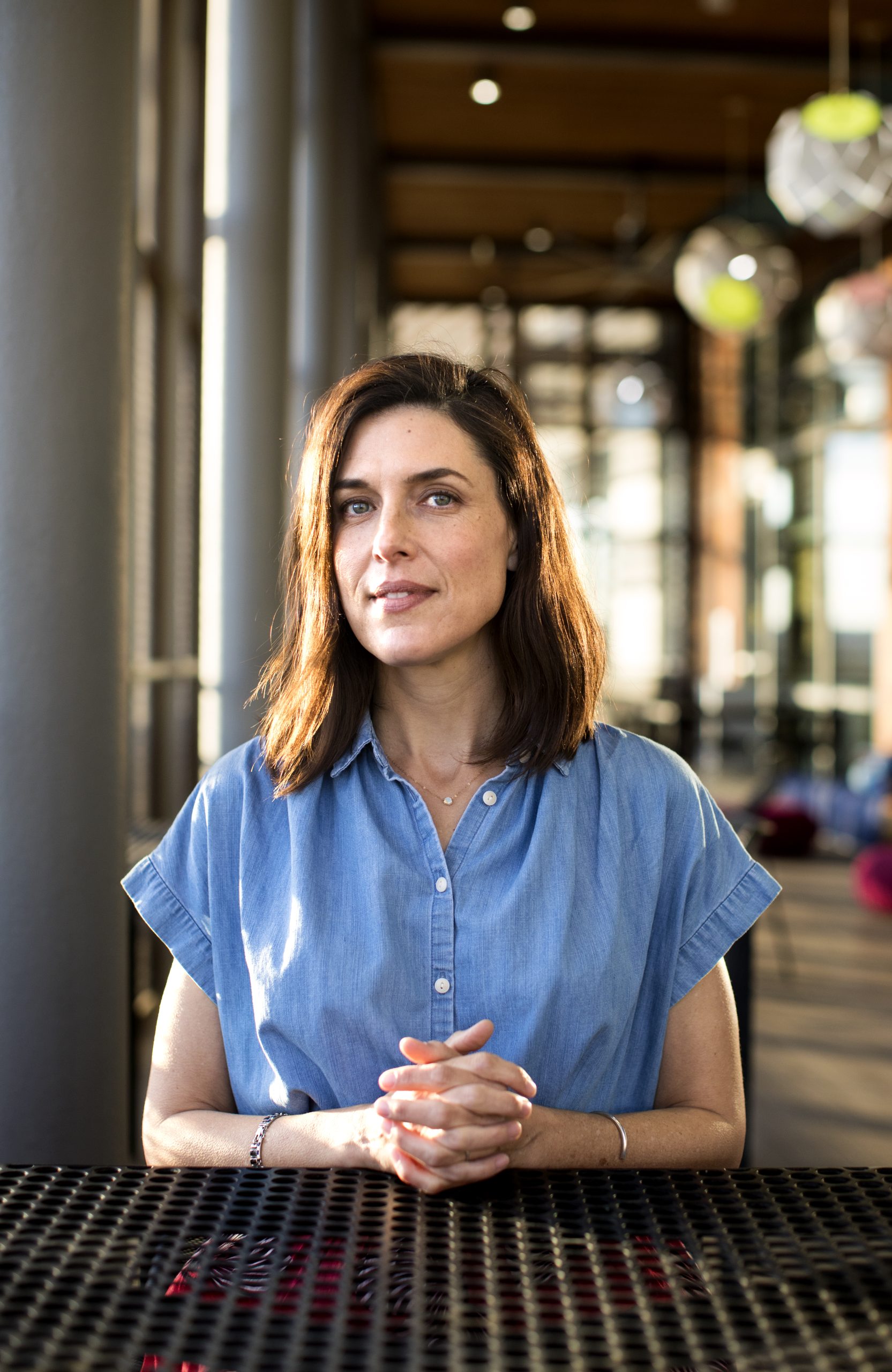 Carrie Fountain
Award-winning Poet
YA Novelist
Texas Poet Laureate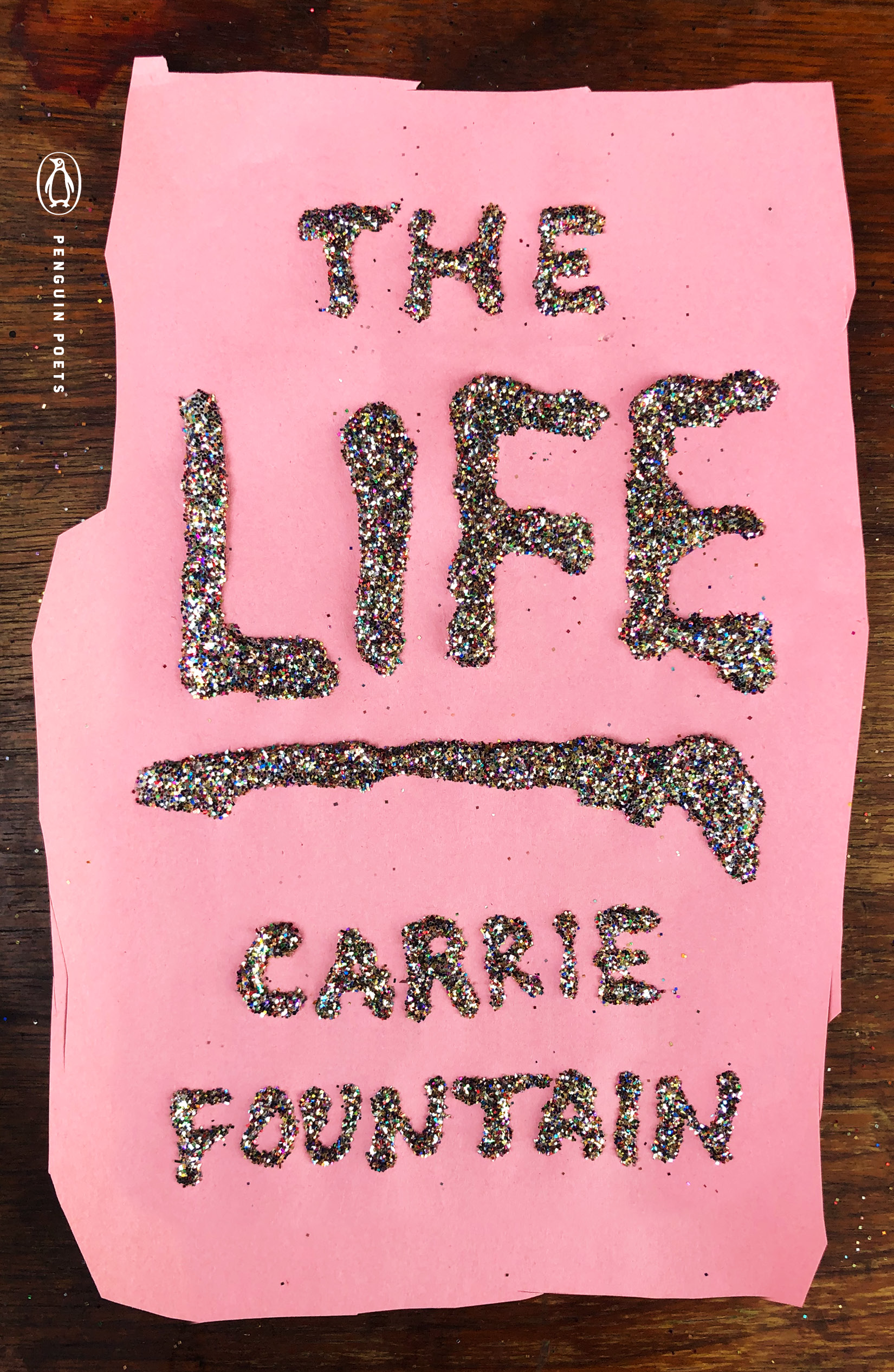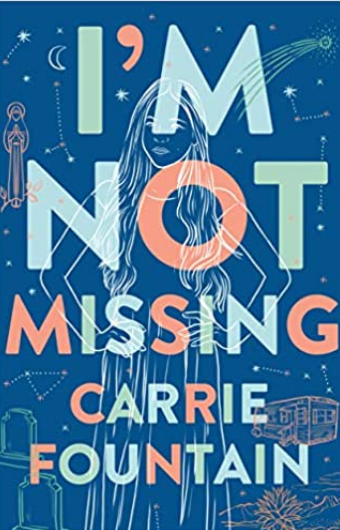 Readings &
Lecture Topics
Empowerment in the YA Novel
Sparking Minds: Writing for Young Adults
Writing Where You're From
Workshop: Getting All the Way to the Beginning
An Evening with Carrie Fountain
Biography
"Fountain's stunning poems illuminate the complexities of motherhood and marriage with a clear, lyrical voice that speaks to us all." —Ada Limón
"This poet's voice works the way any great art works: so beautiful it hurts maybe too much that it seems dangerous. But it's not like 'any great art'— it's this one book, this voice, this life, the only one we have. And this book changed it." —Brenda Shaughnessy
"Fountain displays exquisite judgment, with each image, figure, question, paradox, snippet of overheard conversation, and philosophical meditation finding its perfect place. The effect is quietly exhilarating." —Publisher's Weekly
Born and raised in Mesilla, New Mexico, where her family's multicultural history is deeply rooted, poet and novelist Carrie Fountain is the author of three books of poetry: The Life (Penguin, 2021), Instant Winner (Penguin, 2014), and Burn Lake (Penguin, 2010), winner of the 2009 National Poetry Series Award; selected by Natasha Trethewey, she also awarded the book this praise: "With grace and a keen attention to the implications of history, the poems in Burn Lake grapple with what it means to be tied to a place, knowing that our own losses are not only what is taken from us, but also what we take from others. 'A road is the crudest faith in things to come,' Fountain writes, suggesting the palpable longing that winds through these poems." Fountain's YA novel I'm Not Missing (2018, Flatiron Books)—which explores issues of abandonment, first love, splintering friendship, and forging ones' own identity—is hailed as "utterly captivating, suspenseful, character-rich gift of a book" by Naomi Shihab Nye, and was a Bustle Best YA Book of July 2018. Her first children's book, The Poem Forest (Candlewick Press, 2020) tells the story of American poet W.S. Merwin and the palm forest he grew from scratch on the island of Maui. She is currently adapting I'm Not Missing for the screen, working on a second YA novel, and finishing a third book of poems.
Fountain's poems often use narrative to explore the tug of the unseen on the visible fabric of our days. In the wise, accessible, deeply emotional poems of Instant Winner, she captures a contemporary longing for spiritual meaning that's wary of prepackaged wisdom, while in the poems of Burn Lake, she explore issues of progress, history, violence, sexuality, and the self. "Writing poetry has always been, quite simply, about trying to make sense of the experience of being in the world," she said in an interview on Austin's NPR station; then speaking about being a woman writer and mother of two, she continued, "I believe it's a really daring political act to write about our bodies and our experiences with children."
About her family history, Fountain has said, "My grandfather's side of our family has been in southern New Mexico since before it became part of the United States in the Gadsden Purchase. My grandmother on my father's side was born in Mexico and came to the U.S. to escape the Mexican Revolution. My mother is Scottish and German and was raised in New York City. She met my father in the Haight in San Francisco during his one year living away from Mesilla, in 1969. After my father was called home to take over the bar, my mother told him to come get her and marry her. So he drove his VW bug back to California and picked her up and drove her back to Mesilla. My mother had lived in Queens and San Francisco. Anyone who's driven I-10 from, say, Tucson to Las Cruces, can imagine what a shock she was in for. Mesilla didn't have paved roads until I was eight years old. We lived in an adobe house with a pot-bellied stove for heat. As a kid, I spent nearly every hour I wasn't in school outside. We'd fish for crawdads in the ditches that brought water from the Rio Grande to the crops and orchards of Mesilla. We were wild, roamed free, came home at sundown covered in dust."
Her honors include the Marlboro Poetry Prize, Austin Library Foundation's Award for Literary Excellence, a residency with the Frank Waters Foundation, and Swink magazine's Award for Emerging Writers. She was inducted in 2019 into the Texas Institute of Letters. Her poems have appeared in Tin House, Poetry, and The New Yorker, among many others.
She is the host of KUT's This Is Just to Say, a radio show and podcast where she has intimate conversations on the writing life with other poets and writers, including such luminaries as Mahogany L. Browne, Aimee Nezhukumatathil, Carmen Giménez Smith, Ellen Bass, Marie Howe, Erika Meitner, Naomi Shihab Nye, Roger Reeves, Maggie Smith, Sarah Ruhl, Ada Limón, and Jericho Brown.
Fountain teaches creative writing workshops across the country, and served as writer-in-residence at St. Edward's University for a number of years, where she mentored student writers and advised graduates interested in pursuing a career in writing. She earned a BA at New Mexico State University and an MFA at the James A. Michener Center for Writers at the University of Texas at Austin. In 2019, she was named Texas State Poet Laureate.
She lives in Austin, Texas with her husband, playwright and novelist Kirk Lynn, and their two children.
Short Bio
Carrie Fountain is a poet, novelist, children's book author, and screenwriter. She is the author of three poetry collections, The Life, Instant Winner, and Burn Lake, winner of the National Poetry Series Award, and the novel I'm Not Missing. Her children's book, The Poem Forest, tells the story of American poet W.S. Merwin and the palm forest he grew from scratch on the island of Maui. Her poems have appeared in Poetry, American Poetry Review and The New Yorker, among many others. In 2019, Fountain was named Poet Laureate of Texas. She lives in Austin.
Visit Author Website
Videos
Publications
Articles & Audio
Selected Writings
• Read "Will You?" by Carrie Fountain – Academy of American Poets
I'm Not Missing (YA Novel Excerpt)

"It's not weird." I sat down in the dirt and leaned back against the cold granite of Manny's tombstone. I tried to breathe in the winter air, but really all I could smell was enchiladas. "Why's it suddenly weird?"
"'Cause it's weird," Syd said, without looking up from her phone. "It's always been weird. I just— Now I'm not as tolerant."
"Whatever. I like being here. It's relaxing." I shielded my eyes and looked up at her wild halo of curls, blazing gold in the afternoon sunlight. Earlier, at our Feminism Club's annual fund-raising enchilada supper, a boy tripped and spilled his entire plate on Syd. She'd had to change out of her Feminism Club T-shirt and into one Katelyn Reed found in her car. It was too small for her and looked obscene. Even the rosette of her black lace bra was clearly visible beneath it. Her shirt read, ironically: KINDA DON'T CARE. There were still bright red splotches of enchilada sauce on her jeans.
"This is not relaxing." She shot me a two-second look of disgust. "Don't try to normalize this, Miranda."
"Dang. Why the grumpus?" I asked, though I knew exactly why the grumpus. It'd been two days since colleges were supposed to tell you if you'd been admitted early decision or not, but Syd still hadn't heard a word from Stanford about her application. Not a yes, not a no. It was crickets, and the crickets were becoming deafening with every passing minute.
TIME TO BE IN THE FINE LINE OF LIGHT

between the blind and the sill, nothing
really. There are so many things
that destroy. To think solely of them
is as foolish and expedient as not
thinking of them at all. All I want
is to be the river though I return
again and again to the clouds.
All I want is to stop beginning sentences
with All I want. No—no really all
I want is this morning: my daughter
and my son saying "Da!" back and forth
over breakfast, cracking each other up
while eating peanut butter toast
and raspberries, making a place for
the two of them I will, eventually,
no longer be allowed to enter. Time to be
the fine line. Time to practice being
the line. And then maybe the darkness.
WANT
The wasps outside
the kitchen window
are making that
thick, unraveling sound
again, floating in
and out of the bald head
of their nest,
seeming not to move
while moving,
and it has just occurred
to me, standing,
washing the coffeepot,
watching them hang
loosely in the air—thin
wings; thick, elongated
abdomens; sad, down—
pointing antennae—
that this
is the heart's constant
project: this simple
learning; learning
how to hold
hopelessness
and hope together;
to see on the unharmed
surface of one
the great scar
of the other; to recognize
both and to make
something of both;
to desire everything
and nothing
at once and to desire it
all the time;
and to contain that desire
fleshly, in a body;
to wash it and rest it
and feed it; to learn
its name and from whence
it came; and to speak
to it—oh, most of all
to speak to it—
every day, every day,
saying to one part,
"Well, maybe this is all
you get," while saying
to the other, "Go on,
break it open, let it go."
Download Assets
Book Covers
---
Artist Photos