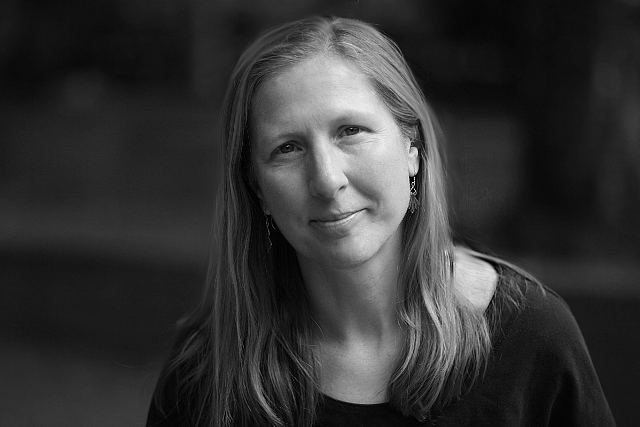 Bonnie Jo Campbell
Bestselling Fiction Writer
National Book Award Finalist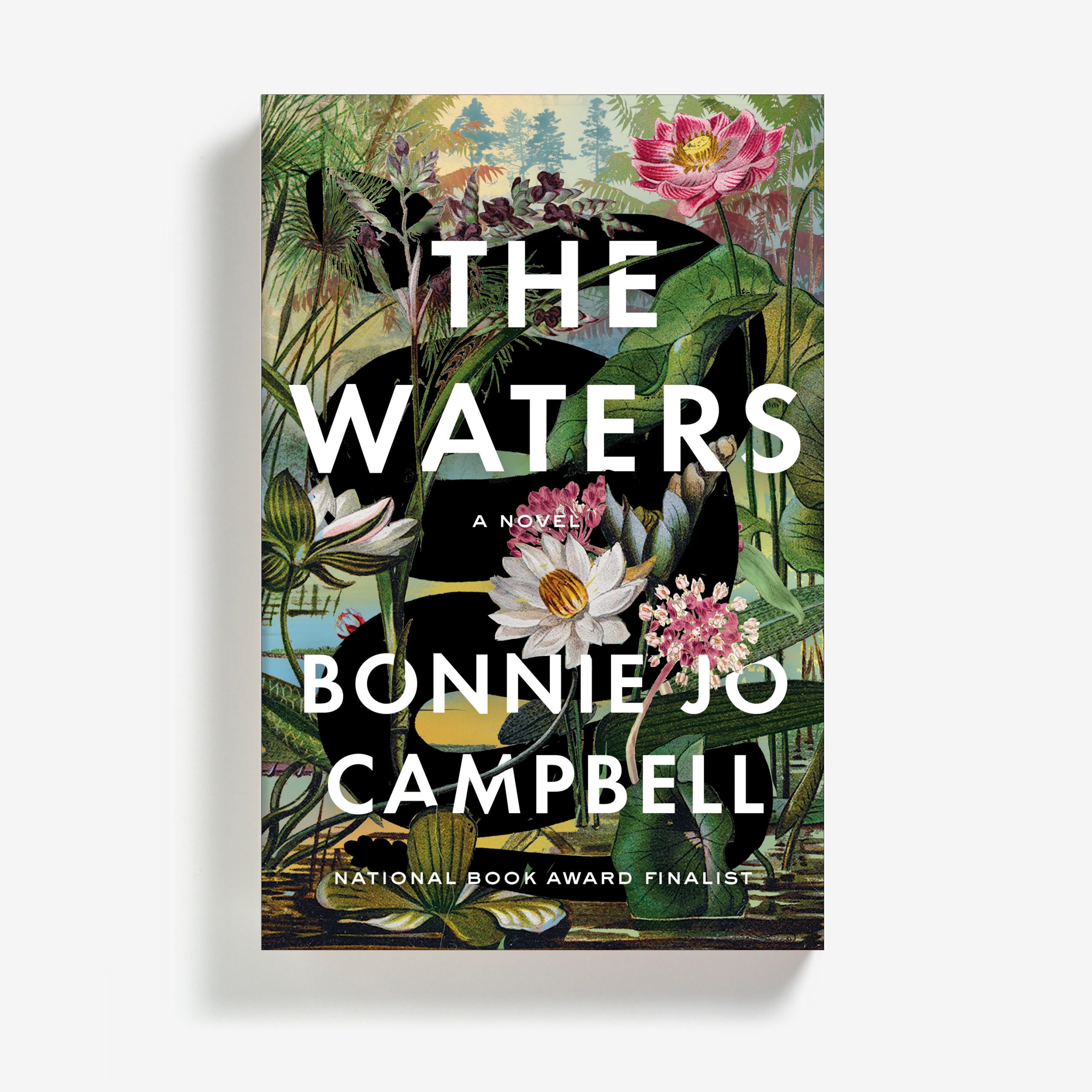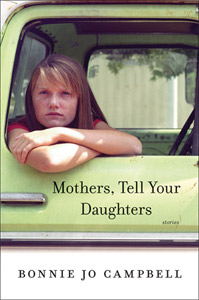 Readings &
Lecture Topics
An Evening with Bonnie Jo Campbell
Biography
"Campbell is a bard, a full-throated singer whose melodies are odes to farms and water and livestock and fishing rods and rifles, and to hardworking folks who know the value of life as well as the randomness of life's troubles." —Entertainment Weekly
"American fiction waited a long time for Bonnie Jo Campbell to come along." —Jaimy Gordon
"Campbell's an American voice-two parts healthy fear, one part awe, one part irony, one part realism." —Los Angeles Times
Bonnie Jo Campbell is the author of the National Bestselling novel Once Upon a River (Norton, 2011), a river odyssey with an unforgettable sixteen-year-old heroine, which the New York Times Book Review calls "an excellent American parable about the consequences of our favorite ideal, freedom." Her first novel, Q Road, delves into the lives of a rural community where development pressures are bringing unwelcome change in the character of the land. Her most recent novel, The Waters, is forthcoming from Norton in 2024.
Campbell's critically-acclaimed short fiction collection American Salvage (Wayne State University Press, 2009) was finalist for the National Book Award and the National Book Critic's Circle Award. The collection consists of fourteen lush and rowdy stories of folks who are struggling to make sense of the twenty-first century. Donna Seaman wrote, "Campbell's busted-broke, damaged, and discarded people are rich in longing, valor, forgiveness, and love, and readers themselves will feel salvaged and transformed by this gutsy book's fierce compassion." She is also the author of Women and Other Animals, which won the AWP prize for short fiction; and  the collection Mothers, Tell Your Daughters.
Her story "The Tattoo" is included in the anthology Shadow Snow, a tribute to Ray Bradbury. Her story "The Smallest Man in the World" was awarded a Pushcart Prize and her story "The Inventor, 1972" was awarded the 2009 Eudora Welty Prize from Southern Review. She is a 2011 Guggenheim Fellow.
Campbell grew up on a small Michigan farm with her mother and four siblings in a house her grandfather Herlihy built in the shape of an H. She learned to castrate small pigs, milk Jersey cows, and, when she was snowed in with chocolate, butter, and vanilla, to make remarkable chocolate candy. When she left home for the University of Chicago to study philosophy, her mother rented out her room. She has since hitchhiked across the US and Canada, scaled the Swiss Alps on her bicycle, and traveled with the Ringling Bros and Barnum & Bailey Circus selling snow cones. As president of Goulash Tours Inc., she has organized and led adventure tours in Russia and the Baltics, and all the way south to Romania and Bulgaria.
For decades, Campbell has put together a personal newsletter—The Letter Parade—and she currently practices Koburyu kobudo weapons training. She has received her MA in mathematics and her MFA in writing from Western Michigan University. She lives with her husband and other animals outside Kalamazoo, and she teaches writing in the low residency program at Pacific University.
Short Bio
Bonnie Jo Campbell is the author of the novels Once Upon a River, a National Bestseller, and Q Road. Her critically-acclaimed short fiction collections include American Salvage, which was a finalist for both the National Book Award and the National Book Critic's Circle Award; Women and Other Animals, which won the AWP prize for short fiction; , and Mothers, Tell Your Daughters (Autumn 2015). Her story "The Smallest Man in the World" was awarded a Pushcart Prize and her story "The Inventor, 1972″ was awarded the 2009 Eudora Welty Prize from Southern Review. She was a 2011 Guggenheim Fellow.
Visit Author Website
Videos
Publications
Articles & Audio
Selected Writings
MOTHERS, TELL YOUR DAUGHTERS (novel excerpt)
Used to be a doctor would wrap a woman up tight to hold body and soul together, but when I fell last week trying to get to the kitchen to pour myself a drink, they just untangled my tubes, picked me up like I was a child, and put me back in this awful bed. Told me I'd had a stroke. Now I'm lying here with a broken rib that aches.
Stop going through my cupboards and drawers and envelopes that are none of your damned business and sit down and hear me out, Sis. Being unable to say a word means my mind is about to burst. And since I can't even hold a goddamned pen, I'm counting on you, my flesh and blood, to somehow read my thoughts. They say if they wrap my broken ribs I'll get pneumonia, but I never got pneumonia before they stuck me in this hospice bed. In the old days, they fussed about a punctured lung, but maybe a busted rib hasn't punctured a lung in this county since 1932, when old Mr. Wickman's dapple-gray pony trampled him and sent him to an early grave.
As soon as I was big enough to climb onto my daddy's bay mare, I used to pull blue jeans on under my skirts and ride all over the township. One day at a crossroads that mare took a sharp turn, and I continued straight on. That was all it took to break a rib in them days. A jackass kicked me when I was pregnant with you, Sis, cracked another couple of ribs. Maybe that's why you were born distrusting and watchful, always waiting on things to fall apart. At nine pounds fourteen ounces, just the size of you could've busted me up from the inside.
After your daddy left, after he wrenched my arms from around his waist and tossed me aside like garbage, a Hereford bull crushed me against the barn wall, cracked three more, took my breath away. Funny, your daddy used to take my breath away just by walking into the room—I loved the way that man was always laughing. Look at my breath now, oxygen piped into me! If you want to make a fool of somebody with your smart remarks, tell everybody about how your daddy traveled all the way to Texas just to get shot and killed by somebody else's husband.
You ought to get us some elderberry wine from the root cellar so we can sit together, you lifting the jelly jar to my lips. You remember the good old days, when I could drink and smoke all night, when I could feed more kids than any woman alive and love a man better. Now I'm dying in this house I was born in, dying with no wine, no cigarettes, no laughing or singing. The snow's falling outside today, but with this oxygen running, they won't even let me light my woodstove, much as I love the smell of burning oak and cherry. Last week, even with the lung cancer and morphine, I was speaking my mind, talking circles around every man and woman to prove I was not a fool, and I was still arguing with you, but now I'm lucky if I can spit out a word an hour. I've got a head full of stories you still need to hear, starting with my ribs, ending with my whole life.
ONCE UPON A RIVER (novel excerpt)
The Stark River flowed around the oxbow at Murrayville the way blood flowed through Margo Crane's heart. She rowed upstream to see wood ducks, canvasbacks, and ospreys and to search for tiger salamanders in the ferns. She drifted downstream to find painted turtles sunning on fallen trees and to count the herons in the heronry beside the Murrayville cemetery. She tied up her boat and followed shallow feeder streams to collect crayfish, watercress, and tiny wild strawberries. Her feet were toughened against sharp stones and broken glass. When Margo swam, she swallowed minnows alive and felt the Stark River move inside her.
AMERICAN SALVAGE (short story excerpt)
"Break the window, Belle," Thomssen said, over his shoulder. "Break the window on the stream side of the living room. Then cover it with plastic to keep the heat in. There's a roll of plastic by the washing machine. The staple gun is in the top drawer in the utility room. And there's duct tape." They led him out into the snow and wind, and pulled the door tightly behind them. She probably would be able to find his house again, break the window's lower sash, and slip in over the glass shards, unseen by the neighbors. Once inside, she'd turn up the heat, sit and hug herself on the couch, hunker in a nest of whatever blankets were within easy reach, huddle like a creature not quite human, a member of a doomed species who knows safety and warmth are always temporary. She would chain-smoke his cigarettes until the carton was empty, her eyes glassy, furtive, listening for sounds of danger, sounds of his return. She would take what easy comfort she could, but she would not look for the roll of plastic or the staple gun; never in a million years would she fix the plastic over the broken window to keep the snow and cold from rushing in after her.
—from "Bringing Belle Home"
Download Assets
Book Covers
---
Artist Photos