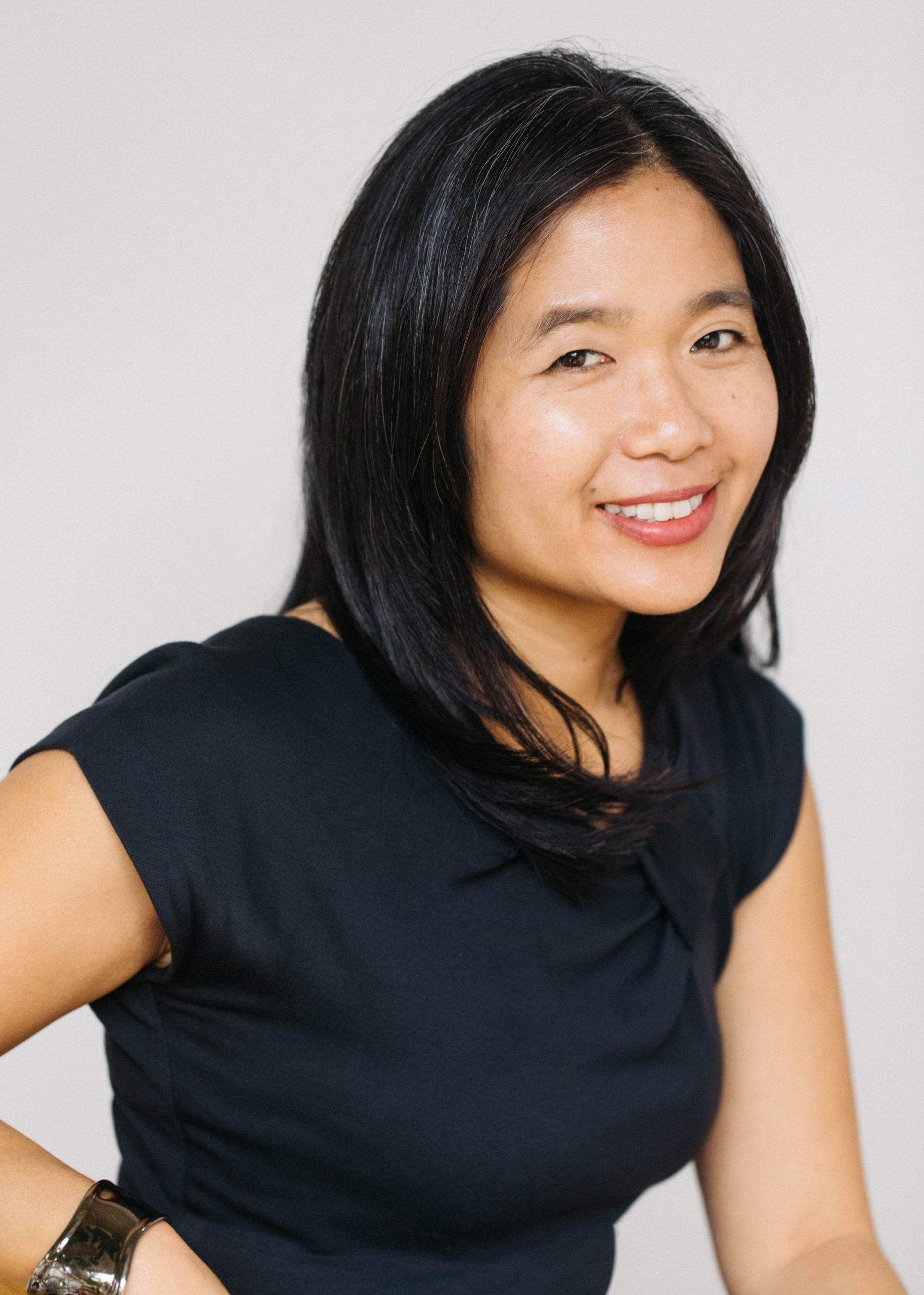 Vanessa Hua
Acclaimed Novelist
Award-winning Story Writer
Asian/Pacific American Award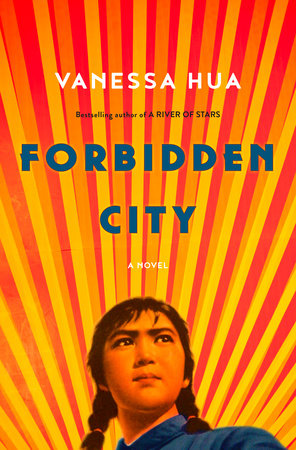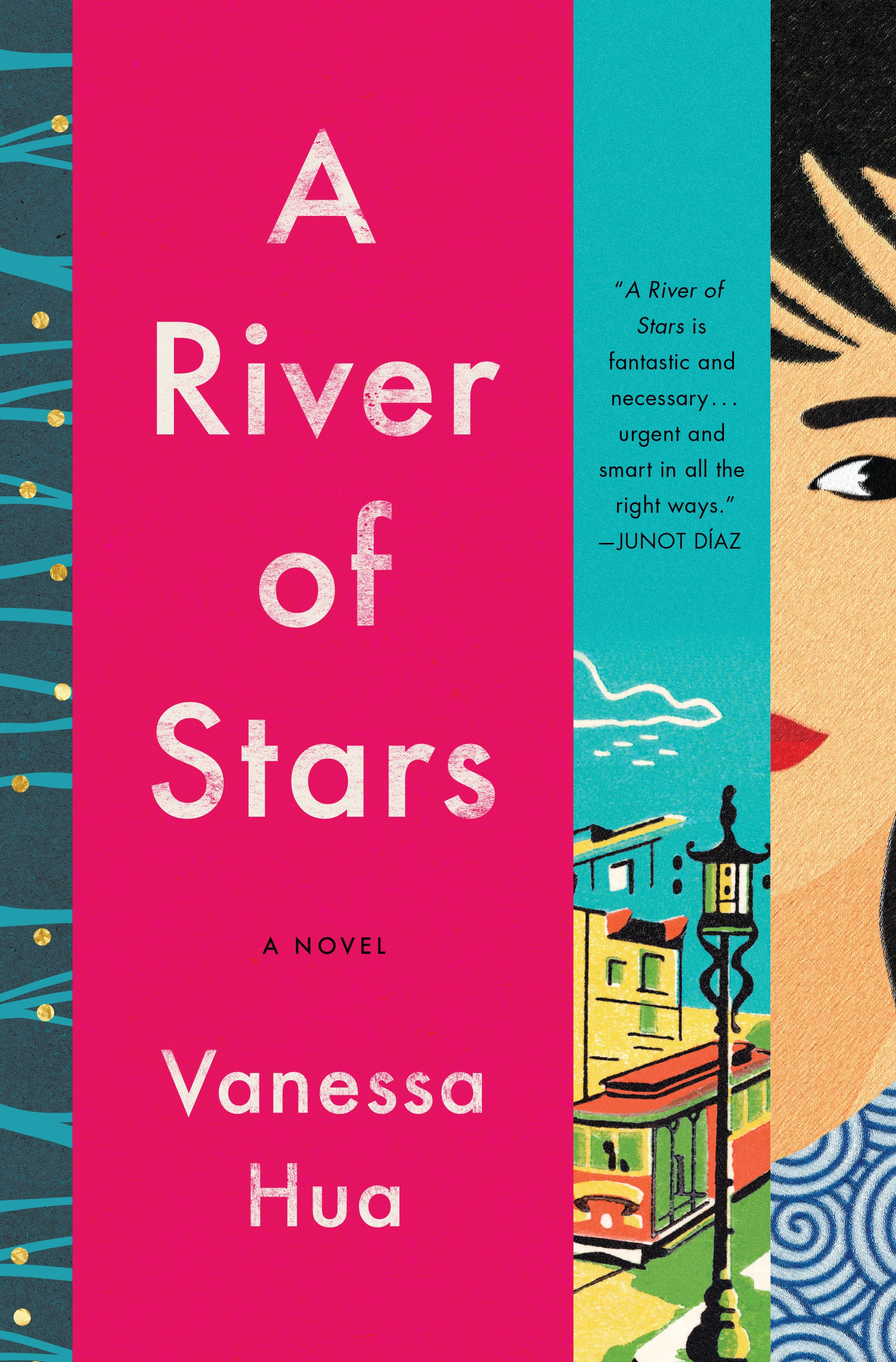 Readings &
Lecture Topics
An Evening with Vanessa Hua
Biography
"Hua writes with sophistication and the punch of the immigrant experience, filled with nuance and fresh detail." –LitHub
"Heart-wrenching, implacable. Hua draws the reader in with her power of perception." –Huffington Post
 "Diverse, cosmopolitan." –The Rumpus
Vanessa Hua is an award-winning author and columnist for the San Francisco Chronicle. Her short story collection, Deceit and Other Possibilities (2016), received an Asian/Pacific American Award in Literature, was a finalist for a California Book Award, and O, The Oprah Magazine called it a "searing debut." She is also the author of A River of Stars (2018) a powerful novel about motherhood, immigration, and identity. She is also the author of the novel Forbidden City (2022).
For two decades, Hua has been writing about Asia and the diaspora, filing stories from China, Burma, Panama, South Korea, and Ecuador. She began her career at the Los Angeles Times before heading east to the Hartford Courant. Her stories have appeared in the New York Times, San Francisco Magazine, Washington Post, The Atlantic, and Newsweek, among other publications.
A Bay Area native, she received a Rona Jaffe Writers' Award, the San Francisco Foundation's James D. Phelan literary award, and a Steinbeck Fellowship in Creative Writing.  She is a graduate of Stanford University and UC Riverside's MFA program. Other achievements include the Dr. Suzanne Ahn Award for Civil Rights and Social Justice coverage; the Asian American Journalists Association's National Journalism Award — online/broadcast, print, and radio; the Society of Professional Journalists, the James Madison Freedom of Information Award, the San Francisco Press Club Greater Bay Area Journalism Award, San Francisco Press Club, and Best of the West.
Her fiction has appeared in The Atlantic, ZYZZYVA,  Guernica, and elsewhere. She received an Emerging Writer Fellowship from Aspen Words,  a fellowship at the Bread Loaf Writers' Conference,  and a writer's residency at Hedgebrook, among other honors.  She is a contributing nonfiction editor AAWW's The Margins, and she works and teaches at the Writers' Grotto in San Francisco.  She teaches at the Warren Wilson MFA Program for Writers, Sewanee Writers Conference, and elsewhere.
Short Bio
Vanessa Hua is the author of Deceit and Other Possibilities (2016), winner of the Asian/Pacific American Award for Literature and a finalist for the California Book Award, as well as A River of Stars (2018) and Forbidden City (2022). She has received a Rona Jaffe Foundation Writers' Award, a Steinbeck Fellowship in Creative Writing, Dr. Suzanne Ahn Award for Civil Rights and Social Justice reporting as well as honors from the Society of Professional Journalists, Asian American Journalists' Association, and Best of the West. A columnist at the San Francisco Chronicle, she has written for the New York Times, Washington Post, and ZYZZYVA, among others, and has filed stories from China, Burma, South Korea, and elsewhere. She teaches at the Warren Wilson MFA Program for Writers, Sewanee Writers Conference, and elsewhere.
Visit Author Website
Videos
Publications
Forbidden City
Novel, 2022
On the eve of China's Cultural Revolution and her sixteenth birthday, Mei dreams of becoming a model revolutionary. When the Communist Party recruits girls for a mysterious duty in the capital, she seizes the opportunity to escape her impoverished village. It is only when Mei arrives at the Chairman's opulent residence—a forbidden city unto itself—that she learns that the girls' job is to dance with the Party elites. Ambitious and whip-smart, Mei beelines toward the Chairman.
Mei gradually separates herself from the other recruits to become the Chairman's confidante—and paramour. While he fends off political rivals, Mei faces down schemers from the dance troupe who will stop at nothing to take her place and the Chairman's imperious wife, who has secret plans of her own.
When the Chairman finally gives Mei a political mission, she seizes it with fervor, but the brutality of this latest stage of the revolution makes her begin to doubt all the certainties she has held so dear.
Forbidden City is an epic yet intimate portrayal of one of the world's most powerful and least understood leaders during this extraordinarily turbulent period in modern Chinese history. Mei's harrowing journey toward truth and disillusionment raises questions about power, manipulation, and belief, as seen through the eyes of a passionate teenage girl.
A River of Stars
Novel, 2018
"Vanessa Hua's compelling A River of Stars is a story of resistance, survival, and self-determination in a world that is seemingly indifferent to the needs of the poor and disenfranchised." —Min Jin Lee
Holed up with other moms-to-be in a secret maternity home in Los Angeles, Scarlett Chen is far from her native China, where she worked in a factory job and fell in love with the owner, Boss Yeung. Now she's carrying his baby. Already married with three daughters, he's overjoyed because the doctors confirmed he will finally have the son he has always wanted. To ensure that his son has every advantage, he has shipped Scarlett off to give birth on American soil. U.S. citizenship will open doors for their little prince. As Scarlett awaits the baby's arrival, she chokes down bitter medicinal stews and spars with her imperious housemates. The only one who fits in even less is Daisy, a spirited teenager and fellow unwed mother who is being kept apart from her American boyfriend. Then a new sonogram of Scarlett's baby reveals the unexpected. Panicked, she escapes by hijacking a van—only to discover that she has a stowaway: Daisy, who intends to track down the father of her child. They flee to San Francisco's bustling Chinatown, where Scarlett will join countless immigrants desperately trying to seize their piece of the American dream. What Scarlett doesn't know is that Boss Yeung is not far behind her. A River of Stars is an entertaining, wildly unpredictable adventure, told with empathy and wit by an author the San Francisco Chronicle says "has a deep understanding of the pressure of submerged emotions and polite, face-saving deceptions." It's a vivid examination of home and belonging, and a moving portrayal of a woman determined to build her own future.
Deceit and Other Possibilities
Short Stories, 2016
"An intriguing collection…each of her protagonists is never quite grounded, caught between multiple cultures and countries. Each hides beneath layers of deceit, clinging to lies that enable survival." –Booklist
In this powerful debut collection, Vanessa Hua gives voice to immigrant families navigating a new America. Tied to their ancestral and adopted homelands in ways unimaginable in generations past, these memorable characters straddle both worlds but belong to none. From a Hong Kong movie idol fleeing a sex scandal, to an obedient daughter turned Stanford imposter, to a Chinatown elder summoned to his village, to a Korean-American pastor with a secret agenda, the characters in these ten stories vividly illustrate the conflict between self and society, tradition and change. In "What We Have is What We Need," winner of The Atlantic student fiction prize, a boy from Mexico reunites with his parents in San Francisco. When he suspects his mother has found love elsewhere, he fights to keep his family together. With insight and wit, she writes about what wounds us and what we must survive. Her searing stories explore the clash of cultures and the complex, always shifting allegiances that we carry in ourselves, our family, and our community. Deceit and Other Possibilities marks the emergence of a remarkable new writer.
Articles & Audio
Selected Writings
• Read "On the Banned Chinese Novel My Father Loved in His Youth" by Vanessa Hua – Literary Hub
• Read "Uncle, Eat" by Vanessa Hua
• Read "I was so focused on nursing my twins, I missed living in the moment" by Vanessa Hua – Washington Post
STAKING CLAIM (story excerpt)
Years before my mother died, my sister was prepared.
Ilana arrived home one weekend, clutching two packs of Post-Its. "It's time," she said, handing me a yellow stack. She unpeeled a bright orange sticky note, and slapped it onto a pint-sized terracotta warrior that guarded the living room, a gift from our great-grandmother.
The industrious chemists at 3M invented the sticky notes to free people from the tyranny of paper clips and staples. The jaunty curl of paper wound up on all kinds of never-before-possible surfaces: in a choir book to mark various hymns, on an eyes-only memo from your department head, and on the kitchen counter, as a Dear John note. Or on your inheritance.
"Let's not worry when Mom goes," she said. "You hear about those families fighting over nothing at funerals, because there's no will. It's easier to divide it up now, when we're not so emotional."
She slapped another Post-It onto a wooden radio, the big heavy kind they made copies of at Restoration Hardware. I looked over at my mother, who curled up on the couch with a mug of green tea. The vulturing of her property did not perturb her.
"It's okay with me," she said. "Whatever you kids want to do."
Her attitude was typical. My father was killed when I was a baby. A pizza delivery truck in on-coming traffic hit a deer, flinging the buck into the windshield of my father's Buick. After that, my mother saw no use in getting in the way of what was supposed to happen. Fate interrupted the mundane.
I flicked the Post-Its like a cartoon flip-book under my thumb. It would be different if Mom were hooked up to life support, or fading away in a rest home. But she'd had us young, sometimes mistaken for a big sister when she dropped Ilana and I off at elementary school.
Now she ran her own country antiques store in Sutter Creek. She wore sleeveless tops that showed off her strong and tanned arms. When I helped her with pick-up and deliveries, she had no problems holding up her end of the oak dressers and teak armoires.
Five years earlier, I had moved from New York back to the foothills of the Sierra Nevada to finish my dissertation on Civil War folk songs. I had never been comfortable in the city, with its endless squirming crowds and heaps of garbage left for pick-up each night.
Despite the change in habitat, I had trouble writing. The chunk of fool's gold, the poster of constellations that glowed in the dark, and the wrinkled 1987 Sports Illustrated swimsuit issue in my bedroom placed me in childhood, the wrong century.
"Go ahead," I said. Ilana, three years older, had always used her head start over her little brother to her advantage. She laid down the rules, and I would hold back, trying to figure out how to catch up.
She plopped Post-Its on more than she'd be able to fit in her tiny condo, and even on items that clashed with her sleek decor. She didn't have a husband, or a house, or kids, but was already staking claim to the accessories of her future life.
Ilana was a San Francisco attorney who specialized in lawsuits to prevent what could happen. She came home rare enough to make her visits a production–ones that justified my mother cooking my sister's favorite biscuits, each time–but often enough to avoid guilt.
Soon, the living room looked as if a flock of monarch butterflies had touched down, the orange notes fluttering at times in the hot breeze. I held off. There wasn't much I wanted, wasn't much I could see in my future. But that afternoon, I hid what mattered in the crawl space of the garage, under a crate of encyclopedias and a pile of wooden tennis racquets.
The next morning, the camera I'd stashed was sitting in the coffee table, tagged with an orange Post-It. I cradled the Rollieflex in my right hand. I'd found my grandfather's camera when I was a teenager.
Its twin lenses looked liked an odd pair of spectacles mounted on the rectangular case, which rested on the small end. The camera had a large square viewfinder on top. People couldn't tell when you were taking a picture.
She's done it again, I thought. Taken what I wanted, without even knowing, without spite. Ilana had the present and the future all wrapped up. I only had the past.
Download Assets
Book Covers
---
Artist Photos