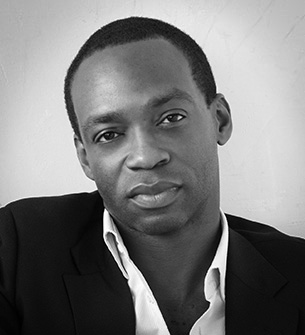 Rowan Ricardo Phillips
Award-winning Poet
Acclaimed Translator & Critic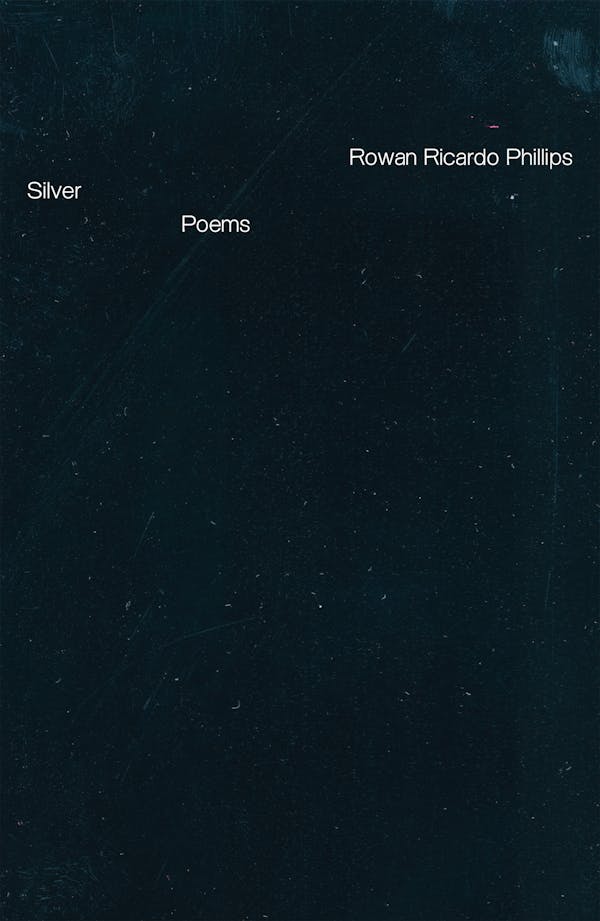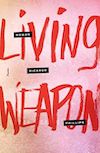 Readings &
Lecture Topics
An Evening with Rowan Ricardo Phillips
Biography
"No matter where he goes, Phillips' language is hauntingly astute, and the reality he conjures is multi-layered." ―The Washington Post
"Dazzling, totally original combinations of language and form, geography and autobiography, history, myth, and religion." —Commonweal
"The ground Phillips treads is a middle ground—between spirit and flesh, heaven and earth, here and gone. His images are evanescent, twilit, smoke-obscured." —New York Times

Rowan Ricardo Phillips is a highly acclaimed, multi-award-winning poet, author, screenwriter, academic, journalist and translator, Phillips is the author of several books. His poetry collections include Silver (FSG, 2024), The Ground (FSG, 2012), Heaven (FSG, 2015), Living Weapon (2020), and the forthcoming Silver (FSG, 2024). He is also the author of When Blackness Rhymes with Blackness (a new edition of which is forthcoming from FSG) and the nonfiction book The Circuit: A Tennis Odyssey. His translations, primarily from Catalan, have appeared widely; including his translation of Salvador Espriu's classic short-story collection Arianda and the Grotesque Labyrinth (Dalkey Archive, 2012).
Phillips has written on contemporary art for Artforum as well as for David Kordansky Gallery. In 2021, an exhibition inspired by one of Phillips' poems, "The Beatitudes of Malibu" debuted at the David Kordansky Gallery in Los Angeles. Phillips is a regular contributor to The New York Times Magazine, the President of the Board of the New York Institute of the Humanities, and the poetry editor of The New Republic.
He has been the recipient of numerous awards and fellowships, including the Nicolás Guillén Outstanding Book Award, the Anisfield-Wolf Book Award, the PEN/ESPN Award for Literary Sportswriting, a fellowship from the John Simon Guggenheim Memorial Foundation, the PEN/Joyce Osterweil Award for Poetry, a Whiting Award, and the GLCA New Writers Award. He has also been a finalist for the National Book Award, the Griffin International Poetry Prize, the NAACP Award for Outstanding Work in Poetry, and the Los Angeles Times Book Prize.
Also a renowned sportswriter, Phillips is a curatorial consultant to the National Baseball Hall of Fame and Museum. His book in progress, I Just Want Them to Remember Me: Black Baseball in America will be published by FSG in 2025. He has written extensively on baseball, basketball, soccer, and tennis for The New York Times, The New York Times Magazine, The New Republic, The New Yorker, and The Paris Review.
Phillips' screenplay, Clemente, for a biopic based on the life of baseball icon Roberto Clemente is in pre-development for Legendary Entertainment and LeGrisbi Productions. The screenplay is adapted from Pulitzer Prize-winner David Maraniss' biography Clemente: The Pride and Passion of Baseball's Last Hero. His poetry has been adapted for music and has also appeared on Spike Lee's Netflix series She's Gotta Have It.
A graduate of Swarthmore College and Brown University, where he earned his doctorate in English Literature, Rowan Ricardo Phillips is a Distinguished Professor of English at Stony Brook University. He divides his time between New York City and Barcelona with his wife and two daughters.
Short Bio
Rowan Ricardo Phillips is a multi-award winning poet, nonfiction writer, scholar, screenwriter, and translator. He is the author of The Ground, Heaven, Living Weapon, Silver, When Blackness Rhymes with Blackness, and The Circuit: A Tennis Odyssey. Phillips has been the recipient of a Whiting Writers' Award, a Guggenheim Fellowship, the Nicolás Guillén Outstanding Book Award, the PEN/Osterweil Prize for Poetry, the Anisfield-Wolf Book Award, and the GLCA New Writers Award, and the PEN/ESPN Award for Literary Sportswriting. He lives in New York City and Barcelona.
Videos
Publications
Articles & Audio
Selected Writings
• Read "Screen" by Rowan Ricardo Phillips – Heron Barks
• Read an excerpt from The Circuit – The Paris Review
MEASURE FOR MEASURE
Alone in Woody Creek, Colorado,
I fell asleep reading Measure for Measure,
Right at the part where the Duke delivers
His Old Testament decision of haste
Paying for haste, and leisure answering
Leisure, like quitting like, and (wait for it)
Measure for measure. I saw it performed
Once, in Stratford; I was maybe twenty.
I only remembered the "measure still
For measure" part, until now. It stuck
With me. But the rest of it was wiped clean
From my memory; all of Stratford, too.
Still, the way the actor leaned on that half
Line, "measure still for measure," as though it
Were the measure of his self, measure still
For measure, all these years, I remembered
Being the heart of the play, its great gist;
But I forgot it was a death sentence.
Whether Angelo deserved such a fate,
Or Isabella's ability to
Rise above the mire doesn't matter:
Death, not beauty, woke me.
My neck aches.
All of Shakespeare feels like lead on my chest,
Not for death, let's face it, death awaits us,
Usually with less prescient language,
But death measures us with a noun's contempt
For our imagination, being death
But not dying, making do, like when I
Turn from the Bard, look outside and behold
A herd of a hundred elk, surviving
The snow as they know how—being elk.
An hour ago they were in the hills,
But now they graze a mere five feet away,
Their world othered by these austere windows;
The massive seven-pointer, chin held high
To prevent his thick neck from crashing down,
Hoofs the snow and starts towards me, but then turns
To compass the valley between his horns.
 
BOYS
We'd cut school like knives through butter, the three
Of us—Peter, Stephen and I—to play
Just about all the music we knew,
Which meant that from nine in the morning till
Steve's parents, the ever-patient Murtaughs,
Would get home from work, I played guitar,
Peter played bass, and Steve (who'd end
Up becoming a guitarist by trade
When we went separate ways, to separate
Schools, in separate states) Steve at this point
Played the drums. We dreamed of power trios
And powered our way through song after song,
Including ones Steve and I wrote­­—like
"Hey, Regina" and the lamentably-
Titled "String Her Up." Sometimes we tried out
Some Yes, a long "Hey Joe," the stereo phaser
Was my signature sound, and I'd bend in
And out of notes, imply arpeggios
Only to solo over them, tapped, frowned
Through anything in a major key, felt
My way home on Steve's map of snares, Pete's rope.
We'd play an entire Zeppelin album,
Usually the first or second, then stray
By chance into the longer, later songs
Like bees that float down and drown in a pool.
We'd break for lunch and then get back at it
As though we had a gig to get ready for,
Or a demo to cut, the cassette deck
Rolling its eyes as it whirred round and round.
Peter, as is the nature of bassists,
Held the tunes together and kept things light.
Years later, I assumed he was dead.
My telecaster glares at me at night now
From inside the hard case by my bed—
And the calluses on my fingertips
Have long since softened. The six-minute solos
At some point became poems it took two months
Minimum to make seem seamless. Steve
In the meantime thrived in the Triangle,
Became Stevie, married Emily; Pete
I know less about. He posts on Facebook
Cheerfully about the Light, the Great Light
That glows in all of us, sends the occasional
White dove in the occasional shared shot,
A sun resting on a cloud like a pearl
In its mooted grey shell. Nostalgia courts
Me. I'm nearing forty, we were boys—
And I should let us be. But nostalgia
Spreads quickly through the ashes of our youth,
Making ferned fires out of blue beliefs.
When the dark would come, we'd show each other
Our blisters, the painful white whorls peeling,
Our red palms upwards, outstretched and unread.
—from Heaven
Download Assets
Book Covers
---
Artist Photos