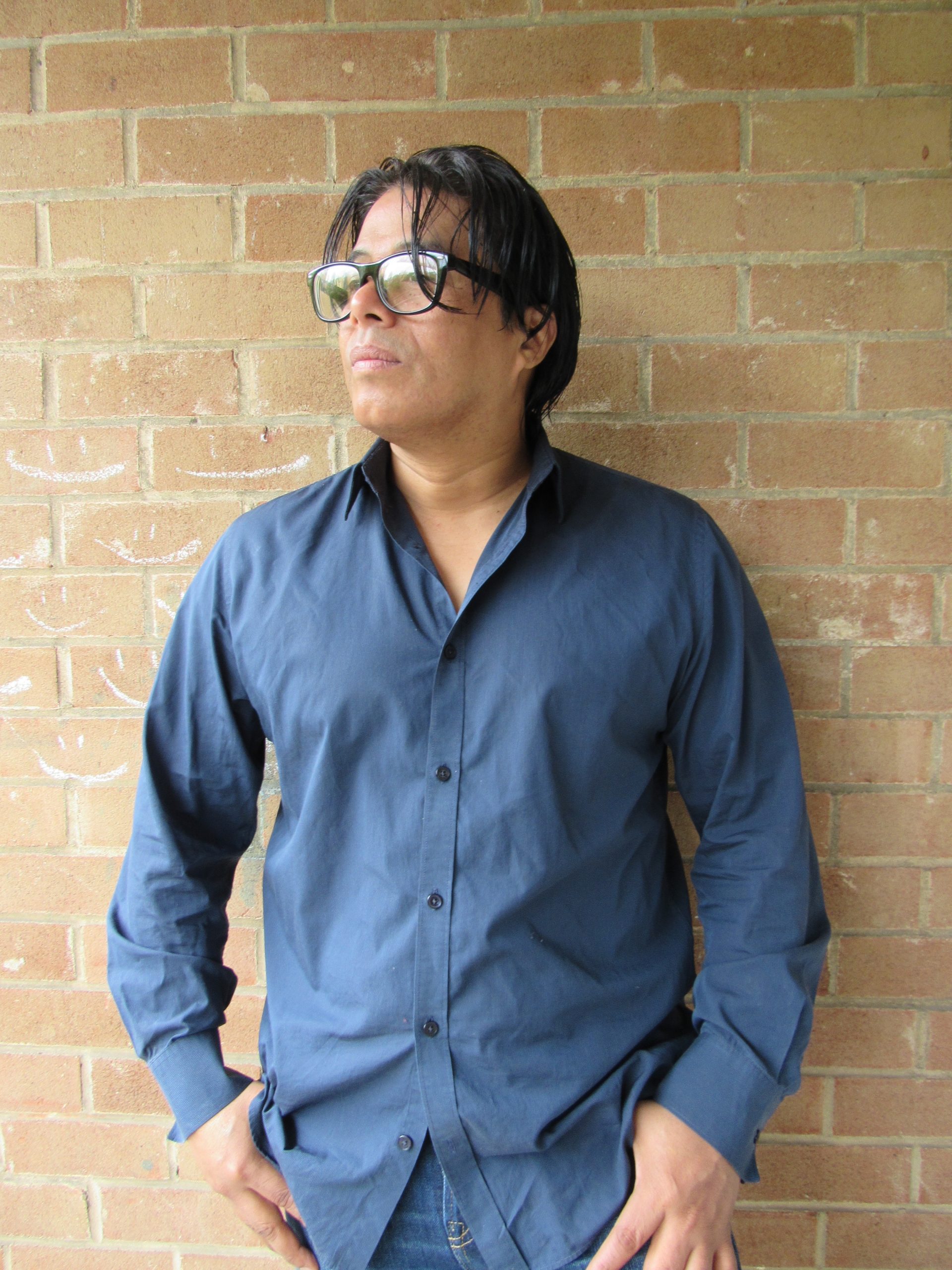 Ernesto Quiñonez
Acclaimed Novelist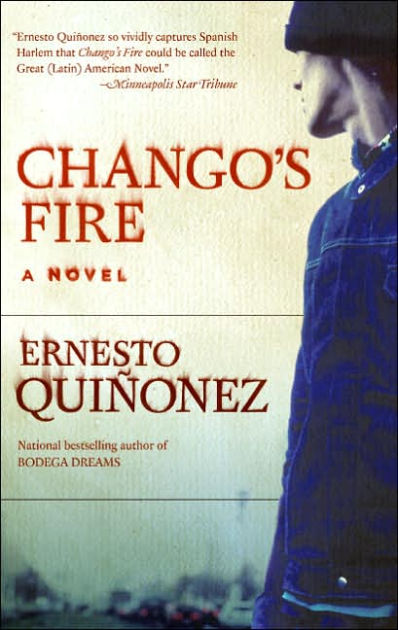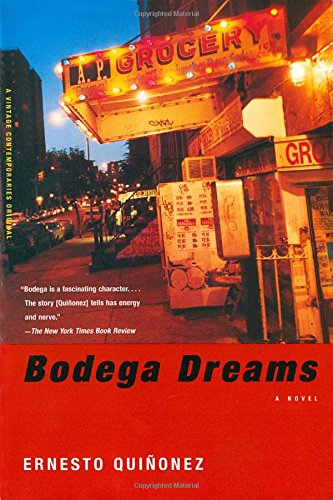 Readings &
Lecture Topics
An Evening with Ernesto Quiñonez
Biography
"[Quiñonez's] ideas for using fiction to galvanize the city into confronting poverty are invigorating. . . . Blend[s] street-smart dialogue, culturally relevant prose, and progressive politics into a noir thriller with literary merit." —Time Out New York
"You can't help but succumb to Quiñonez's funny, rapid-fire prose and his uncanny gift for dialect. The author's dead-on renderings of verbal tics and rhythms fit seamlessly into his depiction of the vibrant culture of East Harlem." —Amazon Book Reviews
Ernesto Quiñonez is an acclaimed novelist, essayist, screenplay writer, and oral storyteller for the Moth. He was raised in Spanish Harlem, New York City, by a communist father from Ecuador and a Jehovah's Witness mother. He is a product of public education from kindergarten to his Masters at the City College of New York where he studied under Walter Mosley. He is a Sundance Writer's Lab fellow and last appeared in the "Blackout" episode of PBS American Experience. He is currently an associate professor at Cornell University's MFA program.
The New York Times claimed his debut novel, Bodega Dreams (Random House), a "New Immigrant Classic", which has since gone on to become a landmark in contemporary literature and is required reading in many high schools and colleges around the country. His second novel, Chango's Fire (HarperCollins) was also well received, the Washington Post declared, "it succeeds in its rich characterizations of the people of the Barrio. Quiñonez ably illuminates the sordid politics of gentrification and the unexpected places new immigrants turn to for social and spiritual support." His essays have appeard in The New York Times, Esquire, Newsweek, El Pais, Latina Magazine and elsewhere.
In an interview during his acceptance of a Latin Trendsetter Award, Ernesto Quinonez said, "Yes, the cards were stacked against me but I never got stuck in victimization. I had a vision, and though "The Man" is real and is out there to throw road blocks at you because you are poor and Latino, that never took away my focus and drive in accomplishing what I was after. In today's world being Latino—to me—means Representing. Letting others see that putting aside hate, resentment, defeat and all those qualities that make victims, and instead embracing hard work and patience we will achieve. We can aspire to the highest levels. Poverty is violence. Growing up in New York City during the 70s and 80s was tough. These were the years of no heat, no hot water, rats, crime and arson. But with good parenting, a love for all mediums of art, and a bit of luck I did ok. Today, I try to keep a modest and humble attitude, while continuing to help my students and anyone else in whichever way I can. There is no better example than one's own life, and if some young gun from some low income neighborhood sees that a kid from El Barrio is now a writer and an Ivy League professor, he/she might say, 'If that dork did it, I can do it, too, and I can do it better.' You go, man. Pa'lante, siempre pa'lante"
Short Bio
Ernesto Quiñonez is author of Chango's Fire and Bodega Dreams. His work received the Barnes & Noble Discover Great New Writers designation, the Borders Bookstore Original New Voice selection, and was declared a "Notable Book of the Year" by The New York Times and the Los Angeles Times. Quiñonez currently teaches at Cornell University.
Videos
Publications
Taina
2019
"Latin American magical realism leaps over any borders and ends up in the barrio of Spanish Harlem. A love story, coming-of-age story, a mystery, a whodunit story, and ultimately a story of true love in the broadest sense." —Julia Álvarez, author of In the Time of the Butterflies
When Julio, a teenager living in Spanish Harlem, hears that Taina, a pregnant fifteen-year-old from his high school claims to be a virgin, he decides to believe her. Julio has a history of strange visions and his blind and unrequited love for Taina will unleash a whirlpool of emotions that will bring him to question his hard-working Puerto Rican mother and his communist Ecuadorian father, his beliefs and even the building blocks of modern science (after seeing the conception of Taina's baby as a revolution in nature). After meeting Taína's uncle, "El Vejigante", an ex-con with a dark past, he accepts his proposal to support her during her pregnancy and becomes entangled in a web of crime that, while taking him closer to Taína, ultimately reveals a family secret that will not leave him unscathed.
Chango's Fire
2004
"Quiñonez's ingeniously detailed revelations of how people cheat and improvise, to survive in an impoverished and dangerous racist environment. This is an author who knows his material." – Kirkus Reviews
In New York City's Spanish Harlem, Julio and Maritza are each searching for a path that will give their lives meaning, even if it's shadowed by controversy. Julio is an arsonist for hire, pocketing thousands of dollars from investors eager to capitalize on more expensive real estate. But when he has reason to stop setting his neighborhood ablaze and vows to change his ways, Julio's employers threaten his life — and the lives of those close to him. Maritza, meanwhile, has become the pastor of a progressive Pentecostal church — the perfect cover for the scam she's running. For the right price, she'll make anyone an American citizen.
With a cast of characters as colorful as the city itself, Ernesto Quiñonez brings to life a landscape we can all recognize.
Bodega Dreams
2000
"A stark evocation of life in the projects of El Barrio… Bodega is a fascinating character. The story [Quiñonez] tells has energy and nerve." – The New York Times
In a stunning narrative combining the gritty rhythms of Junot Diaz with the noir genius of Walter Mosley, Bodega Dreams pulls us into Spanish Harlem, where the word is out: Willie Bodega is king. Need college tuition for your daughter? Start-up funds for your fruit stand? Bodega can help. He gives everyone a leg up, in exchange only for loyalty—and a steady income from the drugs he pushes.
Lyrical, inspired, and darkly funny, this powerful debut novel brilliantly evokes the trial of Chino, a smart, promising young man to whom Bodega turns for a favor. Chino is drawn to Bodega's street-smart idealism, but soon finds himself over his head, navigating an underworld of switchblade tempers, turncoat morality, and murder.
Articles & Audio
Selected Writings
• The Fires Last Time –The New York Times
• The Diaper Caper and the Small-Dog Scam –The New York Times
CHANGO'S FIRE (an excerpt)
Chapter One
Complaint #1
The house I'm about to set on fire stands alone on a hill.
In this Westchester darkness, it resembles a lonely house Hopper might paint. A driveway wide enough for a truck. A lawn with trees and wide-open space you can picture Kennedy kids playing touch football – their smiles perfect, the knees of their khakis stained with grass. No ocean though, but a wooden porch does wrap itself around the house as if hugging it. Large windows and spacious bedrooms, an American house new immigrants dream of. The type of house America promises can be yours if you work hard, save your pennies and salute the flag.
I open the screen door, punch in the alarm code and I'm in. It's my house, really. The owner doesn't want it. It's my house for these precious few minutes. I can indulge myself in snooping through someone else's life. Walk through wooden floors that I hope to inhabit someday.
When I was first hired, I used to enter these houses with my tin gallons filled with kerosene and quickly set to work at wetting the beds, couches and curtains. Light it all up with a flick of a match and quickly take off. Now I look around, wondering why, besides the money, does this person want his house taken out? I pace around. I pick up pictures, stare at the loved ones. I see childhood secrets that were never known to me, secrets of horses and country homes, of summer vacations. I open drawers. Sift through clothes. Read the spines of books and try to find clues about this person's life. Once I burned a house where an entire set of cheerleader outfits sat in an attic closet, nicely folded. Was his wife the coach? Did he kill these girls? Who knows?
I walk around. This house is beautiful but the furniture is outdated, the lamps, doors and closets have old, yellow glows. In the living room, there's a television with knobs, a stereo with a turntable. Nailed to the wall is a black rotary telephone that hangs like an extinct breed. In the kitchen, there is not so much as a toaster. The wooden chairs in the dining room are chipped, and the walls are crowded with portraits of Catholic saints, of fruits and landscapes. But it is the faded sunflower curtains and dead plants by the windows that pretty much indicates an old woman lived here. Now that she's been put away, or is dead, this house seems to be used only as storage space, like a huge empty room where broken toys or unused objects from a previous life or a failed marriage sit lifeless. There's sadness in this house. It feels like its children deserted it many years ago and not so much as even cared to look back. Not a single tear. All around, everything carries such sorrow. A darkness attaches itself to the walls, as if no light had ever shone, even when tiny feet ran around these floors. There's a sense of neglected space in these halls. I'm stepping on unwanted family history. Nothing in this house has been deemed worthy to be saved or treasured. Everything has been condemned to be erased by fire.
But I can't really say for sure what happened here years ago that has made this house so bleak. But bleak it is. And now that the last of the old folks are gone, their grown children will light a match to unwanted memories. The house gets lit, the neighborhood stays the same color, and the property gets rebuilt with funneled insurance money.
Just as well. It's not my house, nor my memories. Even less, it's not my place to ask.
I don't ask.
I never ask.
Download Assets
Book Covers
---
Artist Photos