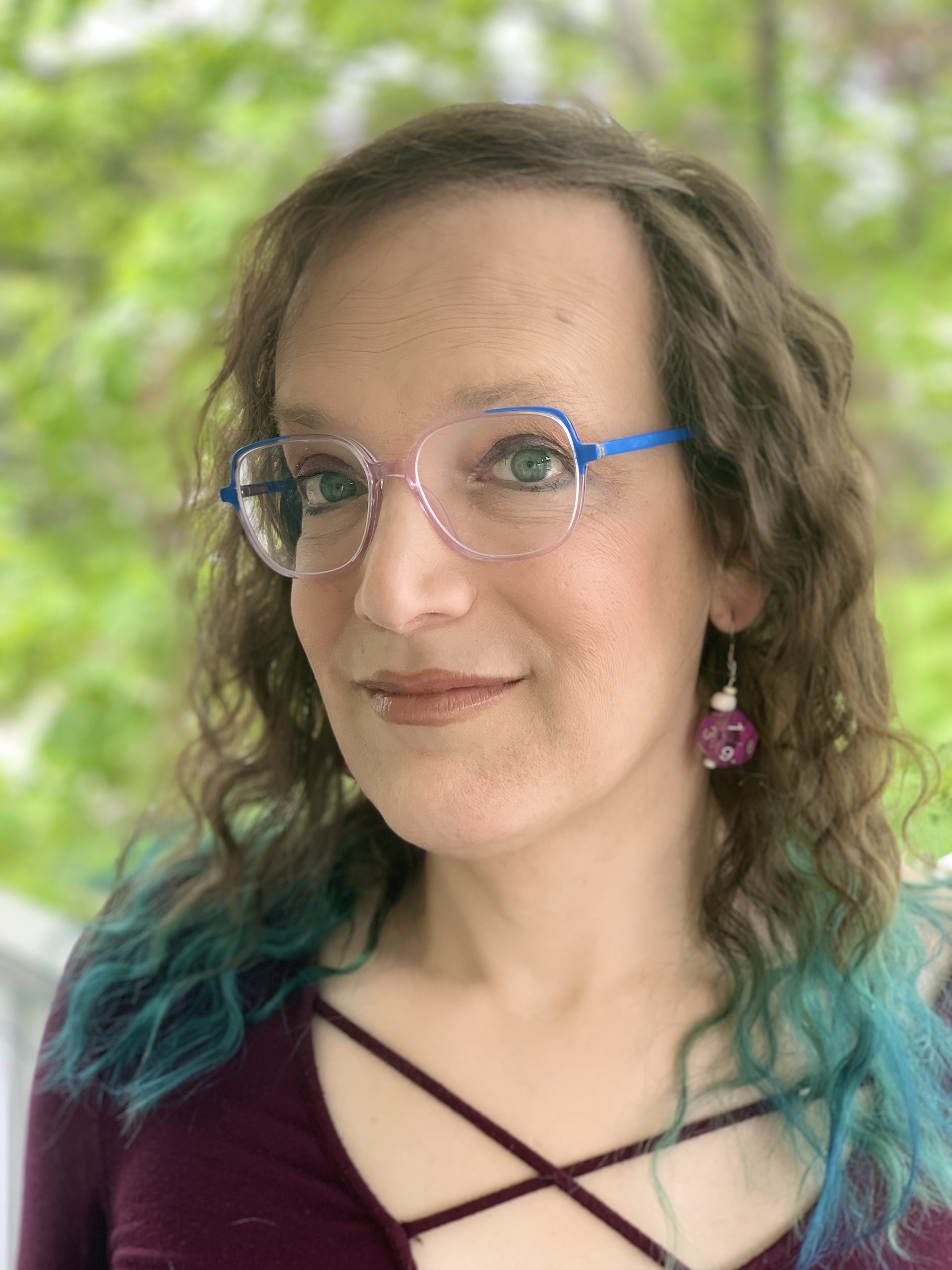 Stephanie Burt
Poet, Essayist, Critic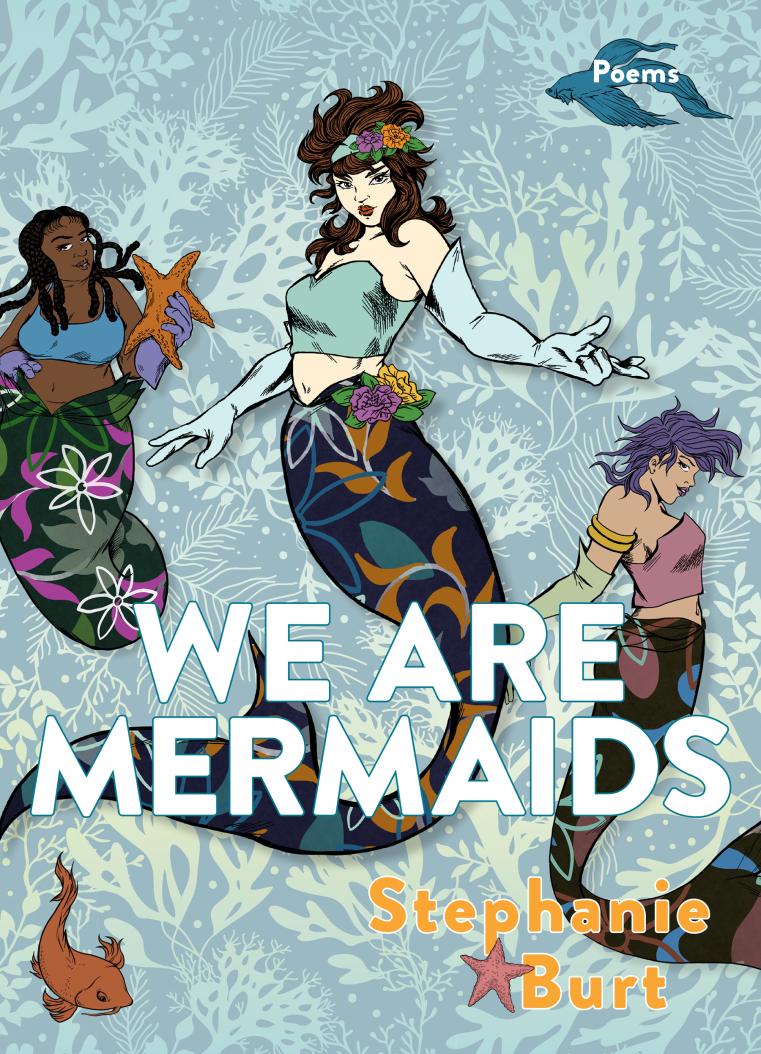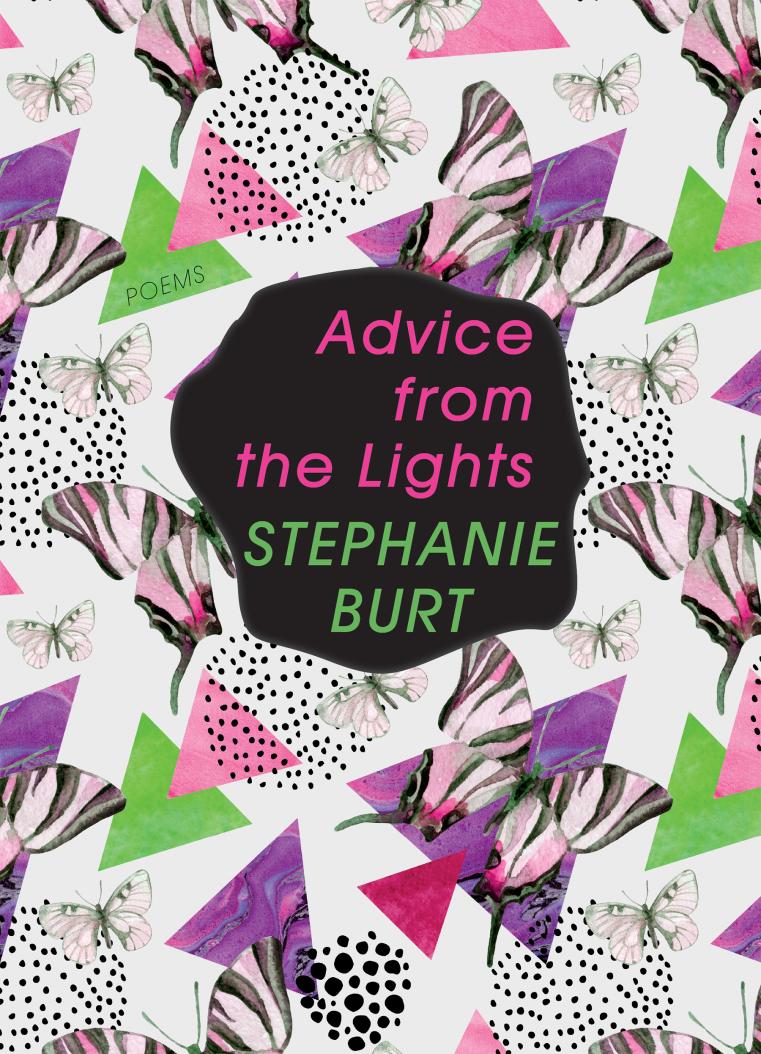 Readings &
Lecture Topics
Beyond Dungeons and Dragons
Schools for Mutants
Nations X
How to Write a Book About How to Read Poems
Poetry and New Media
What Is Trans Lit?
Poetry and, as, and Versus Song
An Evening with Stephanie Burt
Biography
"Burt is one of the leading poet-critics of her own emerging generation, turning out an astonishing amount of terrific review-based criticism." —Publishers Weekly
Stephanie Burt is a poet, literary critic, and professor with nine published books, including two critical books on poetry and three poetry collections. Her essay collection Close Calls with Nonsense (Graywolf Press, 2009) was a finalist for the National Book Critics Circle Award. Her most recent poetry collection is We Are Mermaids (Graywolf, 2022). Her other works include Advice from the Lights: Poems (Graywolf, 2017); Don't Read Poetry (Basic Books, 2019); The Poem is You: 60 Contemporary American Poems and How to Read Them (Harvard UP, 2016); Belmont (2013); The Art of the Sonnet (Harvard University Press, 2010); Something Understood: Essays and Poetry for Helen Vendler (University of Virginia Press, 2009); The Forms of Youth: Adolescence and 20th Century Poetry (Columbia University Press, 2007); Parallel Play: Poems (Graywolf, 2006); Randall Jarrell on W. H. Auden (University Press, 2005); Randall Jarrell and His Age (Columbia University Press, 2002); and Popular Music (Center for Literary Publishing, 1999).
Burt grew up around Washington, DC, and received an A.B. from Harvard in 1994 and a Ph.D. in English from Yale in 2000. She taught at Macalester College for several years before becoming a professor of English at Harvard University.
The New York Times called Burt "one of the most influential poetry critics of her generation." The recipient of a 2016 Guggenheim Fellowship, her writing has appeared in the New York Times Book Review, the London Review of Books, the Times Literary Supplement, the Believer, and the Boston Review.
DESCRIPTIONS OF A FEW ACTIVE LECTURES

Beyond Dungeons and Dragons
A talk about tabletop role-playing games: what makes these games (the most famous is Dungeons and Dragons, but you can do a LOT of other things with them) worthwhile, significant, creative, useful in teaching, ultimately their own form of art, with their own communities, creative accomplishments, and community norms? (The podcast is Team-Up Moves. Give it a listen!)
Schools for Mutants
X-Men stories are also, sometimes, stories about children and teenagers, students and teachers, and the educational institutions that serve– or fail to serve– kids with special gifts and special needs. What do these stories tell us about real and fictional gifted and talented kids, and about the history of special education and disability education, and about the relationship among these categories, in real schools and school systems and in popular storytelling? What if the X-Men could show us how gifted education and special (needs) education are sijmilar, or The Same, and ask when and why special kids need special schools?
Nations X
X-Men comics famously offer allegories for minority groups but they also consider nationalism and state formation: when does a group want, or need, or create, or defend, or give up, its own territory, with diplomats and a capital and an attempted monopoly on the use of force? This lecture (part of a book on the X-Men) looks at stories in which Marvel's mutants attempt to create or re-create their own nation, with cross-cultural parallels (apparently deliberate on the writers' part) to Israel-Palestine, to North American Native nations, to 19th century Romantic nationalisms in Ireland, Poland and elsewhere, and to the metaphorical "nations" formed by queer, trans, and disabled activists.
Short Bio
Stephanie Burt is a poet, literary critic, and professor with nine published books, including two critical books on poetry and three poetry collections. Her essay collection Close Calls with Nonsense was a finalist for the National Book Critics Circle Award. Her other works include We Are Mermaids; Advice from the Lights; The Poem is You: 60 Contemporary American Poems and How to Read Them; The Art of the Sonnet; Something Understood: Essays and Poetry for Helen Vendler; The Forms of Youth: Adolescence and 20th Century Poetry; Parallel Play: Poems; Randall Jarrell on W. H. Auden; and Randall Jarrell and His Age. Her writing has appeared in the New York Times Book Review, the London Review of Books, the Times Literary Supplement, The Believer, and the Boston Review.
Videos
Publications
We Are Mermaids
Poetry, 2022
Stephanie Burt's poems in We Are Mermaids are never just one thing. Instead, they revel in their multiplicity, their interconnectedness, their secret powers to become much more than they at first seem. In these poems, punctuation marks make arguments for their utility and their rights to exist. Frozen isn't simply another Disney animated musical but "the Most Trans Movie Ever." Mermaids, werewolves, and superheroes don't just fret over divided natures and secret identities, but celebrate their wholeness, their unique abilities, and their erotic potential. Flowers in this collection bloom into exactly what they are meant to be―revealing themselves, like bleeding hearts, beyond their given names. With humor and insight, Burt's poems have always cherished and examined the things of this world, both real and imagined objects of fascination and desire. In this resplendent new collection, her observation and care flourish into her most fulfilled book yet. These poems shake off indecisiveness and doubt to reach joys through romance and family, through nature (urban and otherwise), and through imaginative community. We Are Mermaids is a trans book, a fangirl book, a book about coming together. It's also Burt's best book.
Don't Read Poetry
Nonfiction, 2019
In Don't Read Poetry, award-winning poet and literary critic Stephanie Burt offers an accessible introduction to the seemingly daunting task of reading, understanding, and appreciating poetry. Burt dispels preconceptions about poetry and explains how poems speak to one another–and how they can speak to our lives. She shows readers how to find more poems once they have some poems they like, and how to connect the poetry of the past to the poetry of the present. Burt moves seamlessly from Shakespeare and other classics to the contemporary poetry circulated on Tumblr and Twitter. She challenges the assumptions that many of us make about "poetry," whether we think we like it or think we don't, in order to help us cherish–and distinguish among–individual poems. A masterful guide to a sometimes confounding genre, Don't Read Poetry will instruct and delight ingénues and cognoscenti alike.
Advice from the Lights
Poetry, 2017
Advice from the Lights is a brilliant and candid exploration of gender and identity and a series of looks at a formative past. It's part nostalgia, part confusion, and part an ongoing wondering: How do any of us achieve adulthood? And why would we want to, if we had the choice? This collection is woven from and interrupted by extraordinary sequences, including Stephanie poems about Stephen's female self; poems on particular years of the poet's early life, each with its own memories, desires, insecurities, and pop songs; and versions of poems by the Greek poet Callimachus, whose present-day incarnation worries (who doesn't?) about mortality, the favor of the gods, and the career of Taylor Swift. The collection also includes poems on politics, location, and parenthood. Taken all together, this is Stephanie Burt's most personal and most accomplished collection, an essential work that asks who we are, how we become ourselves, and why we make art.
Belmont
Poetry, 2013
In Belmont, Stephanie Burt maps out the joys and the limits of the life she has chosen, the life that chose her, examining and reimagining parenthood, marriage, adulthood, and suburbia alongside a brace of wild or pretty alternatives: the impossible life of a girl raised by cats; the disappointed lives of would-be rock stars; and the real life to which she returns, with her family, in the town that gives the book its name, driving home in an ode-worthy silver Subaru. Can a life be invented the way a poem can? What does it mean for a precocious child or a responsible grown-up to depict the world we want? With wit, beauty, tenderness, and virtuosity, these poems define the precarious end of extended adolescence, and then ask what stands beyond.
Close Calls with Nonsense
Criticism, 2009
"For newcomers, it will be a guidebook; for experienced readers, Burt offers what may be the first concentrated statement explaining how and why we, consumers and writers of contemporary poetry, read." —Time Out New York
Stephanie Burt's Close Calls with Nonsense provokes readers into the elliptical worlds of Rae Armantrout, Paul Muldoon, C. D. Wright, and other contemporary poets whose complexities make them challenging, original, and, finally, readable. Burt's intelligence and enthusiasm introduce both tentative and longtime poetry readers to the rewards of reading new poetry.
Parallel Play
Poetry, 2006
"Stephanie Burt has found a courage I'd never imagined until I read these poems. It is the courage to expound the consolations of Terror, to declare that we are the Ancients of ourselves, already more accustomed than we know to life in the ruins. With Parallel Play, Burt becomes the Cavafy of these former United States. It will be a privilege to await the barbarians in her good company." —Donald Revell
Consult any childhood development guide and you'll run across the term "parallel play": when children under two are placed together, they'll play separately but won't interact. Stephanie Burt's second collection of poems describes lovers, friends, travelers, and revelers attempting lives dependent on each other but still pulled inevitably into preoccupations of their own self-awareness. In precisely crafted poems rife with humor and insight, Burt looks for answers in her own life and among her coterie of characters and venues—from the rock clubs of New York City to the basketball courts of the WNBA, from the canvases of Kline and Richter to the canvassers in a hard-fought election. Parallel Play confirms Stephanie Burt as one of America's most exciting new voices.
The Poem is You: 60 Contemporary American Poems and How to Read Them
Essays, 2016
Contemporary American poetry has plenty to offer new readers, and plenty more for those who already follow it. Yet its difficulty—and sheer variety—leaves many readers puzzled or overwhelmed. The critic, scholar, and poet Stephanie Burt sets out to help. Beginning in the early 1980s, where critical consensus ends, Burt canvasses American poetry of the past four decades, from the headline-making urgency of Claudia Rankine's Citizen to the stark pathos of Louise Glück, the limitless energy of Juan Felipe Herrera, and the erotic provocations of D. A. Powell.
The Poem Is You: Sixty Contemporary American Poems and How to Read Them is a guide to the diverse magnificences of American poetry today. It presents a wide range of poems selected by Burt for this volume, each accompanied by an original essay explaining how a given poem works, why it matters, and how the poem speaks to other parts of art and culture. Included here are some classroom classics (by Ashbery, Komunyakaa, Hass), less famous poems by very famous poets (Glück, Kay Ryan), and poems by prizewinning poets near the start of their careers (such as Brandon Som), and by others who are not—or not yet—well known.
The Poem Is You will appeal to poets, teachers, and students, but it is intended especially for readers who want to learn more about contemporary American poetry but who have not known where or how to start. It describes what American poets have fashioned for one another, and what they can give us today.
Articles & Audio
Selected Writings
• Read "Wildflower Meadow, Medawisla" – The Guardian
CLOSE CALLS WITH NONSENSE
How to Read, and Perhaps Enjoy, Very New Poetry (excerpt)
Invited to offer a "defense of poetry," Randall Jarrell complained fifty years ago that poetry doesn't need to be defended, it needs to be read. Since then, fewer and fewer Americans (at least in proportional terms) have read it. When successful young poets compare themselves to their friends who haven't yet published a book, they may feel lucky; when they compare themselves to Jonathan Safran Foer or Zadie Smith or- but pick your own Best New Novelist- even the most-celebrated serious young poet can find it hard to know she exists.
This essay will not, exactly, tackle that problem; it will, instead, tackle one of its sources, by helping you enjoy those young poets' books. I write here for people who want to read more new poetry but somehow never get around to it; for people who enjoy Seamus Heaney or Elizabeth Bishop, and want to know what next; for people who enjoy John Ashbery or Anne Carson, but aren't sure why; and, especially, for people who read the half-column poems in glossy magazines and ask, "Is that all there is?"

MOSCOW FOR TEENS
Our borrowed kitten, black and white like ice,
Chases full bottles of aspirin and makes no sound.
Summer is hard to see through: slags of dust
Deform the coppery air. Orioles in the elms…
St. Michael roams the curbs and perezhods,
Handing out his weapons of bruised fruit;
Here pushcarts vend fresh water, sausages,
Blackcurrants, figs my uncle refuses to touch.
Below the university, every evening,
The etiolated business districts shine:
A scowling boy splays over the high railing
Where no one wants to watch. Late that same night
We see the lit omes in the brief dark, but read instead
About the great comedian Behemoth,
The black cat from The Master and Margarita,
Whose toothy swagger cuts the concrete sky.
—from Parallel Play
Download Assets
Book Covers
---
Artist Photos