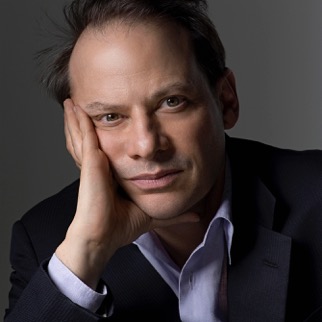 Adam Gopnik
International Bestselling Author
Famed New Yorker Staff Writer
Commentator, Lecturer, Storyteller
National Magazine Award Winner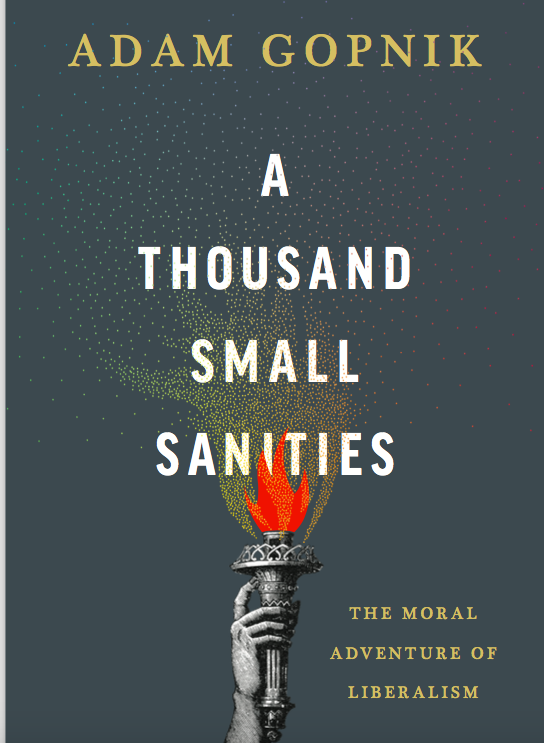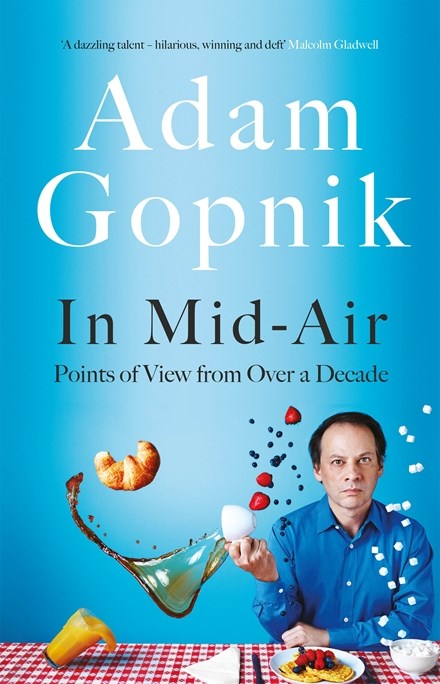 Readings &
Lecture Topics
The Moral Adventures of Liberalism
A Thousand Small Sanities: In Defense of Liberalism
The Mystery of Mastery
The Humanities as the Foundation of the Sciences
Rituals of Taste: The Role of Food in Literature
The Art & Craft of Storytelling
A Moth Storytelling Evening with Adam Gopnik
Biography
"Adam Gopnik is one of the greatest thinkers and wordsmiths of our age." —Krista Tippett 
"Gopnik's performances sparkle with buoyant humanity, philosophical ruminations, strikingly memorable images. He has a simpatico relationship with the audience, who connect immediately with the clever humor and heart-felt cadences strung together by this poetic and marvelous craftsman. His ninety minute show is just smashing." —TheaterPizazz
"A dazzling talent—hilarious, winning and deft." —Malcolm Gladwell
Adam Gopnik, legendary and beloved writer for the New Yorker, has—in his three decades with the magazine—written fiction, humor, memoirs, critical essays, and reported pieces from at home and abroad. He was the magazine's art critic from 1987 to 1995, and the Paris correspondent from 1995 to 2000. Gopnik has received three National Magazine awards for essays and for criticism, the George Polk Award for Magazine Reporting, and the Canadian National Magazine Award Gold Medal for arts writing. In March of 2013, he was awarded the medal of Chevalier of the Order of Arts and Letters.
An international bestselling author, his newest book is A Thousand Small Sanities: The Moral Adventures of Liberalism (May, 2019). Written as a long letter to his 18-year-old daughter who was badly shaken by the election of 2016 Gopnik offers a stirring defense of liberalism against the dogmatisms of our time and expounds on why liberal humanism is wise, good and permanent. A Thousand Small Sanities is a manifesto rooted in the lives of people who invented and extended the liberal tradition. He shows us why liberalism is one of the great moral adventures in human history—and why, in an age of autocracy, our lives may depend on its continuation. Praising the book, Krista Tippett, host of On Being, writes: "Adam Gopnik is one of the greatest thinkers and wordsmiths of our age, and this book may be his most masterful, meaningful, and enjoyable yet. He turns his sweeping intellectual imagination into a conversation with a cross-partisan American longing for a renewal of common life that scarcely knows how to name itself. In an age in which we've connected ourselves with scale but without quality, and fractured communal cohesion in part by forgetting our shared liberal inheritance, this book is essential, redemptive reading."
Adam's numerous books include: In Mid-Air, Points of View from Over a Decade (2018), a collection of witty, illuminating essays on life, art, and family; At The Strangers' Gate: Arrivals in New York (2017), a memoir that captures the romance of New York City in the 1980s; The Table Comes First: Family, France, and the Meaning of Food (2012), a beguiling tour of the morals and manners of our present food mania, in search of eating's deeper truths; Winter: Five Windows on the Season (2011), the 50th anniversary Massey Lecture Gopnik delivered for the CBC, broadcast throughout Canada; Angels And Ages: A Short Book About Lincoln, Darwin And Modern Life (2009), a national bestseller which the Telegraph in London called "the essay every essayist would like to have written."; Through The Children's Gate: A Home in New York (2007), a portrait of an altered New York, how life moves forward after tragedy, and about raising two children in the shadow of many kinds of sadness; and Paris To The Moon (2000), hailed by the New York Times as "the finest book on France in recent years."
Adam has written two children's adventure books: The King's Window (2005), called by Journal of Fantasy & Science Fiction, "a spectacularly fine children's novel…children's literature of the highest order, which means literature of the highest order." and The Steps Across the Water (2010), which chronicles the adventures of a young girl, Rose, in U Nork.
Scintillating and brilliant, known for his wit and erudition, Adam is an sought after lecturer on many topics, and will tailor his talk to meet the needs of his audience. At ease on the stage, speaking with humor, eloquence, and insight, he shares delightful stories and illuminates—with his singular keen observation—striking insights of modern life and culture, and what it takes to be a citizen of the world in this time. In 2011, he delivered the prestigious Canadian Broadcasting Corporation's Massey Lectures. In addition to the Massey series, his more formal and extended lectures have included the New York Public Library/Oxford University Press lectures in New York; the Phillips Lecture in Washington and the Whitney Lecture in New York, and the Shapiro Lectures at Boston's Museum of Fine Arts. In 2006, he also hosted and presented an hour-long film about New York, Lighting Up New York, for the BBC in London.
A consummate, funny, and vibrant storyteller, Adam performs his one man show "The Gates" based on 'comic-personal' material developed with The Moth. A frequent participant The Moth's storytelling evenings, he has spoken on a number of subjects, ranging from marital arguments to keeping up with the latest teen vocabulary. With every story, he fully engages his audience, showing us who we are, especially through our relation to family and place.
He is also engaged in many musical projects, working both as a lyricist and libretto writer. His first musical, The Most Beautiful Room In New York, written in collaboration with the composer David Shire, opened May 2017 at the Long Wharf Theater in New Haven.
Gopnik's work has been anthologized many times, in Best American Essays, Best American Travel Writing, Best American Sports Writing, Best American Food Writing, and Best American Spiritual Writing. He still often writes from Paris for the New Yorker, has edited the anthology Americans In Paris for the Library of America, and has written a number of introductions to new editions of works by Maupassant, Balzac, Proust, Victor Hugo and Alain-Fournier. In January of 2021, he was named a chevalier of the Legion D'Honneur, France's highest civilian and military award, by President Emmanuel Macron.
Adam Gopnik was born in Philadelphia and raised in Montreal. He received his BA. in Art History from McGill University, before completing his graduate work at the Institute of Fine Arts, New York University. He lives in New York with his wife, filmmaker Martha Parker, and their two children, Luke Auden and Olivia Esme Claire.
Visit Author Website
Videos
Publications
Articles & Audio
Selected Writings
• Despite Everything, The Pleasures of Standing in Line to Vote – The New Yorker
• Wine, War, Donald Trump, and Emmanuel Macron – The New Yorker
• The Las Vegas Massacre Report and the Rise of Second Amendment Nihilism – The New Yorker
Excerpt from Paris to the Moon
Not long after we moved to Paris, in the fall of 1995, my wife, Martha, and I saw, in the window of a shop on the rue Saint-Sulpice, a nineteenth-century engraving, done in the manner, though I'm now inclined to think not from the hand, of Daumier. It shows a train on its way from the Right Bank of Paris to the moon. The train has a steam locomotive and six cars, and it is chugging up a pretty steep track. The track is supported on two high, slender spires that seem to be anchored somewhere in the Fifth Arrondissement (you can see the Panthéon in silhouette nearby), and then the track just goes right up and touches the full moon up in the clouds. I suppose the two pillars are stronger than they look. The train is departing at twilight–presumably it's an overnight trip–and among the crowd on the ground below, only a couple of top-hatted bourgeois watch the lunar express go on its way with any interest, much less wonder. Everybody else in the crowd of thirteen or so people on the platform, mostly moms and dads and kids, are running around and making conversation and comforting children and buying tickets for the next trip and doing all the things people still do on station platforms in Paris. The device on the ticket window, like the title of the cartoon, reads: "A Railroad: From Paris to the Moon."
The cartoon is, in part, a satire on the stock market of the time and on railway share manipulations. ("Industry," the caption begins, "knows no more obstacles.") But the image cast its spell on us, at least, because it seemed to represent two notions, or romances, that had made us want to leave New York and come to Paris in the first place. One was the old nineteenth-century vision of Paris as the naturally modern place, the place where the future was going to happen as surely as it would happen in New York. If a train were going to run to the moon, that train would originate from the Gare du Nord, with Parisian kids getting worn out while they waited.
But the image represented another, more intense association, and that is the idea that there is, for some Americans anyway, a direct path between the sublunary city and a celestial state. Americans, Henry James wrote, "are too apt to think that Paris is the celestial city," and even if we don't quite think that, some of us do think of it as the place where tickets are sold for the train to get you there. (Ben Franklin thought this, and so did Gertrude Stein, and so did Henry Miller. It's a roomy idea.) If this notion is pretty obviously unreal, and even hair-raisingly naive, it has at least the excuse of not being original. When they die, Wilde wrote, all good Americans go to Paris. Some of us have always tried to get there early and beat the crowds.
Download Assets
Book Covers
---
Artist Photos