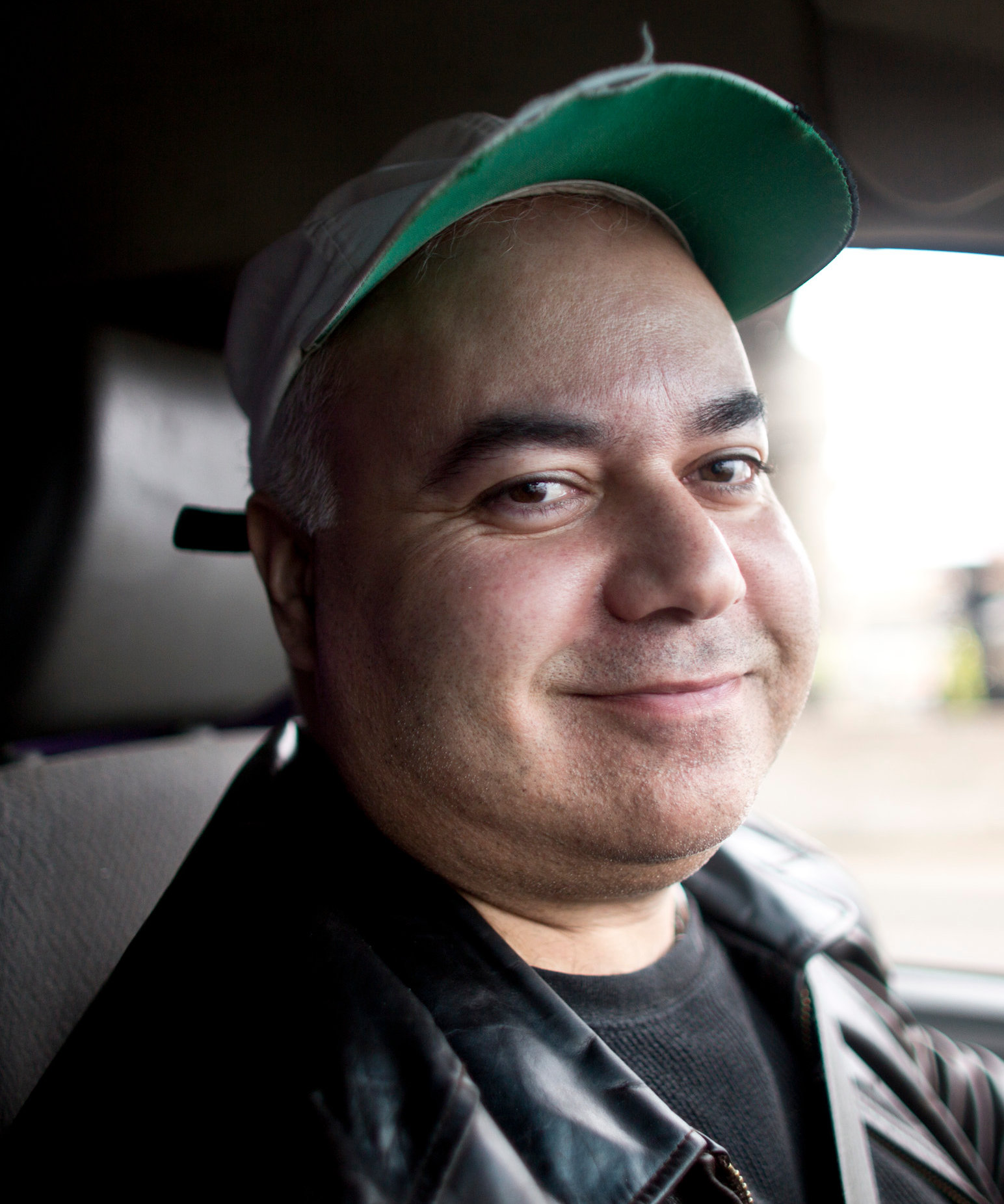 Osama Alomar
Acclaimed Syrian Author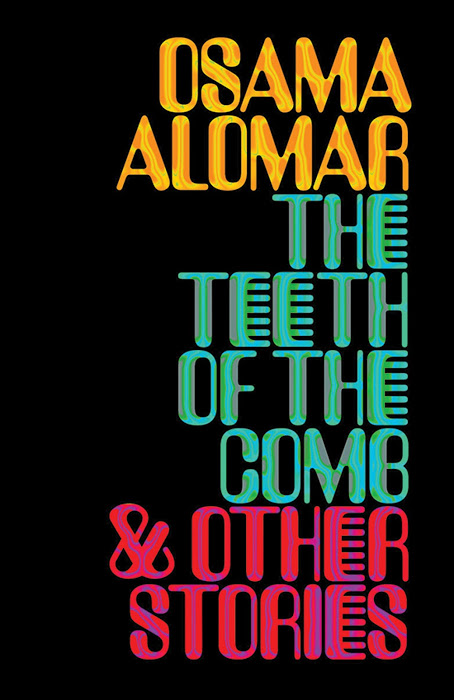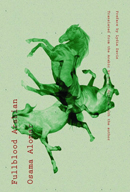 Readings &
Lecture Topics
An Evening with Osama Alomar
Biography
"With their strange wisdom, wild personification, and fatalism, these miniature parables, or prose-poems, helped give words to the absurdly frustrating and sometimes terrifying experience of life in the Assad police state in the decade leading up to the Syrian Revolution. Alomar writes from a deep-seated belief in the act of writing as capable of transcending place and time." —Lydia Davis 
"Alomar's sly moral fables and sharp political allegories are shrewd and full of intelligence." —Chicago Review of Books
"Transcending their less-than-lofty origins, Alomar's enigmatic flash fictions blur the lines between aphorism, parable, and fairy tale, often personifying household objects and animals to comment on modern politics and the human condition." –Vice Magazine
"If you laugh, it means you have immunity against hate. This is my responsibility as a writer, to keep writing about love, human rights, human dignity." –Osama Alomar
In his hometown of Damascus, Osama Alomar is one of the most highly regarded, prize-winning writers in Syria, author of four books and many journal publications. He is a prominent practitioner of, and heir to, the Arabic literary form al-qisa al-qasira jiddan ("very short story")—a form that dates back more than a millennium in the Arab world and contains elements of poetry, philosophy, folk tale, and allegory. In 2008, Alomar came to the United States to join his mother and older brother, who had emigrated in the 1990s; he has since lived in Chicago, working as a cab driver at the Horizon Taxi Cab Company. In a New York Times article, Alomar is quoted as saying, "Driving a cab is hard work and very hard psychologically, because it takes me away from writing. It is a kind of spiritual exile to go with my physical exile."
After years of literary obscurity, in 2014 Alomar's literary flame was rekindled by the excitement surrounding the publication of Fullblood Arabian, a collection of stories issued by New Directions as part of their renowned poetry series; then in 2017, New Directions released The Teeth of the Comb, Alomar's first full-length collection of stories, about which Kirkus Review wrote, "all are masterpieces of compression, presented with the generally unironic matter-of-factness of a fable that, no matter how improbable the circumstances, behaves perfectly well according to its own logic: that knife could be literal just as easily as metaphorical, considering the violence and mayhem of the world." Alomar's poetic fictions are strange, often humorously satirical allegories, where good and evil battle with indifference, avarice, and compassion alongside striking imagery and effervescent language. Lydia Davis describes them as "wasting no words…they go quickly from one moment to the next and on to the end. So they have density, but also are sort of explosive, with an aftershock, because they seem to tell one story at the same time they are telling another." Artsfuse Boston noted, "Alomar makes ample use of Middle Eastern traditions in his work. But, given its focus on hunger around the world, his stories are very much addressed to an international readership."
In English, Alomar has been published by Noon, Conjunctions.com, The Coffin Factory, The Outlet (the blog of Electric Literature), Ploughshares, Southern Review, Vice Online, Gigantic, Dissent, and The Literary Review. In Arabic, he has also published three collections of short stories: Ayuha al-insaan (O Man), Rabtat Lisaan (Tongue Tie), and Jami' al-huquq ghayr mahfuza (All Rights Not Reserved); and one volume of poetry, qaala insaan al' asir al hadith (Man Said the Modern World).  He is a regular contributor to various newspapers and journals in Syria and the Arab world, among them Tishrin, an-Nur, Spot Light, al-Halil, Adab wa Naqd, and al-Ghad.
Christian Collins, Alomar's translator, writes: "Osama and I made these translations together in difficult circumstances: most were done in the front seat of his taxi in a Chicago suburb heavy with the ache of immigration and the unimaginable pain of watching one's country implode from afar. With books and dictionaries piled on the dashboard, hoping the taxi line wouldn't advance too quickly and force us to break our concentration with another 'load,' we were able to make some part of that lost world in Damascus live again, however briefly. May the act of bringing forth this significant Syrian voice in English serve to continue this spirit of understanding and tolerance, bringing depth and nuance to a situation and a part of the world too often reduced in American eyes to a violent caricature of the truth."
Short Bio
Born in Damascus, Syria in 1968 and now living in Chicago, Osama Alomar is one of the most well-respected Arabic poets writing today, and a prominent practitioner of the Arabic al-qisa al-qasira jiddan, the "very short story." He is the author of Fullblood Arabian in English, and three collections of short stories and a volume of poetry in Arabic. Alomar's first full-length collection of stories, The Teeth of the Comb, will be published by New Directions in April 2017. His short stories have been published by Newyorker.com, Noon, Conjunctions.com, The Coffin Factory, Electric Literature, and The Literary Review. He also performs as a musician. Osama Alomar travels with his translator, Christian Collins.
Videos
Publications
The Teeth of the Comb
(2017)
Personified animals (snakes, wolves, sheep), natural things (a swamp, a lake, a rainbow, trees), mankind's creations (trucks, swords, zeroes) are all characters in The Teeth of the Comb. They aspire, they plot, they hope, they destroy, they fail, they love. These wonderful small stories animate new realities and make us see our reality anew. Reading Alomar's sly moral fables and sharp political allegories, the reader always sits up a little straighter, and a little wiser.
Full Blood Arabian
(2014)
"The range of forms within this collection is matched by the versatility with which Alomar shifts tone, subject matter, and even structure from one story to the next. While some of the tales are explicitly angry or bitter, others are ironically detached, and still others make their point with a piece of sly wit." —Lydia Davis
A prominent practitioner of the Arabic "very short story" (al-qisa al-qasira jiddan), Osama Alomar's poetic fictions embody the wisdom of Kahlil Gibran filtered through the violent gray absurdity of Assad's police state. Fullblood Arabian is the first publication of Alomar's strange, often humorously satirical allegories, where good and evil battle with indifference, avarice, and compassion using striking imagery and effervescent language. Lydia Davis, in the preface to Fullblood Arabian, writes that Alomar "belongs at once to several different important literary traditions: that of the writer driven into exile from his own country and culture; and that of the writer of very short stories…. There was an explosion of this [short] form of writing in Syria in the 1990s; it became popular in magazines and newspaper as an expression of frustration at Syria's bureaucracy and corruption and lack of freedom of expression. In an economically depressed time, too, there was a demand for the densest, briefest, most compressed of stories—a longer literary work was in fact a luxury—and these were shared and circulated freely and spontaneously, like personal anecdotes."
Articles & Audio
Selected Writings
• Excerpts of The Teeth of the Comb from The Paris Review
Title Story from The Teeth of the Comb
THE TEETH OF THE COMB
Some of the teeth of the comb were envious of the class differences that exist between humans. They strived desperately to increase their height, and, when they succeeded, began to look with disdain on their colleagues below.
After a little while the comb's owner felt a desire to comb his hair. But when he found the comb in this state he threw it in the garbage.
The following are all entire stories fromFullblood Arabian.
FULLBLOOD ARABIAN 

The First, wistfully: "If only I were a fullblood Arabian horse!"
The Second, disdainfully: "Would you wish to be an animal when God in his mercy has created you as a human who belongs to a great and ancient nation proud of its glorious history?"
The First: "Man, don't you know that the value of a fullblood Arabian horse in this world is far greater than the value of a fullblood Arabian human?"
TONGUE-TIE
Before leaving for work I tied my tongue into a great tie. My colleagues congratulated me on my elegance. They praised me to our boss, who expressed admiration and ordered all employees to follow my example.
LOST 
A star that had just been born said to her mother in a worried voice, "I'm afraid I will get lost in this vast universe, Mommy. I want to stick close to you."
"Stay in your place, sweetie," her mother said to her with confidence, "there's no need to be afraid of anything."
"But Mommy, how can that be? Don't you see the terrifying void around us that respects no limits?"
"This universe, darling, is subject to a surpassingly precise and strict system without which it would cease to exist."
"If that's true, then why do so many humans get lost so easily when the size of the tiny multicolored seed on which they live is negligible compared to the size of the universe?"
Hearing this, the mother star signed and said nothing.
FREEDOM
Freedom was imprisoned inside the walls of time. And time itself exploded.
Download Assets
Book Covers
---
Artist Photos