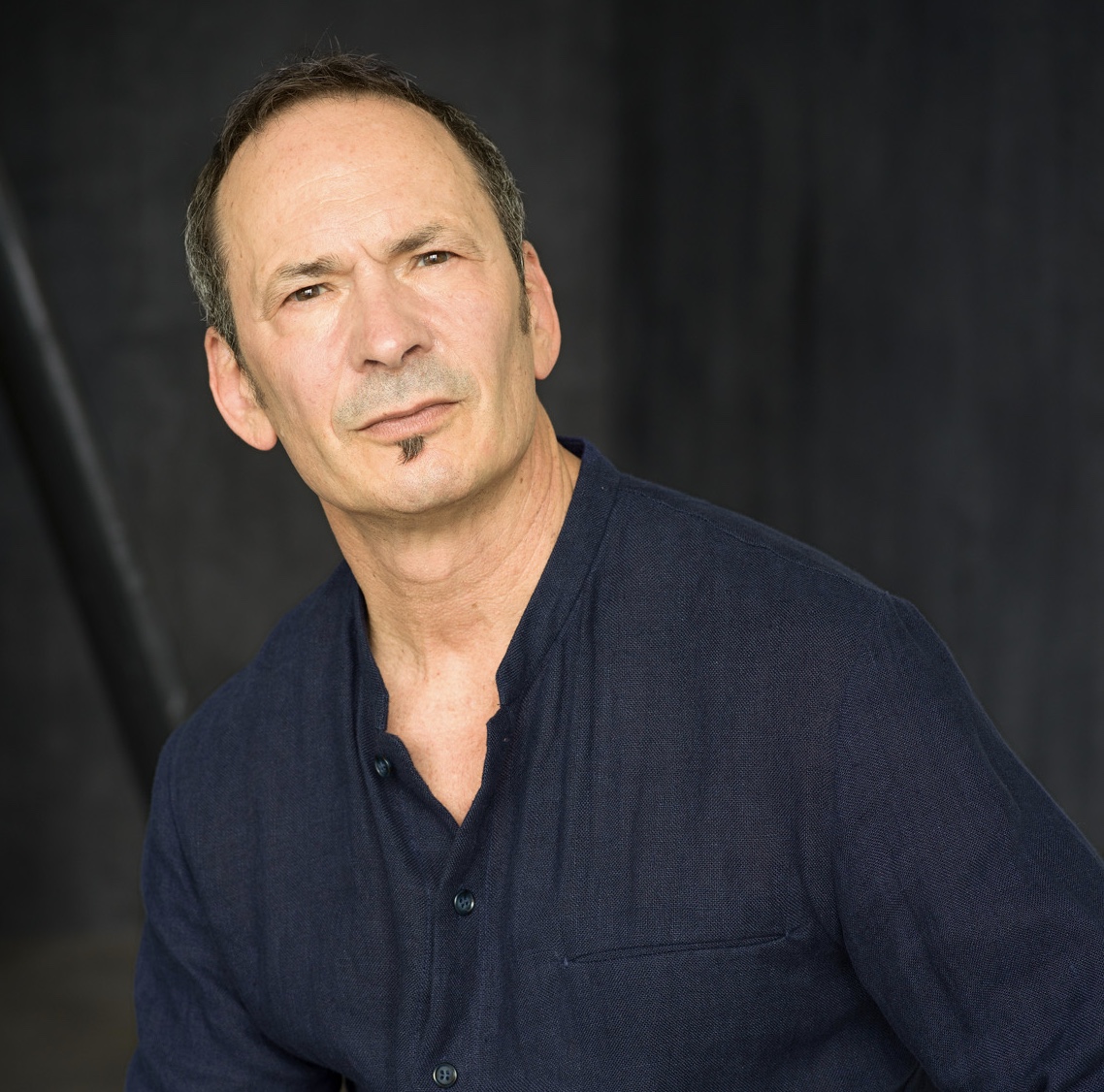 Forrest Gander
Pulitzer Prize-winning Poet
Novelist, Essayist & Translator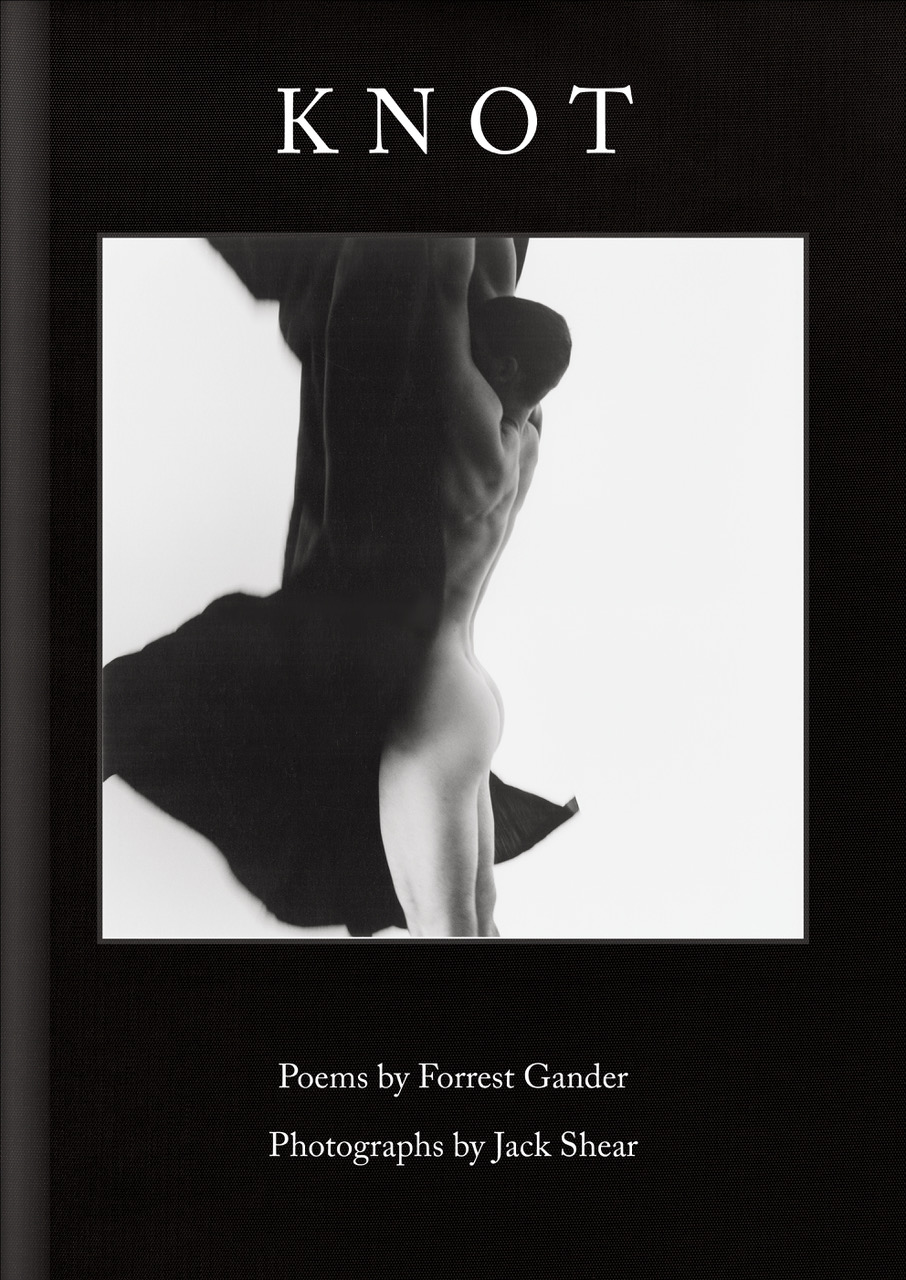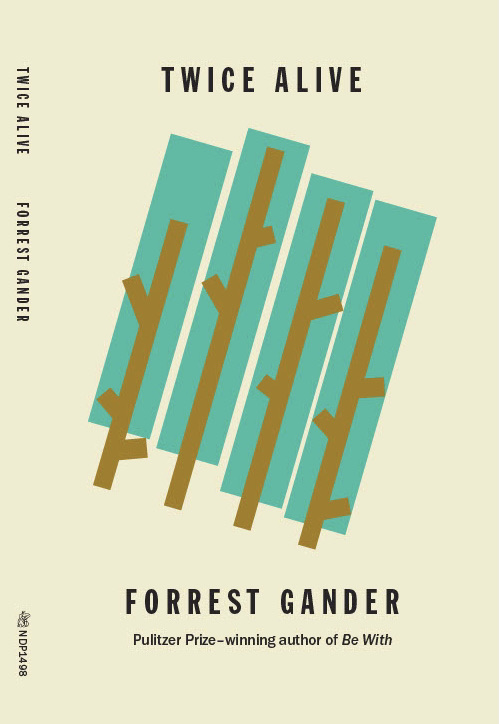 Readings &
Lecture Topics
The Ethics of Translation
Ecological Poetics
Border Crossings & Transnational Writing
An Evening with Forrest Gander
Biography
"The quiet complexity of his syntax can build striking abstract landscapes in which the material and spiritual worlds seem equally intelligent." –Tony Hoagland
"Gander's [poems] plunge and swoop up and down the whole scale of earthy, earthly, cerebral, and celestial experience. The ride is for the most part thrilling." —The Boston Book Review
"In the same way that the vocabulary of faith might aid a religious poet in a time of crisis, Gander's deep affinity for the natural world provides a kind of solace." —The New Yorker
Pulitzer Prize-winning Forrest Gander is a poet, writer, translator, and editor of several anthologies of writing from Spain and Mexico. He is celebrated for the richness of his language and his undaunted lyric passion. He is the author of more than a dozen books, including collaborations with notable artists and photographers. Most recently, Gander collaborated with the photographer Jack Shear to create the collection Knot (Copper Canyon, 2022). Within Knot are twenty-three lush black and white photographs of a body and cloth performing a provocative ballet, a wrestling match, a tense sequence of appearances and disappearances that immediately take on symbolic weight. The images correspond with Gander's lyric response. The result is a profound dialogue between word and image, observation and inspiration, imagination and intellect. "What do you see?" one poem asks. "A divinity wrung from a black cloud."
His poetry collection, Twice Alive (2021), addresses the exigencies of our historical moment and the intimacies, personal and environmental, that bind us to others and to the world. Gander's collection Be With (2018) won the 2019 Pulitzer Prize for Poetry and was longlisted for the 2018 National Book Award. The Pulitzer Prize Judges citation calls it, "A collection of elegies that grapple with sudden loss, and the difficulties of expressing grief and yearning for the departed." The New Yorker reflects on this book: "Be With is a blurted command welling up from yearnings not quite expressible in language." Be With was published after the passing of Gander's partner of more than thirty years, the poet C. D. Wright.
Concerned with the way we are revised and translated in encounters with the foreign, his wide-ranging poetry volume Core Samples from the World (2011)—a collaboration studded with the work of three great photographers, Graciela Iturbide, Raymond Meeks, and Lucas Foglia—was a finalist for the Pulitzer Prize and the National Book Critics Circle Award. Ganders other collections include Eye Against Eye, with photographs by Sally Mann; Torn Awake; and Science & Steepleflower.
He is the author of the essay collection Faithful Existence: Reading, Memory & Transcendence. Other essays have appeared in The Nation, The Boston Review, the New York Times Book Review, and more. Gander's two novels are the gemlike debut As A Friend (2008) and The Trace (2014). In As A Friend, he explores the valences of friendship: eroticism, jealousy, emulation, compassion, betrayal, and loyalty. Jeanette Winterson, in her New York Times review, wrote "In this strange and beautiful novel as in life, love is part of what is sacred. Through love we get a chance to see past our own boundaries — not only into the life of another, but to the edge of life too: the last step off the seeming-solid into the weightlessness of death, its free form." The Trace is a poetic novel about a couple journeying through Mexico, recovering from a world shattered when the car breaks down in the middle of the Chihuahua Desert. Jason Diamond calls the novel a "gorgeous portrait of what some people will do to come to grips with tragedy."
A translator of international renown, Gander's translations include It Must Be a Misunderstanding; Names And Rivers; Alice, Iris, Red Horse: Selected Poems of Gozo Yoshimasu; Then Come Back: The Lost Poems of Pablo Neruda; Fungus Skull Eye Wing: Selected Poems of Alfonso D'Aquino which was longlisted for the PEN Award for Poetry in Translation; Pinholes in the Night: Essential Poems from Latin America (with Raúl Zurita); Watchword, the Villaurrutia Award-winning book by Mexican Poet Laureate Pura Lopez Colome; Spectacle & Pigsty (with Kyoko Yoshida), selected poems by contemporary Japanese poet Kiwao Nomura, which won the Best Translated Book Award for 2012; Firefly Under the Tongue: Selected Poems of Coral Bracho, which was a finalist for the PEN Translation Prize; and (with Kent Johnson) The Night by Jaime Saenz.
In 2008, Gander was named a United States Artists Rockefeller Fellow, one of 50 artists to be recognized for artistic excellence, unique artistic vision, and significant contributions to their fields. Gander is also the recipient of fellowships from the National Endowment for the Arts, the Guggenheim, Howard, Whiting, and United States Artists Foundations. He has been a Library of Congress/Witter Bynner fellow and a finalist for the Pulitzer and National Book Critics Circle awards. He is a Chancellor for the Academy of American Poets and an elected member of The Academy of Arts & Sciences.
Gander was a Briggs-Copeland Poet at Harvard University before becoming the A.K. Seaver Professor of Literary Arts & Comparative Literature at Brown University where he taught for more than twenty years. He lives and works now in Northern California.
Short Bio
Forrest Gander is a writer, translator, and editor of several anthologies of writing from Spain and Mexico. He is the author of more than a dozen books, including Twice Alive; Be With, which won the 2019 Pulitzer Prize and was longlisted for the 2018 National Book Award; and Core Samples from the World, a finalist for both the Pulitzer Prize and the National Book Critics Circle Award. Most recently, Gander collaborated with the photographer Jack Shear to create the collection Knot (Copper Canyon, 2022). His other books include two novels, As A Friend and The Trace; the poetry collections Be With, Eye Against Eye, Torn Awake, Science & Steepleflower; and the essay collection Faithful Existence: Reading, Memory & Transcendence. Gander's essays have appeared in The Nation, The Boston Review, and the New York Times Book Review. He is the recipient of fellowships from the Library of Congress, the National Endowment for the Arts, the Guggenheim, Howard, United States Artists, and Whiting Foundations.
Visit Author Website
Videos
Publications
Water's Edge: Writing on Water
Anthology, 2022
Edited by Lenore Manderson and Forrest Gander, from Northwester University Press.
A Sonnet of Mudras
Poetry, 2022
A collaboration between Ashwini Bhat & Forrest Gander.
Knot
Poetry & Photography, 2022
The elements are timeless and fundamental—a male nude and a piece of black linen—and the photographic results are miraculous. Within Knot are twenty-three lush black and white photographs of a body and cloth performing a provocative ballet, a wrestling match, a tense sequence of appearances and disappearances that immediately take on symbolic weight. When poet Forrest Gander first encountered these images, he asked Jack Shear for more. As Gander recalls, the photographs arrived "dreamy, violent, mythic, and elemental… I set them up around the room and knew I wanted to write my way into them." The result is a profound dialogue between word and image, observation and inspiration, imagination and intellect. "What do you see?" one poem asks. "A divinity wrung from a black cloud."
Twice Alive
Poetry, 2021
In the searing ecological and love poems of his new collection, Twice Alive, Pulitzer Prize winner Forrest Gander addresses the exigencies of our historical moment and the intimacies, personal and environmental, that bind us to others and to the world. Drawing from his training in geology and on the tradition of Sangam literature, Gander invests these poems with an emotional intensity that illumines our deep-tangled interrelations. While conducting fieldwork with a celebrated mycologist, Gander links human intimacy with the transformative collaborations between species that compose lichens. Throughout Twice Alive, Gander addresses personal and ecological trauma—several poems focus on the devastation wrought by wild- fires in California where he lives—but his tone is overwhelmingly celebratory. Twice Alive is a book charged with exultation and tenderness.
Be With
Poetry, 2018
"A complex reading experience punctuated by intense beauty." — Washington Post Book World
Be With, Forrest Gander's first book of poems since 2011's Pulitzer finalist Core Samples from the World, is divided into four sections. The first and last look with startling honesty through loss, grief, and regret into the exquisite nature of intimacy and its expansive ethical imperatives. Drawing from his experience as a translator, Gander includes a version of a poem by St. John of the Cross and, in the second section, a long multilingual poem that examines the syncretic geological and cultural history of the US border with Mexico, its rich, sometimes deadly mix of human and nonhuman voices. The poems of the third section, a moving transcription of Gander's efforts to address his mother, dying of Alzheimer's, rise from the page like hymns, transforming slowly from reverence to revelation. Gander has been called one of our most formally restless poets; these new poems express a characteristically tensile energy and, as critics have noted, "the most eclectic diction since Hart Crane."
Alice, Iris, Red Horse: Selected Poems of Gozo Yoshimasu
Translation, 2016
"The recent Fukushima disaster haunts a number of Gozo's poems in this collection. In nearly every poem, formal strategies of disjunction and estrangement connect to a representation of physical and historical events outside of the poem." —Hyperallergic
Yoshimasu Gozo is one of the most prominent figures in contemporary Japanese literature and art. His creative endeavors have spanned over half a century since the publication of his first book of poetry, Shuppatsu (Departure). Much of his work is so unorthodox it defies the print medium. Since the late sixties, Gozo has collaborated with visual artists and free jazz musicians. In the late eighties, he began creating art objects that featured words engraved on copper plates and later produced photographs and video works. In Alice Iris Red Horse, the poet Forrest Gander has gathered translations of Gozo's major works that represent his entire career. Also included here are illuminating interviews and reproductions of Gozo's artworks and performances.
Then Come Back: The Lost Poems of Pablo Neruda
Translation, 2016
"A literary event of universal importance."—The Guardian
Pablo Neruda's lost poems—recently discovered in his archive to the delight of readers and scholars—comprise this remarkable and essential volume. Originally composed on napkins, playbills, receipts, and notebooks, Neruda's lost poems are full of eros and heartache, complex wordplay and deep wonder. Presented with the Spanish text, full-color reproductions of handwritten poems, and dynamic English translations, Then Come Back: The Lost Neruda simultaneously completes and advances the oeuvre of the world's most beloved poet.
The Trace
Novel, 2014
"As in his previous works, Gander shows he is keenly aware of the loneliness that imbues human suffering and sets grief alight using beautiful, tense, haunting prose." —Publishers Weekly (starred review)
The Trace, Forrest Gander's new masterful, poetic novel about a journey through Mexico, describes a couple recovering from a world shattered. Driving through the vast Chihuahua Desert, they retrace the steps of nineteenth-century American writer Ambrose Bierce, trying to piece together their lives after a devastating incident involving their adolescent son. With tenderness and precision, Gander explores the intimacies of their relationship as they travel through desert towns, through picturesque canyons and desertscapes, on a journey into themselves and through the heart of Mexico. As they take a short-cut through the brutally hot desert home, their car overheats miles from nowhere, the novel spinning out of control, and suddenly there are devastating consequences…
Watchword
Translation, 2012
In her most recent book, Watchword—the winner of the Villaurrutia, Mexico's most esteemed literary prize—acclaimed poet Pura Lopez Colome writes of life at its brink with fierce honesty and an unblinking eye. This work shares the darkness, intensity, and skeptical hope of Thomas Hardy's great poems. Like them, Lopez Colome's poems have flashes of secular mysticism, sparked from language itself, which generate unforgettable passages and give voice to a world familiar and odd, wounded and buoyant. In the energy and intensity of her work and in her exhilarating words, we discover both a line of conduct and the source for a richer life. This bilingual edition features the poems en face in Spanish and English.
Core Samples From The World
Poetry, 2011
"A compelling work that explores cross-cultural tensions in the world and digs deeply to identify what is essential in human experience." — Pulitzer citation
Finalist for the Pulitzer Prize and a National Book Critics Circle Award, this is a gorgeous, wide-ranging volume of poetry and essays by Forrest Gander, studded with the work of three great photographers. Gander's eloquent new work voices an ethical concern for others, exploring empathic relations in which the world itself is fundamental. Taking us around the globe to China, Mexico, Bosnia-Herzegovina, and Chile, Core Samples shows how Gander's "sharp sense of place has made him the most earthly of our avant-garde, the best geographer of fleshly sites since Olson." —Donald Revell
As A Friend
Novel, 2008
"There is such honesty in this book—its purpose, its language, its feeling. It offers a way, as Les puts it, 'to approach each other and the world with as much vulnerability as we can possibly sustain.'" —Jeanette Winterston 
"Heroism is a secondary virtue," Albert Camus noted, "but friendship is primary." In his gemlike first novel, Forrest Gander writes of friendship, envy, and eros as a harmonic of charged overtones. Set in a rural southern landscape as vivid as its indelible characters, a friend tells the story of Les, a gifted man and land surveyor, whose impact on those around him provokes intense self-examination and an atmosphere of dangerous eroticism. With poetic insight, Gander explores the nature of attraction, betrayal, and loyalty. What he achieves is brilliant in style and powerfully unsettling.
Firefly Under The Tongue: Selected Poems of Carol Bracho
Translation, 2008
Born in 1951 in Mexico City, Coral Bracho has published seven books, including the groundbreaking El ser que va a morir (1982), which changed the course of Mexican poetry. The prominent Mexican poet David Heurta wrote: "The secret of Coral Bracho's poetry, its prodigious originality, can be traced to its tendency to surge like a living voice, a silky impetuous torrent." Coral Bracho's poems explore the sensual realm where logic is disbanded, wonder evoked. Containing poems from all her groundbreaking collections in Spanish, Firefly under the Tongue is the first book in English by this most important and influential living poet.
A Faithful Existence
Essays, 2005
A Faithful Existence is a thrilling, lyrical exploration of what it means to be faithful in the act of translation, in scientific and spiritual inquiry, in philosophies of perception, in friendship, and in poetry. Sensual, erudite, and operatic in scope, these essays pay homage to the landscape of the American South, to snapping turtles and anti-particles, to iconoclastic physicists and writers from various countries and epochs, to visionary poets and to poetic hoaxes.
Forrest Gander pops the hood of the standard-issue essay and hotwires it for the twenty-first century, re-tuning compelling associations and vivid bursts of insight into the quality of immediate experience. He connects with an ethical vision, a bodily consciousness, and a mode of language that might help us to survive the streams of data, the discombobulating media, and the predatory march of "information" that defines our age.
Articles & Audio
Selected Writings
Click link to read essay by Forrest Gander:
"The Future of the Past: the Carboniferous & Ecological Poetics"
 
Something
As if iteration
might introduce us
to a sensation
not limited to sameness.
Which is when
the branchiomandibular
muscles contract
forcing forward the hyoid bones
in their sheath so
the woodpecker's
long tongue, forked
at the base of its throat and
wrapped over the top of its head
and around the eye socket,
squirts through the drill hole
into a gallery of
insects within
the dead cactus.
* * *
 
You have the eyes of —.
I was speaking to the bird on the low branch.
De donde viene?
Grace's warbler—he's little
but he pishes-in real well.
Had I just translated Siento que mi fatiga se fatiga as
My get up and go done got up and gone?
Something my mother used to say.
Then fell asleep for twenty minutes on a bench
in the zócalo and woke refreshed. As
though a door had been left open
from last night's bad sleep
and it was sufficient to return only
long enough to close it.
Came-to with a memory of lying
in your lap as you stroked my ears.
Bewilderingly sexual.
Grackle ruckus covers bootblack brush, organ
grinder cuts grackle ruckus.
—from Core Samples from the World
 
THE TRACE (novel excerpt)
La Esmeralda, Mexico 
She knocked on the bathroom door.
'Can I come in to shower?'
'En el trono,' he called out. 'Give me a couple minutes.'
He was just reaching for the roll of toilet paper on the floor when something happened. A reverberating collision and a seasick feeling at once. The toilet quivered under his thighs as the walls rattled and the front door—it must be the front door—cracked, splintering as though a tree had crashed through it, but there were no trees in the yard. He began to rise from the toilet into something awful, into a new sound, into the rising decibels of the woman screaming from the living room. Bent over still reaching for his pants, he knew there would not be enough time to pull them up. He was aware of every facet of the bathroom then, as though he had been studying it for escape routes for months. The canary-yellow plastic curtain drawn halfway across the tub. The rusted showerhead releasing its slow, incurable drip. The colourless bath mat with its frayed, dirty edge folded up. The dingy rattan clothes hamper. The stale towel hanging from a nail in the door. And to his right, above the sink, a red hand towel limp on its clear plastic ring over the soap dish. The sink was set in a water-warped cabinet with a louvred door.
 
A FAITHFUL EXISTENCE (essay excerpt)
Neither Jewish, Christian, nor Buddhist, when I write I am cloistered, nevertheless, in my own imagination. The basic gesture of my writing is a listening. Perhaps this attitude resembles that of the religious. But my credal source is worldly. Faith, for me, derives from the most common revelations. What is stands suddenly more revealed. Yet, like Edmund Jabés, I have found no Truth but truths and interrogative, no reality but feeling and interpretation.
We shall all be changed, the Bible promises, though for most of us it is momentary. Love unseats us, but we thread ourselves slowly back into the dull wood of our egos. It is hard to sustain a constant awe, as Lao Tzu importuned, and so tragedy befalls us. We fail to construct a lifelong state of wonder. And yet artistic and spiritual endeavors inspire our efforts to do so, as though the efforts themselves were all important.
. . . .
Poetry can be an ecstasy of words spindling perceptions. The meaningful dialogue between the poem and the reader is as much a sacred manifestation as I hope to encounter.
 
AS A FRIEND (novel excerpt)
It's a barren feeling to know at the age of twenty-five that you've already lived the most intense period of your life, that a vividness has blazed up and short-circuited something in you and you will remember what it felt like to be alive but not feel it again, and you won't even want to remember, can't bear it, it's too ploughed with guilt and pain. It seemed all of a sudden like a wind had slacked off and I was left leaning off-balance in a world something considerable had passed through. Once I had choices. Then it was as if my life leaped out of my body.
Download Assets
Book Covers
---
Artist Photos