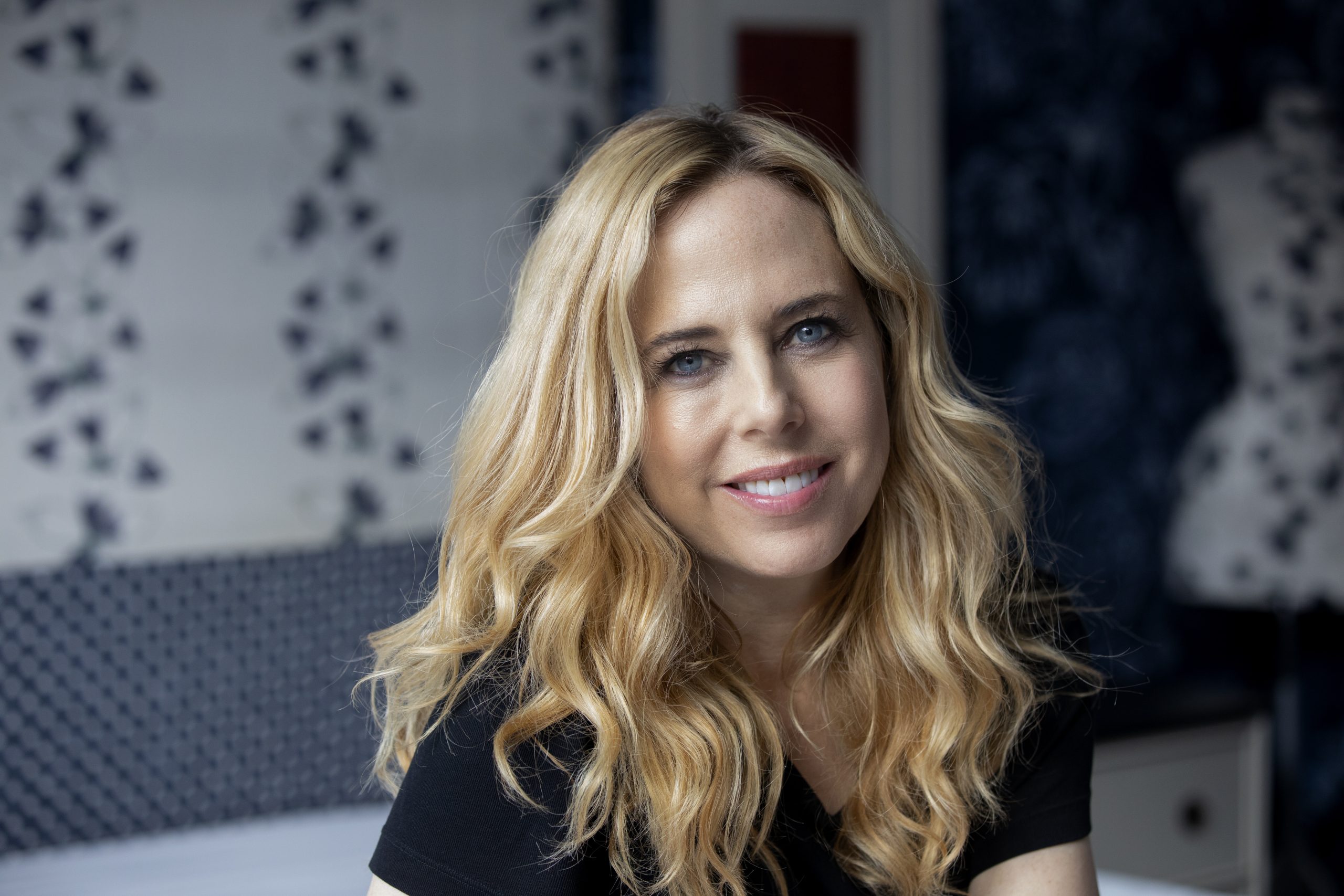 Deborah Landau
Acclaimed Poet & Teacher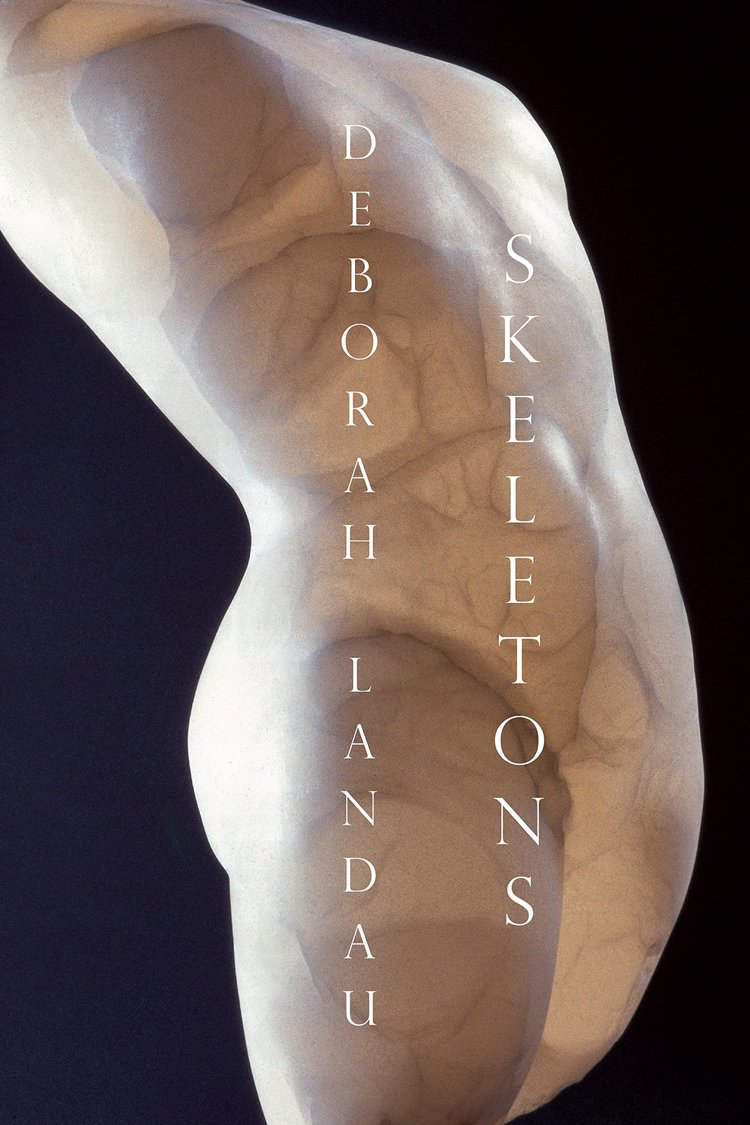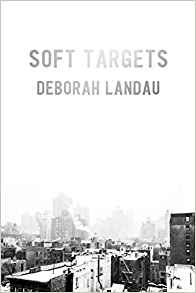 Readings &
Lecture Topics
• An Evening with Deborah Landau
Biography
"Powerful and vulnerable, spare in form and ardent in tone, her lyric sequences broach existential questions as sweeping and timeless as her language is particular and contemporary." —Publishers Weekly
"Her poems leap from the page with uncanny mortal energy." —The Rumpus

Deborah Landau is the author of Soft Targets (2019), which was awarded the Believer Book Award in 2020; The Uses of the Body (2015); and The Last Usable Hour (2011), both Lannan Literary Selections from Copper Canyon Press, and Orchidelirium (2011), selected by Naomi Shihab Nye for the Robert Dana Anhinga Prize for Poetry. Her other awards include a Jacob K Javits Fellowship from the US Department of Education and a Guggenheim Fellowship.
Landau's fifth book of poems, Skeletons (Copper Canyon, 2023) flashes with prismatic effect across the persistent allure of the flesh. In an essay for the Poetry Foundation, Lara Glenum offers a deep analysis of the collection: "If Landau is consumed by a prevailing sense of her own mortality, she is also consumed by the ways in which the line between work and play almost invariably blurs for women, particularly when it comes to sex and particularly as they age. Landau mobilizes the female libido as a site of resistance to her own mortality." While the New York Times Book Review observes, "Landau's earthy, angsty poems — about sex and mortality and cosmic despair — are insistently quotable, and more fun than they have any right to be. One opens with a line Emily Dickinson might have written, had she been on Twitter: 'Sorry not sorry, said death.'"
About Soft Targets Publishers Weekly says: "The fourth book from Landau addresses the anxiety of living among dangers potential and palpable, from terrorism to climate change. As citizens, we are vulnerable to those 'who want to slaughter us,' and yet, as the speaker remarks, 'I had a body, unwearied, vital, despite the funeral in everything.' This proves the central tension of the collection: the speaker is conflicted about how we might go about our days and nights—drinking wine, raising a family—when around the world, threat abounds. Poems in loose couplets, tercets, and single-line stanzas contain Landau's signature lush, lyrical language ('would you like a lunch of me in the soft/ in its long delirium?') placed in contrast to the immediacy of 'Kalashnikov assault rifles,/ submachine guns, ammunition,' which enact the dissonance of pleasure-seeking while the news 'spatulas in on the Twitter feed.' But the very bodies that make us soft targets, Landau suggests, also make us lovers, 'lustrous from time to time,/ in a garden, in a city, in a wood melodious with pine.' Through the cadence of these poems, which sometimes resemble lullabies in their dreaminess and gorgeous lyricism, Landau captures the ways humans persist, despite our collective anxiety, in our longing for 'something tender, something that might bloom.'"
Her work has appeared in The New Yorker, Boston Review, Freeman's, The Paris Review, Tin House, Poetry, The Wall Street Journal, and The New York Times, selected for The Best American Poetry, and included in anthologies such as Resistance, Rebellion, Life, Please Excuse This Poem: 100 New Poets for the Next Generation, Not for Mothers Only, The Best American Erotic Poems, and Women's Work: Modern Poets Writing in English.
Landau was educated at Stanford University, Columbia University, and Brown University, where she was a Javits Fellow and received a Ph.D. in English and American Literature. She is a professor and director of the Creative Writing Program at New York University, and lives in Brooklyn with her husband, sons, and daughter.
Short Bio
Deborah Landau is the author of five books of poetry: Skeletons; Soft Targets, winner of The Believer Book Award; The Uses of the Body; The Last Usable Hour; and Orchidelirium. Her poems have appeared in The New Yorker, The Paris Review, Poetry, APR, The New York Times, and The Best American Poetry, and she was a 2016 Guggenheim Fellow. She is a Professor and Director of the Creative Writing Program at New York University, and lives in Brooklyn with her family.
Visit Author Website
Videos
Publications
Articles & Audio
Selected Writings
• Read "Skeletons" – The New Yorker
• Read "The Snow Goes to the Gallows of a Warm Grass and What Survives" – The New Yorker
• Read "Soft Targets" by Deborah Landau – APR
SOLITAIRE
That summer there was no girl left in me.
It gradually became clear.
It suddenly became.
In the pool, I was more heavy than light.
Pockmarked and flabby in a floppy hat.
What will my body be
when parked all night in the earth?
Midsummer. Breathe in. Breathe out.
I am not on the oxygen tank.
Twice a week we have sex.
The lithe girls poolside I see them
at their weddings I see them with babies their hips
thickening I see them middle-aged.
I can't see past the point where I am.
Like you, I'm just passing through.
I want to hold on awhile.
Don't want to naught
or forsake, don't want
to be laid gently or racked raw.
If I retinol. If I marathon.
If I Vitamin C. If I crimson
my lips and streakish my hair.
If I wax. Exfoliate. Copulate
beside the fish-slicked sea.
Fill me I'm cold. Fill me I'm halfway gone.
Would you crush me in the stairwell?
Could we just lie down?
If the brakes don't work.
If the pesticides won't wash off.
If the seventh floor pushes a brick
out the window and it lands on my head.
If a tremor, menopause. Cancer. ALS.
These are the ABCs of my fear.
The doctor says
I don't have a pill for that, dear.
Well, what would be a cure-all, ladies,
gin-and-tonics on a summer night?
See you in the immortalities! O blurred.
O tumble-rush of days we cannot catch.
THE WEDDING PARTY (excerpt)
Oh, skin! What a cloth to live in.
We are not at the end of things.
He's tuxedoed and I'm in a cocktail dress.
How gussied up we get.
Drink this, roll that.
Another sender different gender.
We're going to hit a winner.
We're going to swallow vodka
and slap down money
and stand around frocked and gossiping
and bleed a little in the bathroom
from earlier today when we were a little minx.
(He really is of the masses, mama said.)
– from The Uses of the Body
ALL ELSE FAILS (excerpt)
As soon as he sits down I can tell I want to.
How long can I sit here not doing the thing
I want to do.
There's a little hole in my boot.
Could you put your finger in it?
There is power in a silent beat
before answering a question, in a leaning in.
Across the table his mind right there
behind his talking face.
– from The Last Usable Hour
Download Assets
Book Covers
---
Artist Photos