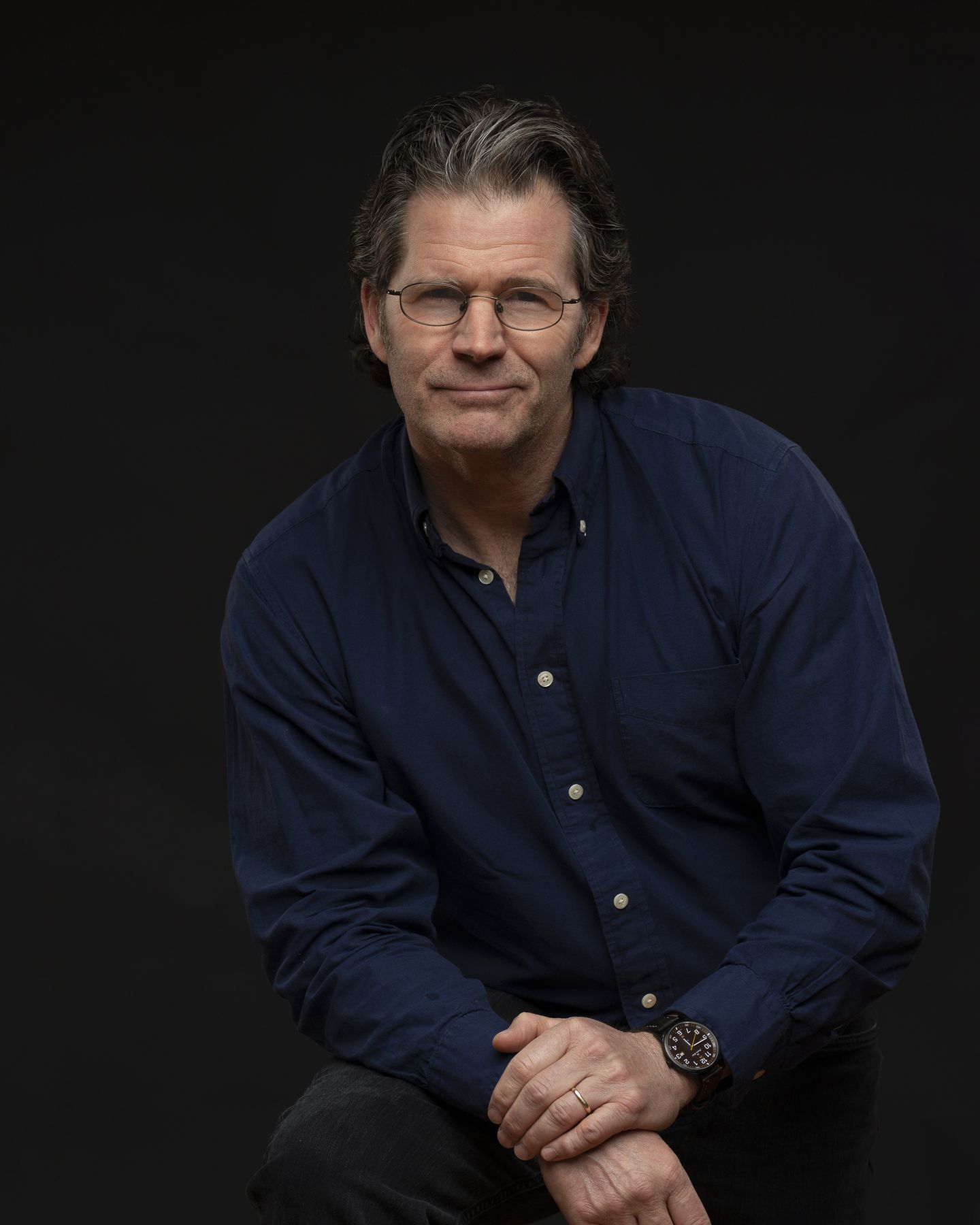 Andre Dubus III
#1 NY Times Bestselling Novelist
Author of House of Sand and Fog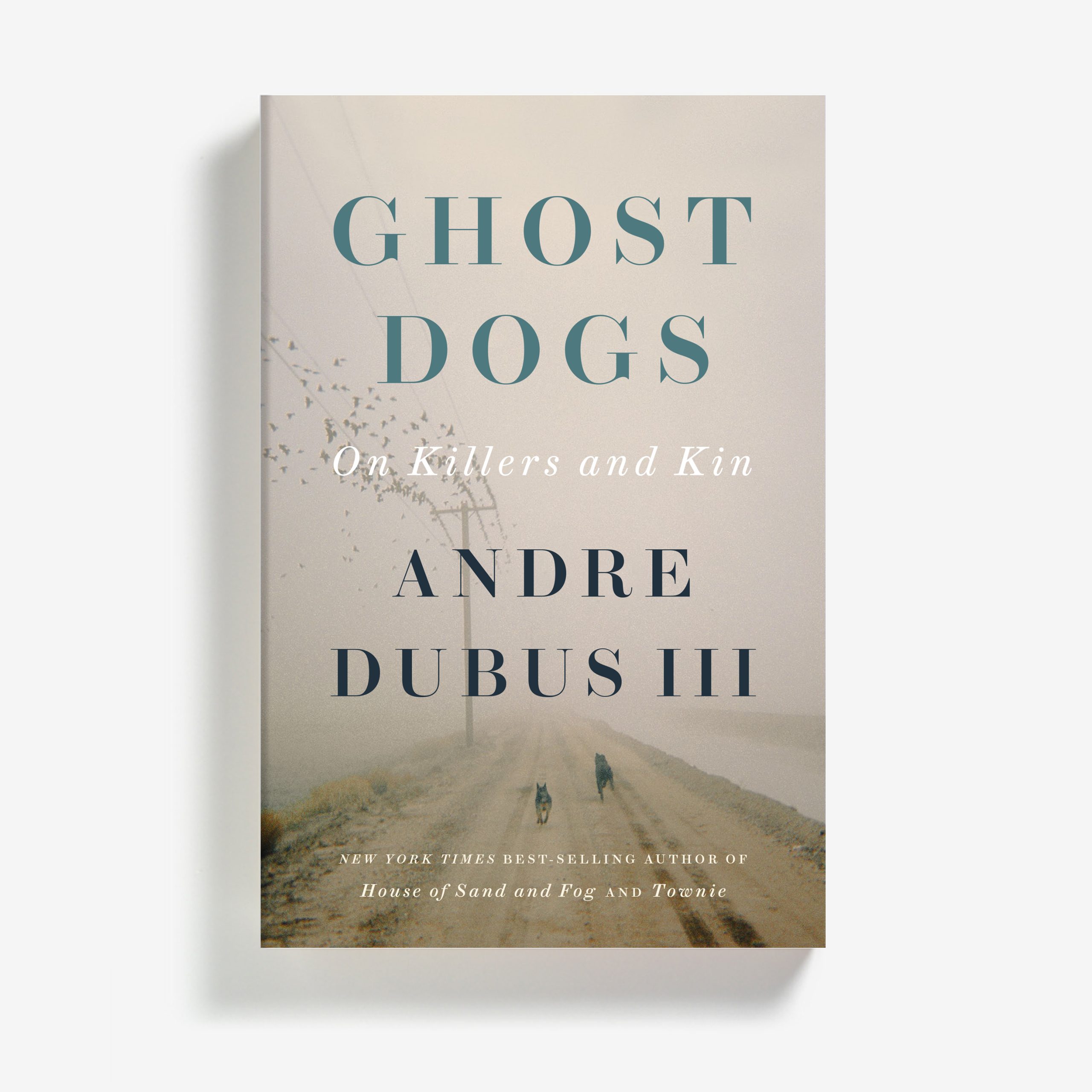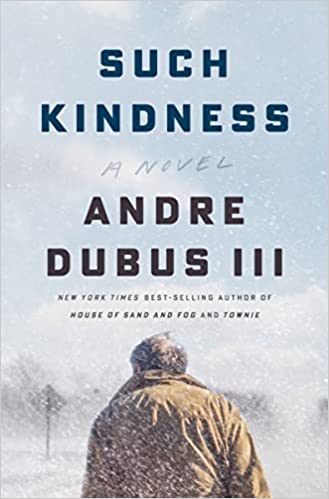 Readings &
Lecture Topics
Townie: How Writing Saved Me from a Life of Violence
Writing & Human Creativity
Social Injustices & Financial Inequality
The Art of the Memoir
An Evening with Andre Dubus III
Biography
"Andre Dubus III has a keen and generous eye, and the great gift of bestowing dignity on even the most confused of his people." —Tobias Wolff
"Dubus can home in more quickly and efficiently on a character's inner life than any writer I've encountered in recent memory." —New York Times Review of Books

"Dubus proves himself both an exquisitely careful craftsman and a painstaking recorder of society." —Boston Magazine
As eloquent in person as in writing, Andre Dubus III speaks to audiences about the path that led him to become a writer—one that pulled him out of a life of violence and allowed him to find his voice through the arts.
Dubus grew up in mill towns on the Merrimack River along the Massachusetts-New Hampshire border. He began writing fiction at age 22, just a few months after graduating from the University of Texas at Austin with a bachelor's degree in sociology. He is the author of numerous novels, including: Such Kindness (2023); Gone So Long (2018); House of Sand and Fog, a #1 New York Times bestseller; The Garden of Last Days. Dirty Love—a collection of four short novellas—was chosen as a Notable Book and Editors' Choice from the New York Times, a Notable Fiction from The Washington Post, and a Kirkus Starred Best Book of 2013. Most recently, he is the author of Such Kindness (2023). About the novel Ann Pachett said: "Such Kindness charts a remarkable rebirth, not from poverty to wealth but from bitter helplessness to the knowledge of self-worth. The result is a gripping and transformational journey toward kindness, in a tremendously moving novel." His collection of personal essays, Ghost Dogs (On Killers and Kin), is forthcoming in 2024 from Norton.
Adapted into an Academy Award-nominated motion picture starring Ben Kingsley and Jennifer Connelly and published in 20 languages, House of Sand and Fog was a #1 New York Times bestseller, a fiction finalist for the National Book Award, the Los Angeles Times Book Prize, and Booksense Book of the Year, and an Oprah Book Club Selection. His memoir Townie is a popular choice for First Year Experience reads on campuses. In the words of author Richard Russo: "I've never read a better or more serious meditation on violence, its sources, consequences, and, especially, its terrifying pleasures than Townie. It's a brutal and, yes, thrilling memoir that sheds real light on the creative process of two of our best writers, Andre Dubus III and his famous, much revered father. You'll never read the work of either man in quite the same way afterward. You may not view the world in quite the same way either." And Ann Hood proclaimed: "Growing up in hardscrabble old mill towns, Dubus learned to fight and survive and ultimately to find his own glorious voice. Townie celebrates that voice as Dubus finds his redemptive place in the world at last."
Dubus is the editor of the recent anthology Reaching Inside: 50 Acclaimed Authors on 100 Unforgettable Short Stories (2023). His own work has been included in The Best American Essays and The Best Spiritual Writing anthologies. He has been awarded a Guggenheim Fellowship, The National Magazine Award for Fiction, Two Pushcart Prizes, and an American Academy of Arts and Letters Award in Literature. His books are published in over twenty-five languages. As a narrator of his audio books, he has won an Audiofile "Best Voices of the Year" award for his 2011 memoir, Townie, (Blackstone Audiobooks), a 2013 "Earphones" award for Dirty Love, (Audible), and is a 2014 Finalist for an "Audie Award" for his short story collection, The Cage Keeper and Other Stories, (Blackstone Audiobooks).
Through the years Dubus worked as bartender, office cleaner, and halfway house counselor, self-employed carpenter, college writing teacher, and for six months worked as an assistant to a private investigator/bounty hunter. He teaches full-time at the University of Massachusetts Lowell. He lives in Massachusetts with his wife, Fontaine, a modern dancer, and their three children.
Townie: How Writing Saved Me from a Life of Violence
In his 2010 memoir Townie, Andre Dubus III shares the powerful story of his rough upbringing in the poverty-stricken mill towns of Massachusetts, which were saturated with drugs and everyday violence. Nearby, his father, an eminent author, taught on a college campus and took the kids out on Sundays. The clash between town and gown, between the hard drinking, drugging, and fighting of "townies" and the ambitions of students debating books and ideas couldn't have been more stark. In this unforgettable lecture, acclaimed novelist Dubus shares how he escaped the cycle of violence and found empathy in channeling the stories of others—bridging, in the process, the rift between his father and himself, and ultimately abandoning his path of violence for a life dedicated to literature and the arts.
Writing & Human Creativity
Although creativity runs through Andre Dubus III's blood, he long chose to ignore it. Despite being the son of the highly celebrated short story writer Andre Dubus II and the nephew of novelist Elizabeth Nell Dubus, he never dreamed of a literary career. But that all changed one day when he felt an inexplicable urge to start writing, and from there abandoned a life full of violence and dedicated himself to the arts. In this unique presentation, Dubus will discuss his own experience with the creative process, which he feels is largely an act of humbling yourself to the craft, surrendering yourself completely to your work, and abandoning the fear of failure. He will share personal stories and anecdotes that will both entertain and inspire your audience.
Short Bio
Andre Dubus III's eight books include the New York Times' bestsellers House of Sand and Fog, The Garden of Last Days, and his memoir, Townie. His most recent novel, Gone So Long, has been named on many "Best Books" lists, including The Boston Globe's "Twenty Best Books of 2018." Most recently he is the author of the novel Such Kindness, and the collection of personal essays, Ghost Dogs. Dubus has been a finalist for the National Book Award, and has been awarded a Guggenheim Fellowship, The National Magazine Award for Fiction, two Pushcart Prizes, and is a recipient of an American Academy of Arts and Letters Award in Literature. His books are published in over twenty-five languages, and he teaches full-time at the University of Massachusetts Lowell.
Visit Author Website
Videos
Publications
Articles & Audio
Selected Writings
• Read an excerpt from Townie – BookBrowse
TOWNIE (excerpt)
Visits with Pop
On the other side of the river was Bradford. It's where a lot of Jocks at the high school lived, the kids who wore corduroys and sweaters and looked clean. It's where houses had big green lawns. It's where the college was where pop taught. It's where he lived in an apartment building with Theo Metrakos and his friend Dave Supple, a writer too.
Since leaving our mother, Pop had lived in a few places, but we rarely saw them and never slept there. Years later I would hear my father say the divorce had left him dating his children. That still meant picking us up every Sunday for a matinee and, if he had the money, an early dinner somewhere. For a few years now he was taking us to church too. He'd pull up in his rusted-out Lancer and drive us to Mass at Sacred Hearts in Bradford Square. The five of us would walk down the aisle between the crowded pews, Jeb and I with our long hair, Suzanne in her tight hip- huggers, Nicole in her brace she now wore for scoliosis, Pop one of the only men in church not wearing a jacket or tie. He refused to put money in the collection basket, too. Many times I'd hear him say, "You think Jesus ever wore a [expletive] tie? Did Jesus spend money on buildings?"
One night, when we were still living at the doctor's house, I heard Mom on the phone trying to convince Pop that he should start taking out each of us one at a time, that he was never going to know us as individual people if he didn't.
I don't know if I cared then about that or not, but a cool sweat broke out on my forehead just thinking about being alone with Pop. I'd never been alone with him. What would I say? What would we talk about? What would we do?
When Mom got off the phone, she said, "I can't believe it. Your father says he'll be too shy with each of you. He's scared of his own kids!"
This made me feel better and worse, but every Wednesday night he'd drive up to the house and take one of us back to his apartment across the river. It was on the third floor of an old brick building covered with ivy. Across the street was the Bradford Green, a lawn and trees and a gazebo, and you could see it from his bedroom where his bed was always made and there were shelves of books and his black wooden desk I remembered from when he used to live with us, its surface clean and organized, notebooks stacked neatly beside his typewriter beside his humidor and pipe stand, six or eight of them each with a white pipe cleaner sticking out of the mouthpiece.
HOUSE OF SAND AND FOG (excerpt)
The fat one, the radish Torez, he calls me camel because I am Persian and because I can bear this August sun longer than the Chinese and the Panamanians and even the little Vietnamese Tran. He works very quickly without rest, but when Torez stops the orange highway truck in front of the crew, Tran hurries for his paper cup of water with the rest of them. This heat is no good for work. All morning we have walked this highway between Sausalito and the Golden Gate Park. We carry our small trash harpoons and we drag our burlap bags and we are dressed in vests the same color as the highway truck. Some of the Panamanians remove their shirts and leave them hanging from their back pockets like oil rags, but Torez says something to them in their mother language and he makes them wear the vests over their bare backs. We are upon a small hill. Between the trees I can see out over Sausalito to the bay where there are clouds so thick I cannot see the other side where I live with my family in Berkeley, my wife and son. But here there is no fog, only sun on your head and back, and the smell of everything under the nose: the dry grass and dirt; the cigarette smoke of the Chinese; the hot metal and exhaust of the passing automobiles. I am sweating under my shirt and vest. I have fifty-six years and no hair. I must buy a hat.
Read full excerpt here
Download Assets
Book Covers
---
Artist Photos