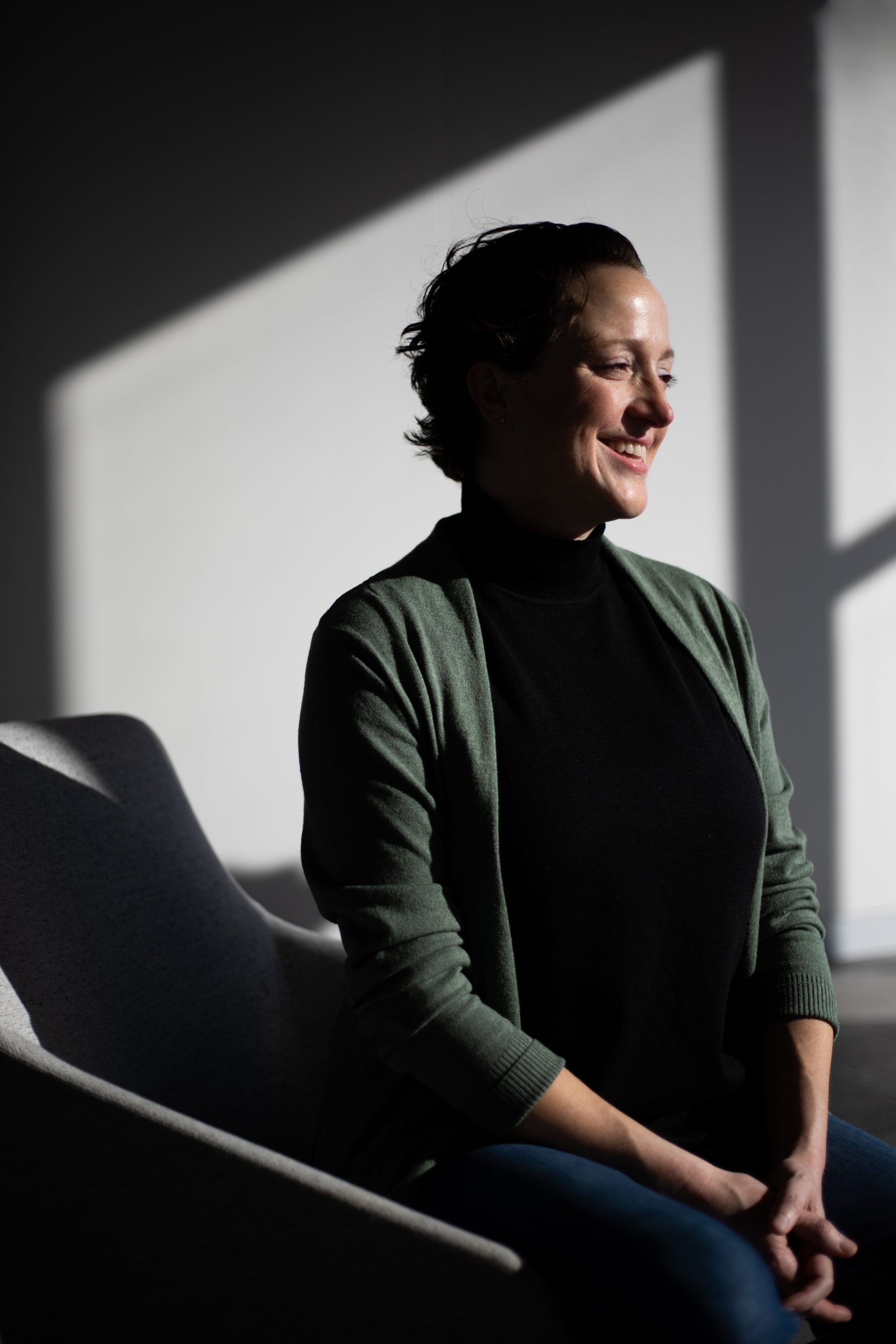 Keetje Kuipers
Award-winning Poet
Essayist, Story Writer, Editor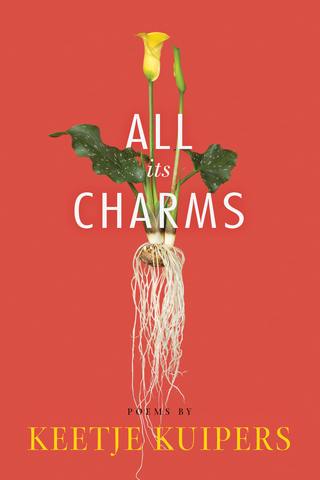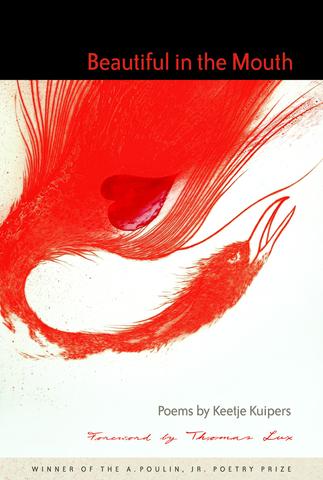 Readings &
Lecture Topics
On Failure

Line Cook

The Poet As Parent

An Evening with Keetje Kuipers
Biography
"Keetje Kuipers' poems are daring, formally beautiful, and driven by rich imagery and startling ideas." —Tracy K. Smith
"Her vision is original, and her voice—precise, questioning, sensual, wry—is one I'd follow anywhere." —Beth Ann Fennelly
"Kuipers' voice haunts, indelible with mourning, grace, and an elegant wisdom." —Dorianne Laux
"Kuipers's narratives immerse us in the off-kilter, often surprising idiosyncrasies and contradictions of America, particularly in the places we go to see ourselves and our own country reflected." —Kenyon Review
Writer and editor Keetje Kuipers (pronounced Kay-tcha Ky-pers) is the author of three books of poems, all published by BOA Editions. Her first, Beautiful in the Mouth (2010), combines frank sensuality with sincere emotion, yielding poems that travel from New York City to the American West on an exploration of love and loss. Selected by Thomas Lux as the winner of the A. Poulin, Jr. Poetry Prize, it was named one of the top ten debut poetry books of 2010 by Poets & Writers and appeared in the top ten on the contemporary poetry bestseller list. The Keys to the Jail (2014) asks the question of who is to blame for all we've lost, calling us to reexamine the harsh words of failed love, the aging of a once-beautiful body, even our own voracious desires. It was a book club selection for The Rumpus. Her most recent collection, All Its Charms (2019) is about much more than the reinvention of the American family―it's about transformation, desire, and who we can become when we move past who we thought we would be. Beth Ann Fennelly writes that All Its Charms "delights in the usually overlooked moments in nature and human nature. In these small moments, she locates our big truths."
Keetje's poems, essays, and short stories have appeared in over a hundred journals and magazines, including the New York Times Magazine, Narrative, Tin House, VQR, American Poetry Review, Orion, Kenyon Review, and The Believer. Her poems have also been featured as part of the Academy of American Poets' Poem-a-Day series, read on NPR's Writer's Almanac and honored by The Pushcart Prize and Best American Poetry anthologies.
Keetje has been a Wallace Stegner Fellow at Stanford University, the Katharine Bakeless Nason Fellow in Poetry at Bread Loaf, the Emerging Writer Lecturer at Gettysburg College. She is the recipient of fellowships from the Lucas Artist Residency at Montalvo Arts Center, the Jentel Artist Residency Foundation, the Brush Creek Foundation for the Arts, and PEN Northwest's Margery Davis Boyden Wilderness Writing Residency, among others.
Keetje has taught at universities across the country, most recently as Associate Professor at Auburn University where she was Editor of Southern Humanities Review and directed the reading series at the Jule Collins Smith Museum of Fine Art. She has given hundreds of readings, craft talks, lectures, and workshops around the country.
She lives with her wife and children in Montana, where she is Editor of Poetry Northwest and a board member at the National Book Critics Circle.
Short Bio
Keetje Kuipers is the author of three collections of poetry: Beautiful in the Mouth, The Keys to the Jail, and All Its Charms, which includes poems honored by publication in both The Pushcart Prize and Best American Poetry anthologies. Her poetry and prose have appeared in Virginia Quarterly Review, The New York Times Magazine, American Poetry Review, and over a hundred other magazines. Keetje has been a Stegner Fellow, Bread Loaf Fellow, and the Margery Davis Boyden Wilderness Writing Resident. She lives with her wife and children in Montana, where she is Editor of Poetry Northwestand a board member at the National Book Critics Circle.
Visit Author Website
Videos
Publications
All its Charms
 2019
"Kuipers crafts a meditation on the blurred boundaries between our bodies and the natural world, suggesting the ways in which bodies become earth, while earth forms a body of its own… Love of self and love of the earth are deeply imbricated with love for another, Kuipers suggests, all united by a careful attention to the realities of embodiment. It is, in part, this focus on embodiment that brings us some of the most moving and striking poetry in the collection. In her consideration of what it means to raise one child while still desiring another child, Kuipers makes a stunning contribution to writing on motherhood. Here she asks: how are children our legacy—and how can we leave other kinds of legacy in lieu of children?"—LA Review of Books
A luminous new collection from Keetje Kuipers, All Its Charms is a fearless and transformative reckoning of identity. By turns tender and raw, these poems chronicle Kuipers's decision to become a single mother by choice, her marriage to the woman she first fell in love with more than a decade before giving birth to her daughter, and her family's struggle to bring another child into their lives. All Its Charms is about much more than the reinvention of the American family—it's about transformation, desire, and who we can become when we move past who we thought we would be.
Beautiful in the Mouth
2010
What happens when the things we care for—children, lovers, parents, dreams, homes—are taken away? What populates our landscapes and how do we perceive those objects? In her debut collection of poems, Beautiful in the Mouth, Keetje Kuipers attempts to answer these questions. Written over the course of five years and a geographic journey spanning Paris to New York to Oregon, Kuipers' poems examine contemporary female loss in terms of literal and figurative geography: the empty bedroom of a dead child, a clear-cut hillside outside of a logging town. From her own unique perspective, Kuipers continues in the spirit of poets like Elizabeth Bishop to examine how loss forces itself upon unwilling landscapes and how those landscapes must alter to receive that loss.
The Keys to the Jail
 2014
The Keys to the Jail continues Elizabeth Bishop's tradition of the art of losing, but delves deeper, asking the question of who is to blame for all we've lost. Keetje Kuipers's new collection calls us to reexamine the harsh words of failed love, the aging of a once-beautiful body, and our own voracious desires. Kuipers is a poet of daring leaps and unflinching observations, whose richly-textured lyrics travel from Montana's great wildernesses to the ocean-fogged streets of San Francisco as they search out the heart that's lost its way.
Articles & Audio
Selected Writings
• Short story: "Gettysburg" – Memorious
• Short story: "The Wolf" – Prairie Schooner
• Essay: "Rescue"– Terrain.org
COLLABORATORS
Walking at night, I read the house numbers
on those porches lit like vacant stairwells
hung along the mill's lip, flights of metal
steps any type of weather might fall through,
and this gentle litany tolls the schedule
of departing ferries that take us from
island to city and back again — 1210,
1245 — ferries where the whales bloom
a black and white skirt in our wake, ferries
we drive our big cars onto because now
we can go anywhere, ferries that took
the people from the clear shore of their lives
to the internment camps on the mainland
because nothing could be more dangerous
than living among each other where voices
unnetted and rising in complaint
are a flock of birds that can make no song
but that one which we sing together.
CROSSING
Flagged to a halt by a woman in boots
and an oiled canvas coat, we stopped for her
orange flag on the highway yesterday in
the first flurries of the season and watched
from the truck's cab as they moved the yearlings
from the north pasture to the south. No one
wanted to be the first to go. Their dark
hides veiled in thin lace of flakes like the child-
sized bridal train for sale at the thrift shop
in town, they huddled at the gates making
the faint sounds of mercy. Behind them, men
and women on horseback moved through the scrim
of snow, impossible to know what they
called to each other as we watched their lips
from behind the glass. Today the world is
melt and muck, and from the high road I see
their bodies scattered—easy once again—
across the field. Yesterday is still
a land with a blanket pulled over its borders,
though each knows what it means to have crossed.
Download Assets
Book Covers
---
Artist Photos