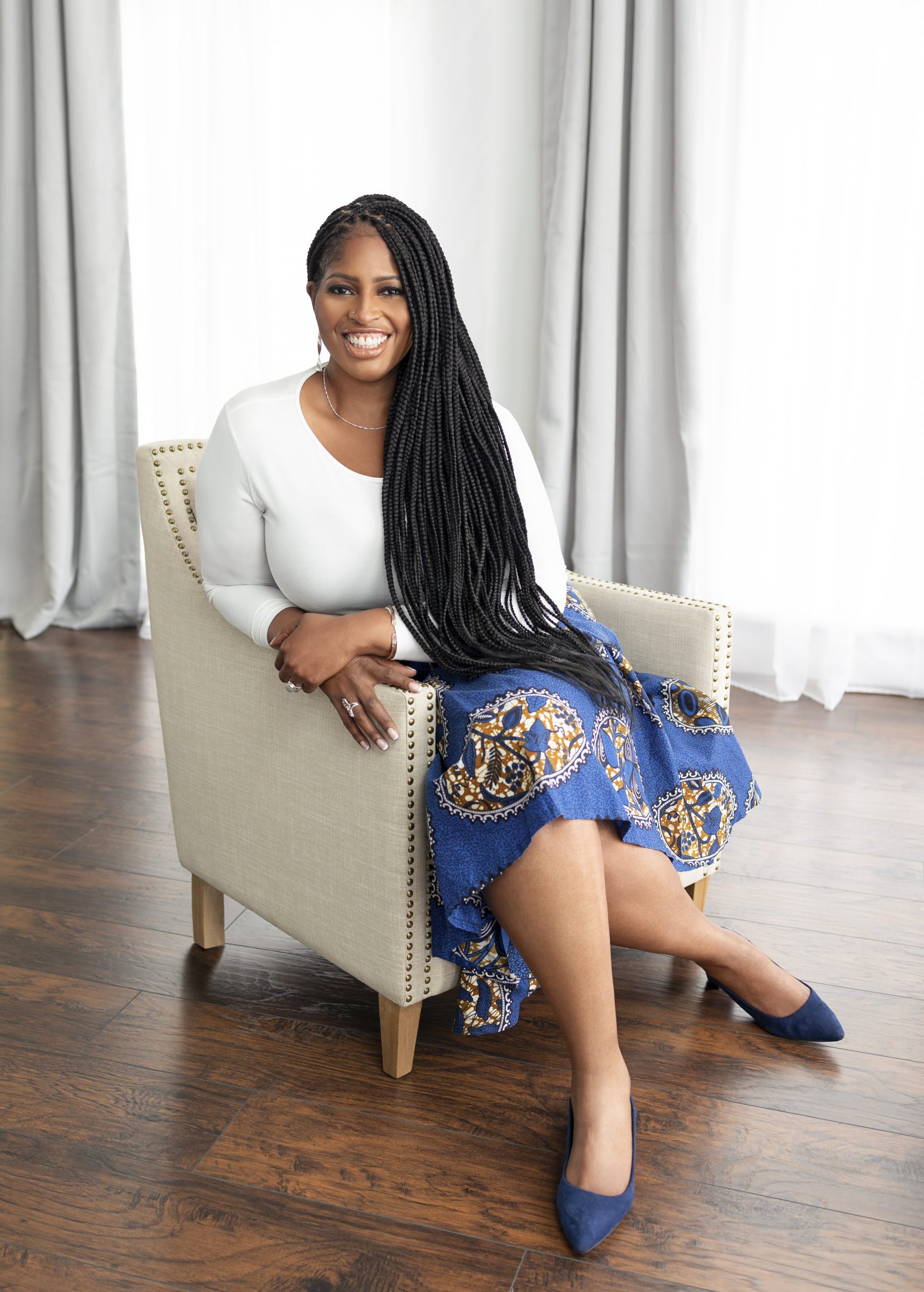 Mecca Jamilah Sullivan
Award-winning Fiction Writer & Critic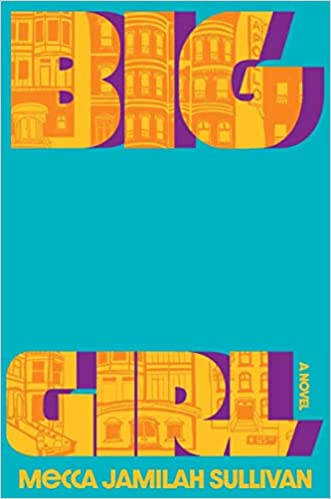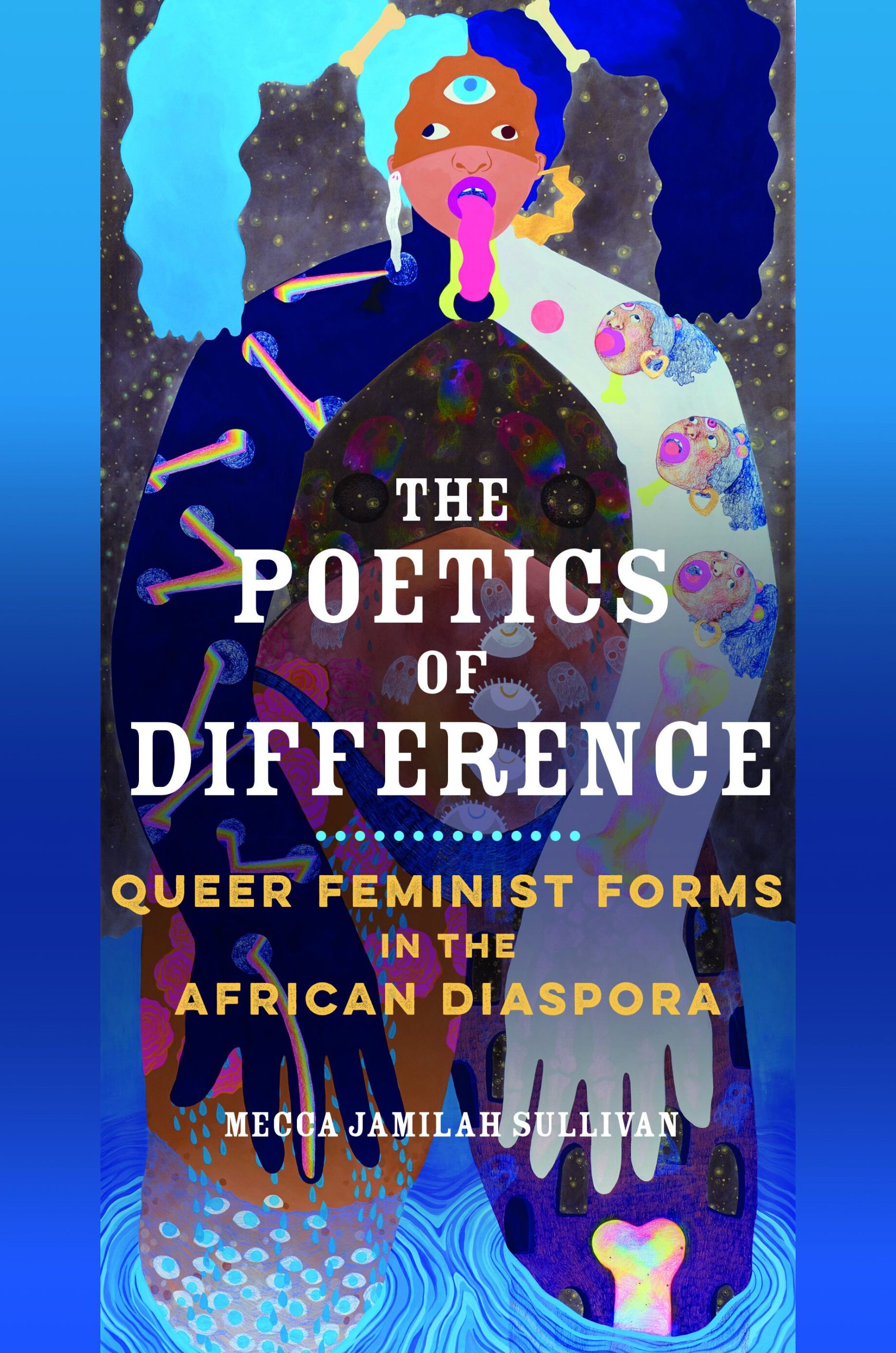 Readings &
Lecture Topics
Love as Intersectional Pedagogy
Audre Lorde, Pleasure, and the Queer Poetics of Joy
Black Queer Feminist Diasporas
Pedagogies of the Irresistible
An Evening with Mecca Jamilah Sullivan
Biography
"Mecca Jamilah Sullivan gives voice to girls and women with unruly bodies who dare to take up space in a world that shames them for being hungry for more. A tender and sumptuous offering of beauty." ―Janet Mock
"Sullivan's thinking elegantly explores the ways black women writers use genre as a queer practice of difference." –Kevin Quashie
Mecca Jamilah Sullivan's fiction explores the intellectual, emotional, and bodily lives of young black women through voice, music, and hip-hop inflected magical realist techniques. She is the author of the short story collection Blue Talk and Love (2015), winner of the Judith Markowitz Award for Fiction from Lambda Literary; The Poetics of Difference: Queer Feminist Forms in the African Diaspora (University of Illinois Press, 2021); and her highly anticipated debut novel Big Girl (W.W. Norton & Co. (2022), which was shortlisted for the Center for Fiction's First Novel Prize and long-listed for a Lambda Literary Award.
About Sullivan's debut novel, Big Girl, Kiese Laymon says, "There are three books on earth that I would give anything to be able to write and reread until the suns burns us up. Big Girl is one of those books. The sound, the expansiveness of the whispers, the critical, brilliant, sometimes bruising, beautiful Black girlness explored in this novel is literally second to none. I know I have just read and reread a new American classic that we as a culture and country desperately need. Believe that." While Rick Moody succinctly observes her writing to feel, "nearly Faulknerian."
Sullivan's short stories have appeared in Best New Writing, Kenyon Review, American Fiction: Best New Stories by Emerging Writers, Prairie Schooner, Callaloo, Crab Orchard Review, Robert Olen Butler Fiction Prize Stories, BLOOM: Queer Fiction, Art, Poetry and More, TriQuarterly, Feminist Studies, All About Skin: Short Stories by Award-Winning Women Writers of Color, DC Metro Weekly, Baobab: South African Journal of New Writing, and many others. A 2016 Pushcart Prize nominee, she is the winner of the Charles Johnson Fiction Award, the Glenna Luschei Fiction Award, the James Baldwin Memorial Playwriting Award, and honors from the National Endowment for the Arts, the Bread Loaf Writers' Conference, Lambda Literary, and the Center for Fiction in New York City, where she received an inaugural Emerging Writers Fellowship.
A proud native of Harlem, NY, Sullivan's critical and scholarly work on sexuality, identity, and poetics in contemporary African Diaspora culture has appeared in The Cut, Feminist Studies, American Quarterly, College Literature, The Rumpus, Ebony.com, The Feminist Wire, Black Futures, and many others. Mecca's research and scholarship have earned support from the Mellon-Mays Foundation, the Social Sciences Research Council, Williams College, Rutgers University, Duke University, the American Academy of University Women, and the Institute for Citizens and Scholars (formerly the Woodrow Wilson Foundation).
She is Associate Professor of English at Georgetown University and lives in Washington, DC.
Short Bio
Mecca Jamilah Sullivan is the author of three books: Big Girl, a NY Times Editors' Choice and a Phenomenal Book Club pick; Blue Talk and Love, winner of the Judith Markowitz Award from Lambda Literary; and The Poetics of Difference: Queer Feminist Forms in the African Diaspora, winner of the William Sanders Scarborough Prize from the MLA. She has earned honors from Bread Loaf, the Institute for Citizens and Scholars, the Mellon Foundation, the Center for Fiction, the NEA and others. Originally from Harlem, NY, she is Associate Professor of English at Georgetown University and lives in Washington DC
Visit Author Website
Videos
Publications
Big Girl
Fiction, 2022
In her highly anticipated debut novel, Mecca Jamilah Sullivan explores the perils―and undeniable beauty―of insatiable longing. Growing up in a rapidly changing Harlem, eight-year-old Malaya hates when her mother drags her to Weight Watchers meetings; she'd rather paint alone in her bedroom or enjoy forbidden street foods with her father. For Malaya, the pressures of her predominantly white Upper East Side prep school are relentless, as are the expectations passed down from her painfully proper mother and sharp-tongued grandmother. As she comes of age in the 1990s, she finds solace in the music of Biggie Smalls and Aaliyah, but her weight continues to climb―until a family tragedy forces her to face the source of her hunger, ultimately shattering her inherited stigmas surrounding women's bodies, and embracing her own desire. Written with vibrant lyricism shot through with tenderness, Big Girl announces Sullivan as an urgent and vital voice in contemporary fiction.
The Poetics of Difference: Queer Feminist Forms in the African Diaspora
Criticism, 2021
From Audre Lorde, Ntozake Shange, and Bessie Head, to Zanele Muholi, Suzan-Lori Parks, and Missy Elliott, Black women writers and artists across the African Diaspora have developed nuanced and complex creative forms. Mecca Jamilah Sullivan ventures into the unexplored spaces of black women's queer creative theorizing to learn its languages and read the textures of its forms. Moving beyond fixed notions, Sullivan points to a space of queer imagination where black women invent new languages, spaces, and genres to speak the many names of difference. Black women's literary cultures have long theorized the complexities surrounding nation and class, the indeterminacy of gender and race, and the multiple meanings of sexuality. Yet their ideas and work remain obscure in the face of indifference from Western scholarship. Innovative and timely, The Poetics of Difference illuminates understudied queer contours of black women's writing.
Blue Talk and Love
Short Story, 2015
The award-wining collection Blue Talk and Love tells the stories of girls and women of color navigating the moods and mazes of urban daily life. Set in various enclaves of New York City — including the middle-class Hamilton Heights section of Harlem, the black queer social world of the West Village, the Spanish-speaking borderland between Harlem and Washington Heights, and historic Tin Pan Alley — the collection uses magic realism, historical fiction, satire and more to highlight young black women's inner lives. The story lines range widely: a big-bodied teenage girl from Harlem discovers her sexuality in the midst of racial tensions at her Upper East Side school; four young women from Newark, New Jersey, are charged with assaulting the man who threatens to rape them; a pair of conjoined black female twins born into slavery, make their fame as stage performers in the Big City. In each story, the characters push past what is expected of them, learning to celebrate their voices and their lives.
Articles & Audio
Selected Writings
"Adale" (an excerpt from Blue Talk and Love)
Clusters of church women moved down Broadway in low, clinking heels, past the police barricades and heaps of renovation lumber that lined some of the blocks. At the corners, they gathered, piling into town car cabs on their way to Sunday service. Dominique recognized some of the women in one group from her mother's church. She paused and gave a dutiful smile as she approached, just as the women piled into a maroon Lincoln. One woman in a plush fur coat rolled down the back window and stuck her hand out into the air in front of the new GNC Nutrition Store.
"Hey, baby!" Her lips were painted a bright, festive red. She gave Dominique a wide smile from the cavern of the cab.
"Hi." Dominique smiled benignly again and rested her hand on her belly. She couldn't remember the woman's name, and she was sure the woman didn't remember hers, but it didn't matter. She was a woman from the church, Dominique was Mrs. Potter's daughter, and that was that. This easy anonymity was comforting. "How you doin' this mornin'?"
"Fine, sugar, don't pay to complain." The woman smiled and pointed to Dominique's stomach. "When you due?"
"Three-and-a-half weeks." Now a real smile spread on Dominique's face, her skin warming in the cold. "Hopefully she'll be a Valentine's baby."
"Well, God bless you!" The cab began to roll forward. "Tell your mother I said happy New Year! Tell her make sure she call me fore y'all go upstate. My sister's up there—Ella, you remember, used to work at the World Trade. She been up there a year now. Say the quiet gets to her, but leas' she can pay the rent easy. Told me she taken to gardening. Turnips, of all the things." She sighed. "Anyway, tell your mama we'll miss her. This place is changing faster than I-don't-know what. But I wish y'all the best. Specially that little one!" She pointed to Dominique's belly again. Then she gave a final smile and the window screeched up into its groove as the car sped ahead.
Cold air smacking her teeth, Dominique thought of Adale, and of the place she would think have to think of as home when the family left Harlem. She imagined her baby girl born into a buildingless place of cars and malls and dark trees whose bushy green tops crowded the sky. There would be no music on the streets, no subways or corner stores. What there would be was a thick sun like in the commercials. There would be mud, grass, her and her family out there, somewhere, in a short two-bedroom house, but with heat, the rent paid, more and better food to eat. It could be alright for Adale to grow up someplace like that, Dominique practiced telling herself. She closed her eyes and tried to believe it, feeling the baby kick.
Download Assets
Book Covers
---
Artist Photos