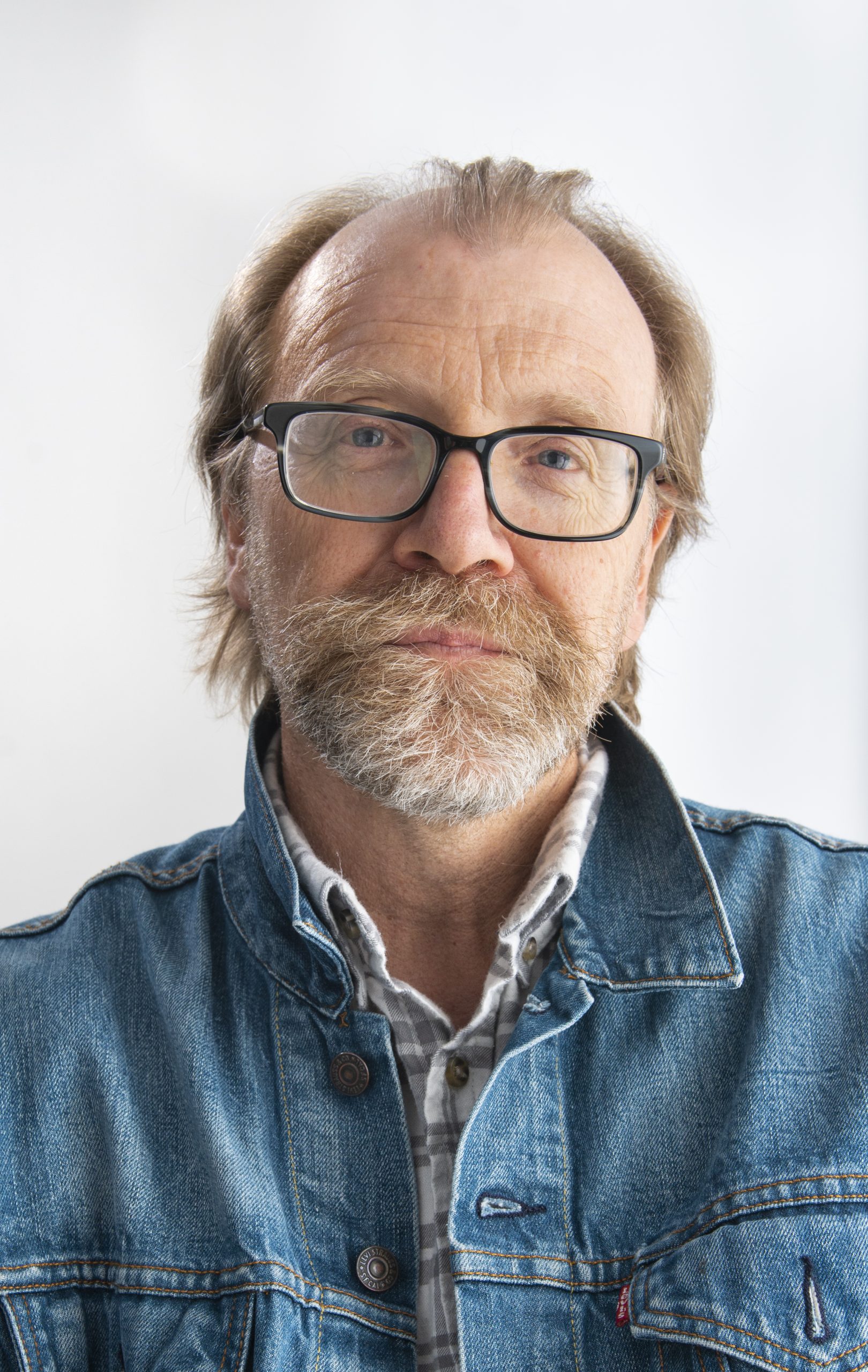 George Saunders
#1 New York Times Bestselling Novelist
Story Prize & Folio Prize Winner
Man Booker Prize Winner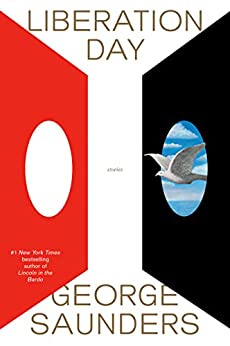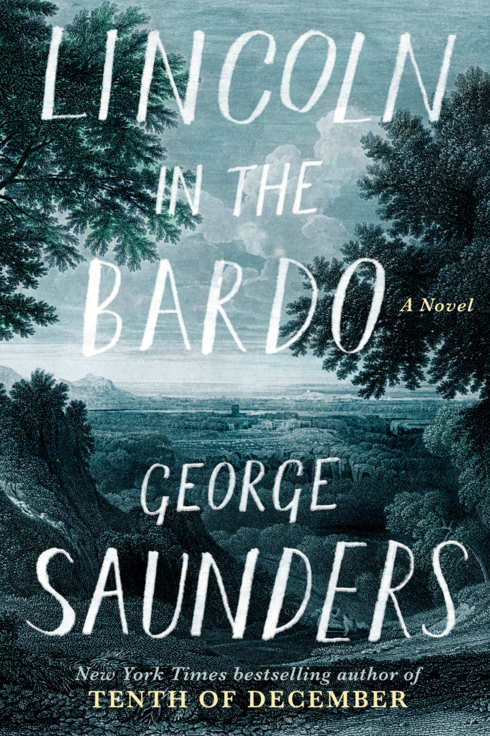 Readings &
Lecture Topics
The Braindead Megaphone
America in the Bardo
Congratulations, By The Way
An Evening with George Saunders
Biography
"George Saunders is a complete original, unlike anyone else, thank god. There is no one better, no one more essential to our national sense of self and sanity." —Dave Eggers
"With his concise, unorthodox and daring work, [Saunders] proves that the true subversives are not those who shout. They are those with the insight and mastery to show us a world that seems hilariously impossible and horrifyingly likely at the same time."  —Telegraph
"The best short story writer in English—not 'one of',' not 'arguably', but the Best." —Time
The recipient of a 2006 MacArthur Foundation Fellowship ("Genius" Award), George Saunders is the author of a novel, four collections of short stories, a novella, a book of essays, and an award-winning children's book. His long-awaited novel, Lincoln in the Bardo, was published in 2017; which Colson Whitehead noted as: "A luminous feat of generosity and humanism." His most recent book is Liberation Day (Penguin Random House, 2022), a masterful collection that explores ideas of power, ethics, and justice, and cuts to the very heart of what it means to live in community with our fellow humans. About the collection, Esquire said: "In these powerful and perceptive stories, Saunders conjures a nation in moral and spiritual decline, where acts of kindness wink through like lights in the darkness."
In 2017, Saunders won the Man Booker Prize for his novel Lincoln in the Bardo. His collection, Tenth of December (Random House, 2013), was a finalist for the National Book Award, and winner of the 2014 Story Prize for short fiction and the 2014 Folio Prize, which celebrates the best fiction of our time. Chair of the Judges for the Folio Prize, Lavinia Greenlaw, said: "George Saunders's stories are both artful and profound. Darkly playful, they take us to the edge of some of the most difficult questions of our time and force us to consider what lies behind and beyond them. His subject is the human self under ordinary and extraordinary pressure. His worlds are heightened versions of our own, full of inexorable confrontations from which we are not easily released. Unflinching, delightful, adventurous, compassionate, he is a true original whose work is absolutely of the moment. We have no doubt that these stories will prove only more essential in years to come." Tenth of December was also named one of the ten best books of the year by The New York Times Book Review, and the collection, and Saunders' work, was highlighted in a New York Times Magazine cover story.
Saunders's other collections include A Swim In A Pond In The Rain; the bestselling Pastoralia, set against a warped, hilarious, and terrifyingly recognizable American landscape; CivilWarLand in Bad Decline, a Finalist for the PEN/Hemingway Award, and In Persuasion Nation, one of three finalists for the 2006 Story Prize for best short story collection of the year. Pastoralia, CivilWarLand in Bad Decline, and Tenth of December were all New York Times Notable Books.
Saunders is also the author of the novella-length illustrated fable, The Brief and Frightening Reign of Phil, which takes us into a profoundly strange country called Inner Horner, and the New York Times bestselling children's book, The Very Persistent Gappers of Frip, illustrated by Lane Smith, which has won major children's literature prizes in Italy and the Netherlands. The Boston Globe lauds Saunders' ability to "construct a story of absurdist satire, then locate within it a moment of searing humanity." Congratulations, by the Way (Random House, 2014) is a book containing the funny yet uplifting graduation speech Saunders gave at Syracuse University, which went viral shortly after its delivery.
Saunders' book of essays, The Braindead Megaphone (2007), received critical acclaim and landed him spots on The Charlie Rose Show, Late Night with David Letterman, and The Colbert Report. Vanity Fair wrote of the book, "Saunders's bitingly clever and compassionate essays are a Mark Twain-syle shot in the arm for Americans, an antidote to the dumbing down virus plaguing our country. Well, we live in hope." His work appears regularly in The New Yorker, GQ, and Harpers Magazine, and has appeared in the O'Henry, Best American Short Story, Best Non-Required Reading, and Best American Travel Writing anthologies.
In 2001, Saunders was selected by Entertainment Weekly as one of the one hundred top most creative people in entertainment, and by The New Yorker in 2002 and one of the best writers 40 and under.  In 2006, he was awarded both a MacArthur Fellowship, for "bring[ing] to contemporary American fiction a sense of humor, pathos, and literary style all his own," and a Guggenheim Fellowship. In 2013 TIME Magazine listed Saunders on its list of 100 Most Influential People in the World. He teaches in the Creative Writing Program at Syracuse University.
Short Bio
George Saunders is the author of a novel, four collections of short stories, a novella, and a book of essays. His most recent collection, Liberation Day, is a masterful collection that explores ideas of power, ethics, and justice, and cuts to the very heart of what it means to live in community with our fellow humans. Saunders' long-awaited novel, Lincoln in the Bardo, was published in 2017 and helped him earn the Man Booker Prize. Saunders's collection, Tenth of December, was the winner of the 2014 Story Prize and the 2014 Folio Prize. The recipient of a 2006 MacArthur Foundation Genius grant, his work appears regularly in The New Yorker, GQ, and Harpers Magazine, and has appeared in the O'Henry, Best American Short Story, Best Non-Required Reading, and Best American Travel Writing anthologies. He is the recipient of a Guggenheim Fellowship and was named one of the 100 Most Influential People in the World by TIME Magazine in 2013.
Visit Author Website
Videos
Publications
Articles & Audio
Selected Writings
VICTORY LAP (excerpt from story)
For months afterward she had nightmares in which Kyle brought the rock down. She was on the deck trying to scream his name but nothing was coming out. Down came the rock. Then the guy had no head. The blow just literally dissolved his head. Then his body tumped over and Kyle turned to her with this heartbroken look of, My life is over. I killed a guy.
Why was it, she sometimes wondered, that in dreams we can't do the simplest things? Like a crying puppy is standing on some broken glass and you want to pick it up and brush the shards off its pads but you can't because you're balancing a ball on your head. Or you're driving and there's this old guy on crutches, and you go, to Mr. Feder, your Driver's Ed teacher, Should I swerve? And he's like, Uh, probably. But then you hear this big clunk and Feder makes a negative mark in his book.
—from Tenth of December
THE GREAT DIVIDER (excerpt from essay)
Once upon a time, there was a wealthy country. Just to the south was a poor country. Between them ran a border. People from the poor country were always sneaking over, trying to partake of the wealth of the wealthy country. The people in the wealthy country resented this. Or some did. Some seemed fine with it, and even helped them once they got here. Some said it was a crisis and a big wall was needed. Others said: What crisis? It's been going on for years, plus they work so cheap, you want to pay nine bucks for a freaking quart of strawberries? The national media seized on the story and, as always, screwed it up: reduced it to pithy sound bites, politicized it, and injected it with faux urgency, until, lo, the nation was confused. Then, a man, a Writer—me, actually "decided to venture forth, to find some answers."
—from The Braindead Megaphone
THE FALLS (excerpt from story)
Boy oh boy, could life be a torture. Could life ever force a fellow into a strange, dark place from which he found himself doing graceless, unforgivable things like casting aspersions on his beloved firstborn. If only he could escape BlasCorp and do something significant, such as discover a critical vaccine. But it was too late, and he had never been good at biology and in fact had flunked it twice. But some kind of moment in the sun would certainly not be unwelcome. If only he could be a tortured prisoner of war who not only refused to talk but led the other prisoners in rousing hymns at great personal risk. If only he could witness an actual miracle or save the president from an assassin or win the Lotto and give it all to charity. If only he could be part of some great historical event like the codgers he saw on PBS who had been slugged in the Haymarket Riot or known Medgar Evers or lost beatific mothers on the Titanic. His childhood dreams had been so bright, he had hoped for so much, it couldn't be true that he was a nobody, although, on the other hand, what kind of somebody spends the best years of his life swearing at a photocopier? Not that he was complaining.
—from Pastoralia
Download Assets
Book Covers
---
Artist Photos