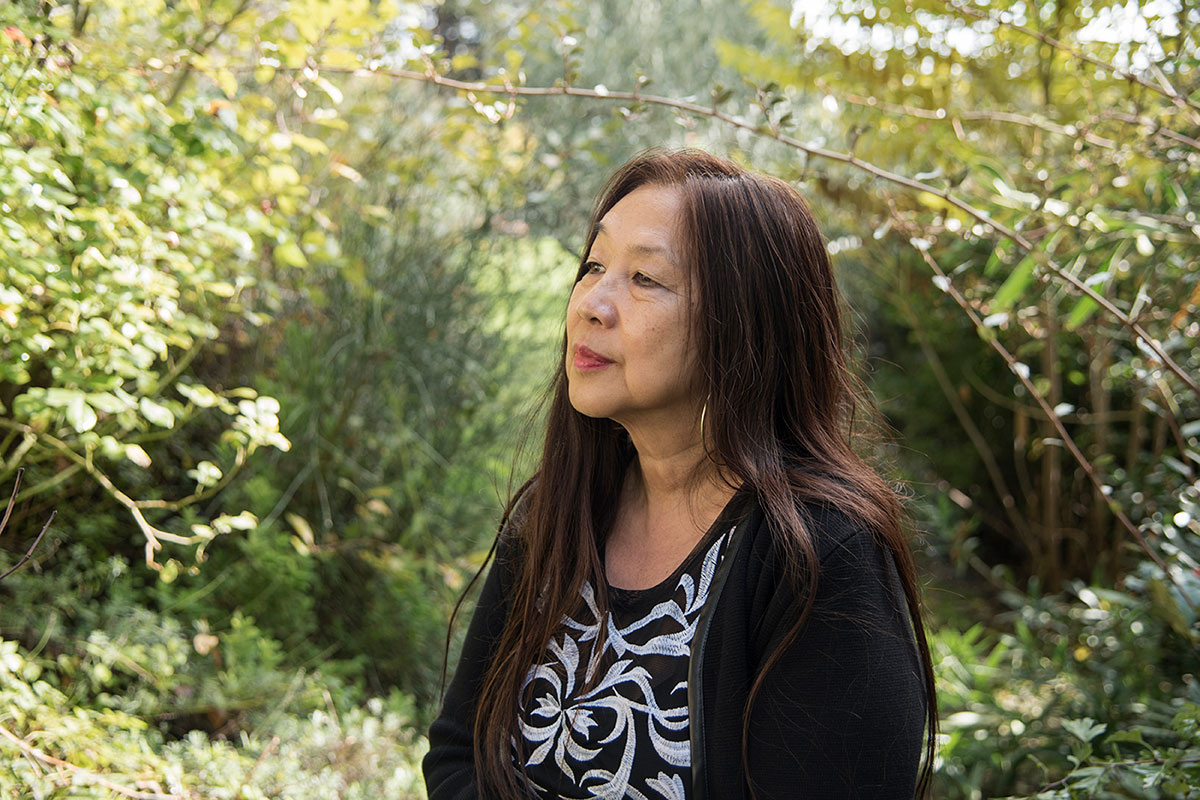 Marilyn Chin
Poet, Novelist, Translator
Pushcart Prize-winning Author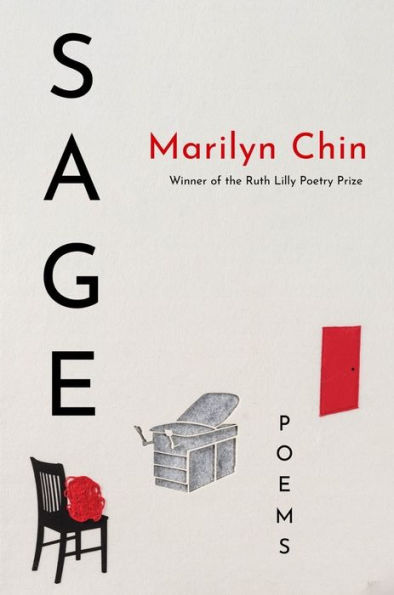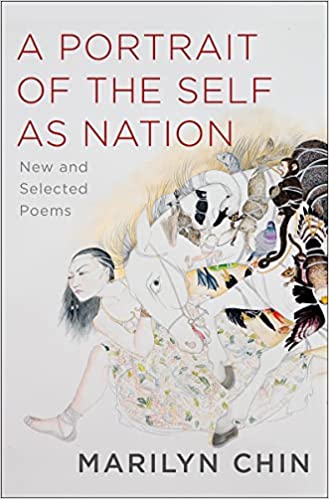 Readings &
Lecture Topics
An Evening with Marilyn Chin
Biography
"Marilyn Chin's poems excite and incite the imagination through their brilliant cultural interfacings, their theatre of anger, their compassion, and their high mockery of wit. Reading her, our sense of the possibilities of poetry is opened further, and we feel again what an active, powerful art it can be." ―Adrienne Rich
"A poet of contradictions, poignant sentiment, beat-your-ass toughness, and unexpected humor." ―Los Angeles Review of Books
"Marilyn Chin is a major voice." ―Eavan Boland
Marilyn Chin is the award-winning poet and author of Rhapsody in plain yellow (2003), Hard Love Province (2014), and A Portrait of the Self As Nation (2018), Sage (2023), among others. Born in Hong Kong and raised in Portland, Oregon, Chin's works have become Asian American classics and are taught in classrooms internationally. Contemporary Women Poets essayist Anne-Elizabeth Green observed, "The pains of cultural assimilation infuse [Chin's] poems." She is also the author of the novel Revenge of the Mooncake Vixen (2009). In addition to writing poetry and fiction, she has translated poems by the modern Chinese poet Ai Qing and co-translated poems by the Japanese poet Gozo Yoshimasu.
Chin has read and taught workshops all over the world. Recently, she was guest poet at universities in Beijing, Shanghai, Singapore, Hong Kong, Manchester, Sydney, Berlin, Iowa and elsewhere. She's won numerous awards, including the 2020 Ruth Lilly Poetry Prize, the United Artist Foundation Fellowship, the Radcliffe Institute Fellowship at Harvard, the Rockefeller Foundation Fellowship at Bellagio, the Anisfield Wolf Book Award, two NEAs, the Stegner Fellowship, the PEN/Josephine Miles Award, five Pushcart Prizes, and a Fulbright Fellowship to Taiwan.
She is featured in a variety of anthologies, including The Norton Anthology of Literature by Women and The Norton Anthology of Modern and Contemporary Poetry, The Penguin Anthology of 20th Century Poetry, and The Best American Poetry.
She is Professor Emerita at San Diego State University and presently serves as a Chancellor at the Academy of American Poets.
Short Bio
Marilyn Chin was born in Hong Kong. She is the author of six poetry collections and a novel. She is the winner of the 2020 Ruth Lily Prize in Poetry, the Anisfield-Wolf Book Award, the PEN Oakland/Josephine Miles Literary Award, and a Radcliffe Institute fellowship, among other honors. Presently, she serves as a chancellor of the Academy of American Poets and lives in San Diego.
Videos
Publications
Articles & Audio
Selected Writings
• Read "How I Got That Name" by Marilyn Chin – Poets.org
The Floral Apron by Marilyn Chin
The woman wore a floral apron around her neck,
that woman from my mother's village
with a sharp cleaver in her hand.
She said, "What shall we cook tonight?
Perhaps these six tiny squid
lined up so perfectly on the block?"
She wiped her hand on the apron,
pierced the blade into the first.
There was no resistance,
no blood, only cartilage
soft as a child's nose. A last
iota of ink made us wince.
Suddenly, the aroma of ginger and scallion fogged our senses,
and we absolved her for that moment's barbarism.
Then, she, an elder of the tribe,
without formal headdress, without elegance,
deigned to teach the younger
about the Asian plight.
And although we have traveled far
we would never forget that primal lesson
—on patience, courage, forbearance,
on how to love squid despite squid,
how to honor the village, the tribe,
that floral apron.
Download Assets
Book Covers
---
Artist Photos