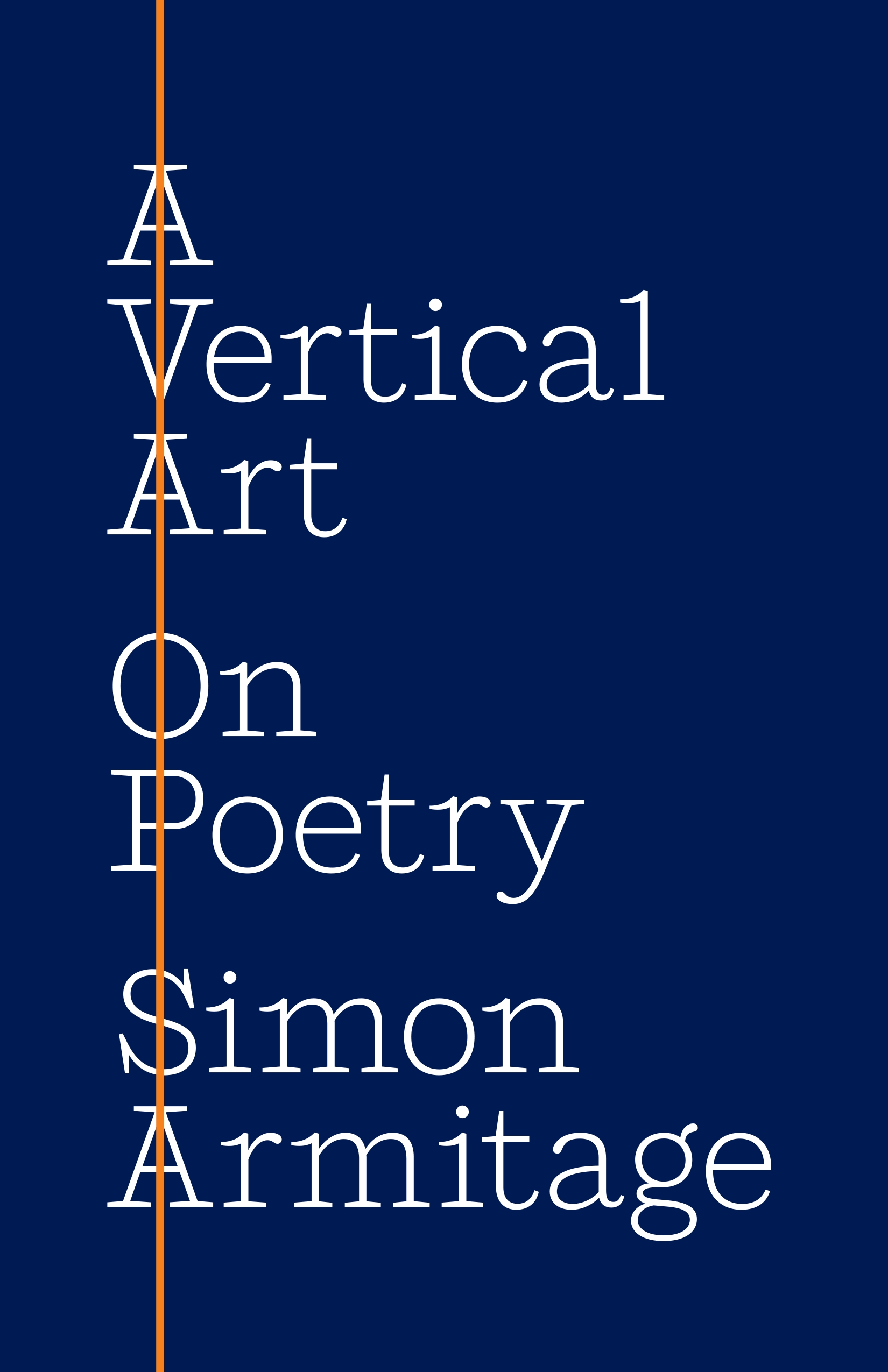 In A Vertical Art, acclaimed poet Simon Armitage takes a refreshingly common-sense approach to an art form that can easily lend itself to grand statements and hollow gestures. Questioning both the facile and obscure ends of the poetry spectrum, he offers sparkling new insights about poetry and an array of favorite poets.
Based on Armitage's public lectures as Oxford Professor of Poetry, A Vertical Art illuminates poets as varied as Emily Dickinson, Walt Whitman, Marianne Moore, W. H. Auden, Ted Hughes, Thom Gunn, A. R. Ammons, and Claudia Rankine. The chapters are often delightfully sassy in their treatment, as in "Like, Elizabeth Bishop," in which Armitage dissects—and tallies—the poet's predilection for similes. He discusses Bob Dylan's Nobel Prize, poetic lists, poetry and the underworld, and the dilemmas of translating Sir Gawain and the Green Knight. Armitage also pulls back the curtain on the unromantic realities of making a living as a contemporary poet, and ends the book with his own list of "Ninety-Five Theses" on the principles and practice of poetry.
An appealingly personal book that explores the volatile and disputed definitions of poetry from the viewpoint of a practicing writer and dedicated reader, A Vertical Art makes an insightful and entertaining case for the power and potential of poetry today.