Molly Peacock
Acclaimed Poet, Performer, & Writer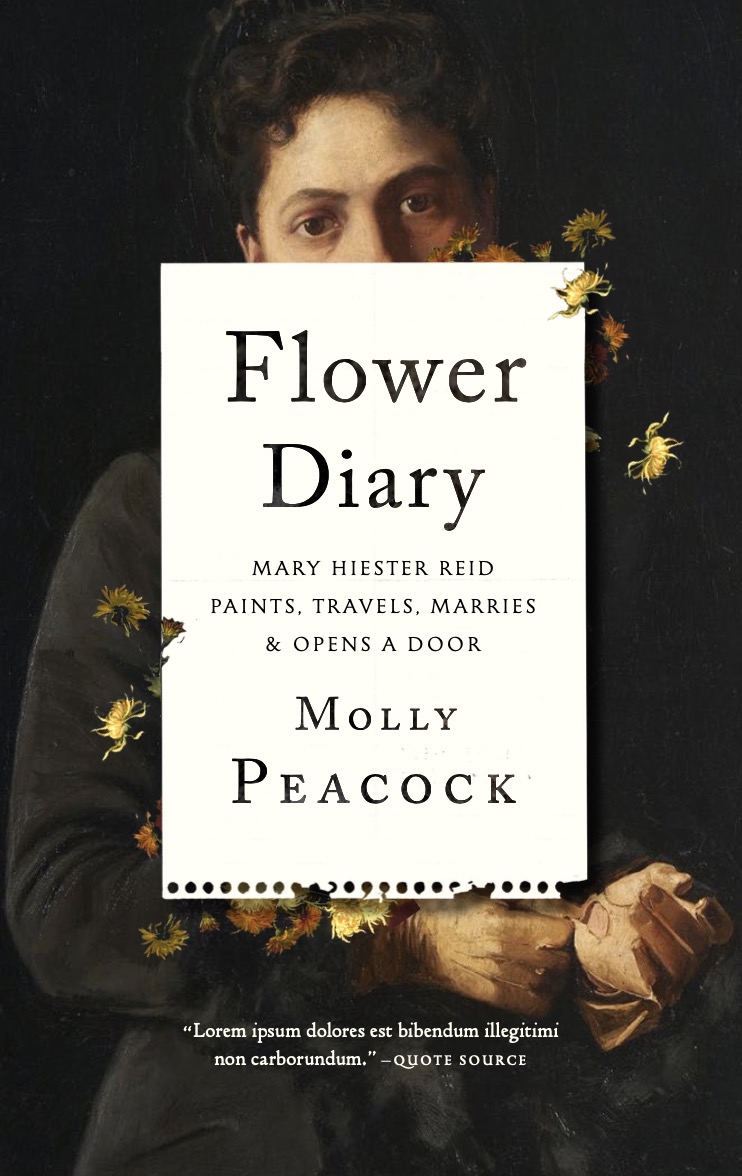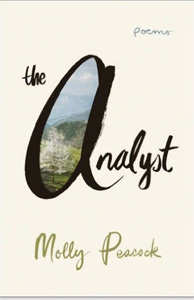 Readings &
Lecture Topics
Poetry & Performance
Childless by Choice
Creativity in Later Years
An Evening with Molly Peacock
Biography
"[Peacock] has a luxuriantly sensual imagination—and an equally sensual feel for the language. In mood her poems range from high-spirited whimsy to bemused reflection. Whatever the subject, rich music follows the tap of Molly Peacock's baton." —Washington Post
"Peacock's poems are filled with little formal miracles, the sort of verbal dazzlement we grew up on but have starved for in the barren days of the plain style." —Georgia Review
Molly Peacock is a poet and biographer whose multi-genre literary life takes her from poetry to prose, from words to words-and-pictures, and from lyric self-examination to curiosity about the lives of others.
She is the author of seven volumes of poetry, including The Analyst, poems about a decades-long patient-therapist relationship that reverses and continues to evolve after the analyst's stroke and recovery through painting, The Second Blush, poems about a mid-life marriage, and Cornucopia: New & Selected Poems. Widely anthologized, her poems appear in The Best of the Best American Poetry and The Oxford Book of American Poetry. She is former president of the Poetry Society of America, and was a co-creator of the Poetry in Motion program on New York City's public transportation. She co-edited the anthology Poetry in Motion: 100 Poems from the Subways and Buses. In Canada she created The Best Canadian Poetry in English series, now in its ninth year.
Her biography The Paper Garden: Mrs. Delany Begins Her Life's Work at 72 was named a Book of the Year by The Economist, The Globe and Mail, The Irish Times, London Evening Standard and Booklist.  Evolving from an essay chosen by David Foster Wallace for Best American Essays, The Paper Garden is at once a biography of an extraordinary eighteenth-century woman and a fascinating meditation on late-life creativity. The New York Times wrote that "Delany's story abounds with energy as Peacock brings her alive. Like her glorious multilayered collages, Delany is so vivid a character she almost jumps from the page." Molly has spoken on beginning a life's work after having lived a life across North America. Her most recent book Flower Diary: Mary Hiester Reid Paints, Travels, Marries & Opens a Door is a biography exploring uncovers the history of neglected painter Mary Hiester Reid, a trailblazing artist who refused to choose between a marriage and a career.
Peacock is also the author of a memoir, Paradise, Piece by Piece, where she explains her choice not to have children, and the loneliness women often feel in dealing with the social pressures concerning motherhood.She is one of the subjects of the documentary film by Renee McCormick A Life Outside Convention.
Her other prose books include How to Read a Poem…and Start a Poetry Circle. She is the editor of a collection of essays, The Private I: Privacy in a Public World. Peacock's essays have appeared in Elle, House & Garden, Creative Nonfiction, New York Magazine, and O the Oprah Magazine.
Molly Peacock also wrote and performed in a one-woman show in poems, The Shimmering Verge, which presents her life as a poet. The show toured the US and Canada, including off Broadway. The New York Times described it as "stunning memory pieces…[with] animated, sometimes comical delivery."
Among her honors are fellowships from the Danforth, Ingram Merrill, and Woodrow Wilson Foundations, as well as the National Endowment for the Arts and the Canada Council on the Arts. Her poems have appeared in The New Yorker, The Literary Review of Canada, The Times Literary Supplement, The Malahat Review, The Yale Review, and other leading literary journals. She also held a Fellowship from the Leon Levy Center for Biography at the CUNY Graduate Center. Peacock has been a writer-in-residence and teacher at numerous universities, including Bucknell University, University of California, Riverside, University of Western Ontario and University of Cincinnati. She is Faculty Emerita at the Spalding University Brief Residency MFA Program in Creative Writing.
She received a BA magna cum laude from SUNY Binghamton and an M.A. with honors from The Writing Seminars at The Johns Hopkins University. Born in Buffalo, Peacock is also a citizen of Canada, where she resides with her husband. She is based both in Toronto and New York City.
Short Bio
Molly Peacock is the author of seven books of poetry, including The Analyst, The Second Blush and Cornucopia: New & Selected Poems. She is also the author of several books of prose and a memoir, Paradise, Piece by Piece. Her poems have appeared in The New Yorker, The Nation, The New Republic, The Paris Review, and other leading literary journals. Among her honors are fellowships from the Danforth, Ingram Merrill, and Woodrow Wilson Foundations, as well as the National Endowment for the Arts. In Canada she is the series editor for The Best Canadian Poetry in English, and the Poetry Editor of the Literary Review of Canada.
Visit Author Website
Videos
Publications
Articles & Audio
Selected Writings
SEEDCASE (biography excerpt)
Imagine starting your life's work at seventy-two. At just that age, Mary Granville Pendarves Delany (May 14, 1700-April 15, 1788), a fan of George Frideric Handel, a sometime dinner partner of satirist Jonathan Swift, a wearer of green-hooped satin gowns, and a fiercely devoted subject of blond king George III, invented a precursor of what we know as collage. One afternoon in 1772, she noticed how a piece of colored paper matched the dropped petal of a geranium. After making that vital imaginative connection between paper and petal, she lifted the eighteenth-century equivalent of an X-Acto blade (she'd have called it a scalpel) or a pair of filigree-handled scissors—the kind that must have had a nose so sharp and delicate that you could imagine it picking up a scent. With the instrument alive in her still rather smooth-skinned hand, she began to maneuver; carefully cutting the exact geranium petal shape from the scarlet paper.
Then she snipped out another.
And another, and another; and with the trance-like efficiency of repetition—commencing the most remarkable work of her life.
—from The Paper Garden: An Artist Begins Her Life's Work at 72
WHY I AM NOT A BUDDHIST
I love desire, the state of want and thought
of how to get; building a kingdom in a soul
requires desire. I love the things I've sought—
you in your beltless bathrobe, tongues of cash that loll
from my billfold—and love what I want: clothes,
houses, redemption. Can a new mauve suit
equal God? Oh no, desire is ranked. To lose
a loved pen is not like losing faith. Acute
desire for nut gateau is driven out by death,
but the cake on its plate has meaning,
even when love is endangered and nothing matters.
For my mother, health; for my sister, bereft,
wholeness. But why is desire suffering?
Because want leaves a world in tatters?
How else but in tatters should a world be?
A columned porch set high above a lake.
Here, take my money. A loved face in agony,
the spirit gone. Here, use my rags of love.
—from Cornucopia: New and Selected Poems
THE FLAW
The best thing about a hand-made pattern
is the flaw.
Sooner or later in a hand-loomed rug,
among the squares and flattened triangles,
a little red nub might soar above a blue field,
or a purple cross might sneak in between
the neat ochre teeth of the border.
The flaw we live by, the wrong color floss,
now wreathes among the uniform strands
and, because it does not match,
makes a red bird fly,
turning blue field into sky.
It is almost, after long silence, a word
spoken aloud, a hand saying through the flaw,
I'm alive, discovered by your eye.
—from The Second Blush
Download Assets
Book Covers
---
Artist Photos