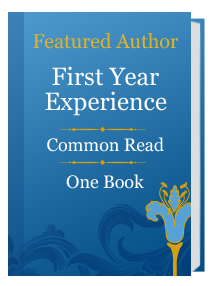 "The challenge of making racism relevant, or even evident, to those who do not bear the brunt of its ill effects is tricky. Rankine brilliantly pushes poetry's forms to disarm readers and circumvent our carefully constructed defense mechanisms against the hint of possibly being racist ourselves." —New York Times
"A singular perspective, a consummate talent, and a courageous spirit." —Jackson Prize Judges Citation 
"Citizen is the book of a generation." — The Sunday Times (UK)
Born in Kingston, Jamaica, and educated at Williams College and Columbia University, Claudia Rankine is the author of five collections of poetry, a play, numerous video collaborations, and is the editor of several anthologies. Whether writing about intimacy or alienation, Rankine's voice is one of unflinching and unrelenting candor, and her poetry is some of the most innovative and thoughtful work to emerge in recent years. Her work often crosses genres as it tracks wild and precise movements of mind. Noting that "hers is an art neither of epiphany nor story," critic Calvin Bedient observed that "Rankine's style is the sanity, but just barely, of the insanity, the grace, but just barely, of the grotesqueness," while the Judges Citation for the Jackson Prize states: "The moral vision of Claudia Rankine's poetry is astounding. In a body of work that pushes the boundaries of the contemporary lyric, Rankine has managed to make space for meditation and vigorous debate upon some of the most relevant and troubling social themes of the 20th and 21st centuries."
Rankine's critically acclaimed book, Citizen: An American Lyric (Graywolf, 2014), uses poetry, essay, cultural criticism, and visual images, to explore what it means to be an American citizen in a "post-racial" society. A defining text for our time, Citizen was the winner of the PEN Open Book Award and National Book Critics Circle Award for Poetry—it was also a finalist in the criticism category, making it the first book in the award's history to be a double nominee. Citizen also won the NAACP Image Award and the LA Times Book Award for poetry, as well as being shortlisted for the 2015 Forward Prize for Best Collection and nominated for the Hurston/Wright 2015 Legacy Award. A finalist for the National Book Award, Citizen also holds the distinction of being the only poetry book to be a New York Times bestseller in the nonfiction category, and it was selected as an NPR Best Book of 2014: "Though Claudia Rankine's poetry, by turns lyrical and narrative, is always stunning in its ability to speak to the present American moment, Citizen feels especially necessary. This collection examines everyday encounters with racism in the second person, forcing the reader—regardless of identity—to engage a narrative haunted by the deaths of Michael Brown, Trayvon Martin, and Renisha McBride." The New York Times wrote, "This is the poet as conceptual artist, in full mastery of her craft. And while the themes of this book could have been mined from any point in America's history, Rankine sets the whole collection resolutely in the present. Contemporary content and contemporary form mirror each other."
Don't Let Me Be Lonely (2008)—a multi-genre project that blends poetry, essays, and image—is an experimental and deeply personal exploration of the condition of fragmented selfhood in contemporary America. In the words of Robert Creeley: "Claudia Rankine here manages an extraordinary melding of means to effect the most articulate and moving testament to the bleak times we live in I've yet seen. It's master work in every sense, and altogether her own." Her other collections are the award-winning Nothing in Nature is Private, The End of the Alphabet, and Plot, wherein she welds the cerebral and the spiritual, the sensual and the grotesque.
In 2014, Rankine was awarded Poets & Writers' Jackson Poetry Prize, awarded to an American poet of exceptional talent who deserves wider recognition. The judges commented, "In a body of work that pushes the boundaries of the contemporary lyric, Rankine has managed to make space for meditation and vigorous debate upon some of the most relevant and troubling social themes of the twentieth and twenty-first centuries. Maintaining a firm grasp upon the tools we normally associate with the lyric poet, such as associative shifts and leaps, allusion, sonic agility, elegy, and a deep and resonant imagery, Rankine's poems also foster a quite nearly cinematic sense of suspense, striking notes of urgency, anxiety, and momentous inevitability…These poems do the work of art of the highest order—teaching, chastening, changing, astounding, and humanizing the reader."
Rankine is also the author of a play, Provenance of Beauty: A South Bronx Travelogue, which is performed on a bus ride through the Bronx. The New York Times calls it an "engrossing urban adventure, which does not conform to the standard formula for theater but does make the bustle outside the bus throb with history, mystery and meaning, as the best live performances do." She is also the founder of the Open Letter Project: Race and the Creative Imagination, and co-produces a video series, "The Situation," alongside John Lucas.
Rankine co-edited the anthology American Women Poets in the 21st Century: Where Lyric Meets Language, and her work is included in several anthologies, including Great American Prose Poems: From Poe to the Present, Best American Poetry 2001, Giant Step: African American Writing at the Crossroads of the Century, and The Garden Thrives: Twentieth Century African-American Poetry. Her work has been published in numerous journals including Boston Review, TriQuarterly, and The Poetry Project Newsletter. She lives and teaches in California.

Claudia Rankine is the author of Citizen: An American Lyric; Don't Let Me Be Lonely; Plot; The End of the Alphabet; and Nothing in Nature is Private. She won the PEN Open Book Award and National Book Critics Circle Award for Poetry—for Citizen, the first book ever to be named a finalist in both the poetry and criticism categories. In 2014 she was a National Book Award Finalist, and received Poets & Writers' Jackson Poetry Prize. Citizen also holds the distinction of being the only poetry book to be a NY Times bestseller in the nonfiction category. Rankine co-edited the anthologies The Racial Imaginary: Writers on Race in the Life of the Mind and American Women Poets in the 21st Century: Where Lyric Meets Language, and her work is included in several anthologies, including Great American Prose Poems: From Poe to the Present, Best American Poetry 2001, Giant Step: African American Writing at the Crossroads of the Century, and The Garden Thrives: Twentieth Century African-American Poetry.
THE RACIAL IMAGINARY: WRITERS ON RACE IN THE LIFE OF THE MIND (Anthology, co-editor, 2015)
Frank, fearless letters from poets of all colors, genders, classes about the material conditions under which their art is made. An expansion and deepening of Rankine's 2011 "Open Letter" web-project, which responded to a poem published by a popular white male poet that made use of a black female body. In response to Rankine's own honesty, writers question, vent, relate the effects and affects of racial difference and explore art's failure, thus far, to adequately imagine.
CITIZEN: AN AMERICAN LYRIC (2014)
"Citizen is a blistering work of contemporary American poetry." —TANK Magazine (UK)
Claudia Rankine's bold new book recounts mounting racial aggressions in ongoing encounters in twenty-first-century daily life and in the media. Some of these encounters are slights, seeming slips of the tongue, and some are intentional offensives in the classroom, at the supermarket, at home, on the tennis court with Serena Williams and the soccer field with Zinedine Zidane, online, on TV—everywhere, all the time. The accumulative stresses come to bear on a person's ability to speak, perform, and stay alive. Our addressability is tied to the state of our belonging, Rankine argues, as are our assumptions and expectations of citizenship. In essay, image, and poetry, Citizen is a powerful testament to the individual and collective effects of racism in our contemporary, often named "post-race" society.
DON'T LET ME BE LONELY (2008)
In this powerful sequence of TV images and essay, Award-winning poet Claudia Rankine explores the personal and political unrest of our volatile new century. Rankine, well known for her experimental multi-genre writing, fuses the lyric, the essay, and the visual in this politically and morally fierce examination of solitude in the rapacious and media-driven assault on selfhood that is contemporary America. With wit and intelligence, Rankine strives toward clarity—of thought and imagination—while always arguing that recognition of others is the only salvation for ourselves, our art, and our government. Don't Let Me Be Lonely is an important new confrontation with our culture, with a voice at its heart bewildered by its inadequacy in the face of race riots, terrorist attacks, medicated depression, and the antagonism of the television that won't leave us alone. 

CITIZEN (excerpt)
A man knocked over her son in the subway. You feel your own body wince. He's okay, but the son of a bitch kept walking. She says she grabbed the stranger's arm and told him to apologize. Yes, and you want it to stop, you want the child pushed to the ground to be seen, to be helped to his feet, to be brushed off by the person that did not see him, has never seen him, has perhaps never seen anyone who is not a reflection of himself.
The beautiful thing is that a group of men began to stand behind me like a fleet of bodyguards, she says, like newly found uncles and brothers.
•
At the end of a brief phone conversation, you tell the manager you are speaking with that you will come by his office to sign the form. When you arrive and announce yourself, he blurts our, I didn't know you were black!
I didn't mean to say that, he then says.
Aloud, you say.
What? he asks.
You didn't mean to say that aloud.
Your transaction goes swiftly after that.
•
Words work as release—well-oiled doors opening and closing between intention, gesture. A pulse in a neck, the shiftiness of the hands, an unconscious blink, the conversations you have with your eyes translate everything and nothing. What will be needed, what goes unfelt, unsaid—what has been duplicated, redacted here, redacted there, altered to hide or disguise—words encoding the bodies they cover. And despite everything the body remains.
Occasionally it is interesting to think about the outburst if you would just cry out—
To know what you'll sound like is worth noting—
— from Citizen: An American Lyric
 
DON'T LET ME BE LONELY (excerpt)
There was a time when I could say no one I knew well had died. This is not to suggest no one died. When I was eight my mother became pregnant. She went to the hospital to give birth and returned without the baby. Where's the baby? we asked. Did she shrug? She was the kind of woman who liked to shrug; deep within her was an everlasting shrug. That didn't seem like a death. The years went by and people only died on television—if they weren't Black, they were wearing black or were terminally ill. Then I returned home from school one day and saw my father sitting on the steps of our home. He had a look that was unfamiliar; it was flooded, so leaking. I climbed the steps as far away from him as I could get. He was breaking or broken. Or, to be more precise, he looked to me like someone understanding his aloneness. Loneliness. His mother was dead. I'd never met her. It meant a trip back home for him. When he returned he spoke neither about the airplane or the funeral.