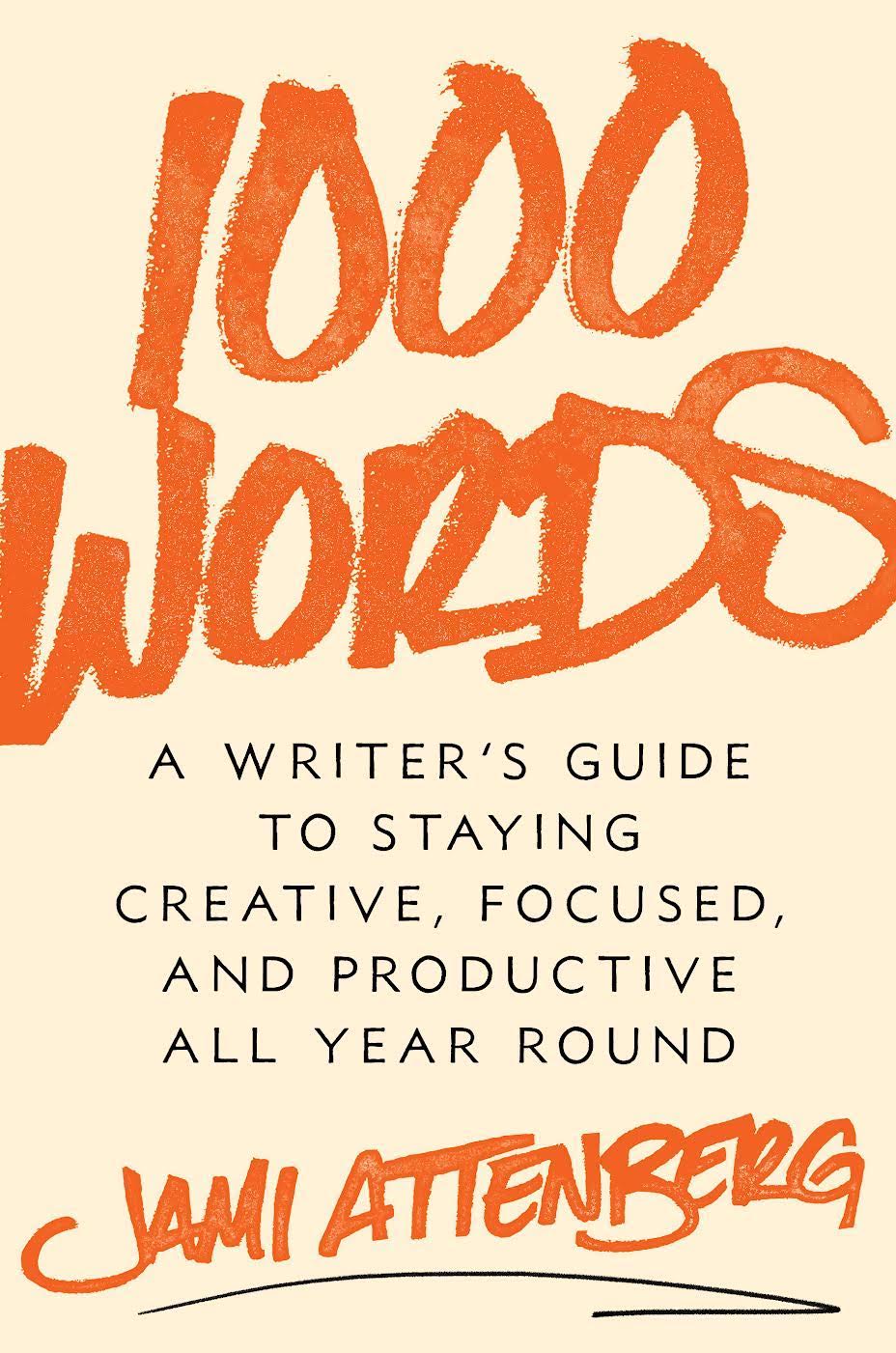 Inspired by Jami Attenberg's wildly popular literary movement #1000WordsofSummer, this collection features encouraging letters on creativity, productivity, and writing from acclaimed authors including Roxane Gay, Lauren Groff, Celeste Ng, Meg Wolitzer, and Carmen Maria Machado.
In 2018, novelist Jami Attenberg, faced with a looming deadline, needed writing inspiration. Using a bootcamp model, she and a friend set out to write one thousand words daily for two weeks straight. They opened this practice to Attenberg's online community and soon hundreds then thousands of people started using the #1000WordsofSummer hashtag to track their work and support one another. What began as a simple challenge between two friends has become a literary movement—write 1,000 words per day without judgment, or bias, or concerns about writer's block, and see what comes of it.
1000 Words is the book-length extension of this movement. It is about becoming—and staying—motivated, discovering yourself and your creative desires, and approaching your craft from a new direction. It features advice from more than fifty well-known writers, including New York Times bestsellers, Pulitzer Prize winners, and stars of the literary world. Framing these letters are words of wisdom and encouragement, plus specific strategies, from Attenberg on how to carve out a creative path for yourself all year round.
Paired with vibrant word art illustrations, 1000 Words is an accessible and motivational craft book that allows you to open any page and get a quick and fulfilling hit of inspiration.