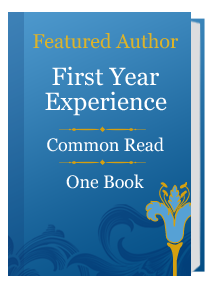 "Diane Ackerman's vivid writing, inexhaustible stock of insights, and unquenchable optimism have established her as a national treasure, and as one of our great authors." —Jared Diamond
"Ackerman's thrilling observations urge us to live in the moment, to wake up to nature's everyday miracles." —PEN New England
"Diane Ackerman is a great dramatist and explorer of the sensual world….There is no limit to her curiosity; she is constantly discovering surprises." —The New York Times Book Review 
The incandescent Diane Ackerman—celebrated interpreter of science and nature—is the author of two dozen highly acclaimed works of nonfiction and poetry, including The Zookeeper's Wife and A Natural History of the Senses―books beloved by millions of readers all over the world. In prose so rich and evocative that one can feel the earth turning beneath one's feet as one reads, Ackerman's thrilling observations urge us to live in the moment, to wake up to nature's everyday miracles.
Her most recent book, The Human Age: The World Shaped By Us (Norton, 2014), won the 2015 PEN New England Henry David Thoreau Prize for literary excellence in nature writing for a book that "celebrates the natural world and human ingenuity, while exploring how the human race has become the single dominant force of change on the whole planet;" it was also a New York Times bestseller and Notable Book of 2014. In The Human Age Ackerman declares, "Our relationship with nature has changed…radically, irreversibly, but by no means all for the bad. Our new epoch is laced with invention. Our mistakes are legion, but our talent is immeasurable."
The Zookeeper's Wife  (2008) tells the true story of Antonina and Jan Zabinski, Christian directors of the Warsaw Zoo during WWII, who saved over 300 doomed Jews, hiding many of them in the zoo cages.  One of the most successful hideouts of World War II, it is a tale of people, animals, and subversive acts of compassion. For three years, Antonina kept her unusual household afloat, caring for both its human and its animal inhabitants in ingenious ways. Her husband, Jan, was heroic in more traditional ways, while Antonina was determined that the "Guests" survived emotionally, as well. Never giving in to the penetrating fear of discovery, she kept alive an atmosphere of play and innocence even as Europe crumbled around her.  The Zookeeper's Wife was a New York Times Bestseller for 54 weeks. Speaking deeply to readers of all ages, it has been chosen as a Freshman Reads and Community Reads book in many cities. It received the Orion Book Award, which honored it as: "a groundbreaking work of nonfiction, in which the human relationship to nature is explored in an absolutely original way through looking at the Holocaust. A few years ago, 'nature' writers were asking themselves, How can a book be at the same time a work of art, an act of conscientious objection to the destruction of the world, and an affirmation of hope and human decency? The Zookeeper's Wife answers this question."
A full length feature film of The Zookeeper's Wife, starring Jessica Chastain and Daniel Bruhl, was released in 2017.
One Hundred Names for Love was a finalist for the Pultizer Prize, the National Book Critics Circle Award, and the Books for a Better Life Award. It tells the story of Ackerman's work to bring her husband back from the depths of aphasia after he suffered a terrible stroke, and was described by the Washington Post as "an ode to playfulness and the brain's plasticity…a testament to the power of creativity in language, life—and love." Abraham Verghese of The New York Times Book Review remarked, "Ackerman weds exquisite writing with profound insights, this time into speech and imagination….This book has done what no other has for me in recent years: it has renewed my faith in the redemptive power of love."
Other nonfiction titles include Dawn Light: Dancing with Cranes and Other Ways to Start the Day, a book about "waking up" to each passing moment; An Alchemy of Mind, a poetics of the brain based on the latest neuroscience; Cultivating Delight: A Natural History of My Garden; Deep Play, which considers play, creativity, and our need for transcendence; A Slender Thread, about her work as a crisis line counselor; The Rarest of the Rare; and The Moon by Whale Light, in which she explores the plight and fascination of endangered animals; A Natural History of Love; On Extended Wings, her memoir of flying. Inspired by A Natural History of the Senses, she also hosted a five-hour PBS television series of the same name. While humans might luxuriate in the idea of being "in" nature, but Ms. Ackerman has taught generations that we are nature—for "no facet of nature is as unlikely as we, the tiny bipeds with the giant dreams."
Ackerman's poetry has been published in leading literary journals. Maxine Kumin says of it, "I know enough to know when I'm in the presence of a brilliant mind. Her acrobatic poems are full of fact and exuberance." Her poetry books are Origami Bridges: Poems of Psychoanalysis and Fire; I Praise My Destroyer; Jaguar of Sweet Laughter: New and Selected Poems; Lady Faustus; Reverse Thunder: A Dramatic Poem; Wife of Light; The Planets: A Cosmic Pastoral.
Her essays about nature and human nature have appeared in The New York Times, Smithsonian, Parade, The New Yorker, National Geographic, and many other journals, where they have been the subject of much praise. She is also an Op-Ed columnist for The New York Times. She also writes nature books for children. Those titles include: Animal Sense; Monk Seal Hideaway; and Bats: Shadows in the Night. Says The Chicago Sun, "If you're lucky you have someone in your life like Diane Ackerman—smart and capable, and successful in the world of grownups, but still brimming with the kind of infectious enthusiasm and wonder generally found only in children."
Diane Ackerman was born in Waukegan, Illinois. She received an MA, MFA, and PhD from Cornell University and has received many prizes and awards, including a D. Litt. from Kenyon College, a Guggenheim Fellowship, the John Burroughs Nature Award, and the Lavan Poetry Prize, as well as being honored as a Literary Lion by the New York Public Library. She has taught at a variety of universities, including Columbia and Cornell.
She also has the rare distinction of having a molecule named after her—the dianeackerone.

Poet, essayist, and naturalist, Diane Ackerman is the author of two dozen highly acclaimed works of nonfiction and poetry, including The Human Age, The Zookeeper's Wife, and A Natural History of the Senses, books beloved by millions of readers all over the world. In prose so rich and evocative that one can feel the earth turning beneath one's feet as one reads, Ackerman's thrilling observations urge us to live in the moment, to wake up to nature's everyday miracles.

THE HUMAN AGE (Nonfiction, 2014)
"The Human Age: The World Shaped by Us celebrates the natural world and human ingenuity, while exploring how the human race has become the single dominant force of change on the whole planet, and the many earth-shaking changes that now affect every part of our lives and those of our fellow creatures." —PEN New England
Our finest literary interpreter of science and nature, Diane Ackerman is justly celebrated for her unique insight into the natural world and our place (for better and worse) in it. In this landmark book, she confronts the unprecedented fact that the human race is now the single dominant force of change on the planet. Humans have "subdued 75 percent of the land surface, concocted a wizardry of industrial and medical marvels, strung lights all across the darkness." We now collect the DNA of vanishing species in a "frozen ark," equip orangutans with iPads, create wearable technologies and synthetic species that might one day outsmart us. Ackerman takes us on an exciting journey to understand this bewildering new reality, introducing us to many of the people and ideas now creating—perhaps saving—our future. The Human Age is a beguiling, optimistic engagement with the earth-shaking changes now affecting every part of our lives and those of our fellow creatures—a wise book that will astound, delight, and inform intelligent life for a long time to come.
100 NAMES FOR LOVE (Memoir, 2011)
"Ackerman's writing about the brain is breathtaking; she paints a portrait of an eccentric and endearing marriage…She squares up her new normal so movingly that she hollowed out my chest…A splendid book." —The Plain Dealer
No other writer can blend science of the brain with love of language like Diane Ackerman. In this extraordinary memoir, she opens a window into the experience of wordlessness—the language paralysis called aphasia. In narrating the recovery of her wordsmith husband, Paul West, from a stroke that reduced his vast vocabulary to a single syllable, she evokes the joy and mystery of the brain's ability to use and connect words. Deeply rewarding to the literary reader, while also offering advice and support to the families of those afflicted by stroke, Ackerman has given us a rich trifecta: a literary love story, accessible insight into the science and medicine of brain injury, and invaluable spiritual sustenance in the face of life's myriad physical sufferings. A reviewer from The Columbian called it, "One of the most beautiful biographies I've ever read."
DAWN LIGHT (Nonfiction, 2009)
"Dawn Light extends far beyond a time of day into a general celebration of our continually renewed existence. We are not separate from those trees, the author insists; we are always in nature, of nature… In Ackerman's view, it's all knit together, this life on Earth, all connected and glorious. And there's no better time to reexamine it than at first light." —The LA Times Book Review
In the same way that medieval monks had "Books of Hours", with suggested meditations and prayers for different hours of the day, Diane Ackerman's Dawn Light is a "Book of Dawns". Each short chapter is about a different dawn and a different facet of nature, chronicling the changing of the seasons over the course of a year, from January to December, in locales around the world. Dawn is also a metaphor for conscious awareness, as in, "it dawns on me that….." So this book is also about trying to "wake up" to each passing moment. To that end, it is chock-full of small astonishments and secular hallelujahs. Like A Natural History of the Senses, Dawn Light is an exceptional example of the genre of which Diane Ackerman is the acknowledged master—the wide-ranging nature essay that also teaches us about ourselves. It is the product of a mind full of facts, inclined to poetry, and in love with not only all creatures great and small, but every weird and colorful adaptation of the natural world. Joining science's devotion to detail with religion's appreciation of the sublime, Dawn Light is an impassioned celebration of the miracles of evolution—especially human consciousness of our numbered days on a turning earth.
THE ZOOKEEPER'S WIFE: A WAR STORY (Nonfiction, 2008)
"Here is a true story—of human empathy and its opposite—that is simultaneously grave and exuberant, wise and playful. Ackerman has a wonderful tale to tell, and she tells it wonderfully." —Washington Post Book World
The Zookeeper's Wife is about one of the most successful hideouts of World War II. It's a tale of people, animals, transcendence, and subversive acts of compassion." Jan Zabinski, the innovative director of the Warsaw Zoo, and Antonina, his empathic wife, lived joyfully on the zoo grounds during the 1930s with their young son, Ryszard (Polish for lynx), and a menagerie of animals needing special attention. The zoo was badly damaged by the Nazi blitzkrieg; and their bit of paradise would have been utterly destroyed but for the director of the Berlin Zoo, Lutz Heck, who wanted Jan's help in resurrecting extinct 'pure-blooded species' in pursuit of Aryan perfection in the animal kingdom. Resourceful and courageous, the Zabinskis turned the decimated zoo into a refuge and saved the lives of several hundred imperiled Jews. Ackerman has written many stellar works, but this is the book she was born to write. Sharing the Zabinskis' knowledge of and reverence for the natural world and drawing on her poet's gift for dazzling metaphor, she captures with breathtaking precision and discernment our kinship with animals, the barbarity of war, Antonina's unbounded kindness and keen delight in 'life's sensory bazaar,' Jan's daring work with the Polish Underground, and the audacity of the Zabinskis' mission of mercy. An exemplary work of scholarship and an 'ecstasy of imagining,' Ackerman's affecting telling of the heroic Zabinskis' dramatic story illuminates the profound connection between humankind and nature, and celebrates life's beauty, mystery, and tenacity." —Booklist

Read an excerpt from The Human Age: An Ex-Industrial Fisherman Rethinks His Job
ONE HUNDRED NAMES FOR LOVE (excerpt)
The tests revealed that Paul had a massive stroke, one tailored to his own private hell. In the cruelest of ironies for a man whose life revolved around words, with one of the largest working English vocabularies on earth, he had suffered immense damage to the key language areas of his brain and could no longer process language in any form. Though not visible in the CAT scan's chiaroscuro world, other vital language areas had also wilted, leaving a labyrinth of fragile liaisons hushed. Global aphasia, it's called. Paul's aphasia was indeed global, round as his head, a grief encompassing our whole world. I'd never heard the expression before, and didn't want to think about the full cartography of loss. Yet I had no choice, because someone had to make decisions about his care-informed, clear-headed decisions.
THE ZOOKEEPER'S WIFE (excerpt)
With blackout in effect and most of the animals gone, dawn no longer announced itself by spilling light into the bedroom and unleashing the zoo's otherworldly chorale. One awoke in darkness and silence, the bedroom windows sealed with plywood and most of the animal calls either missing or muffled. In a quiet that dense, body sounds become audible, one hears blood surging and the bellows of the lungs. In a darkness that deep, fireflies dance across eyes that see into themselves.