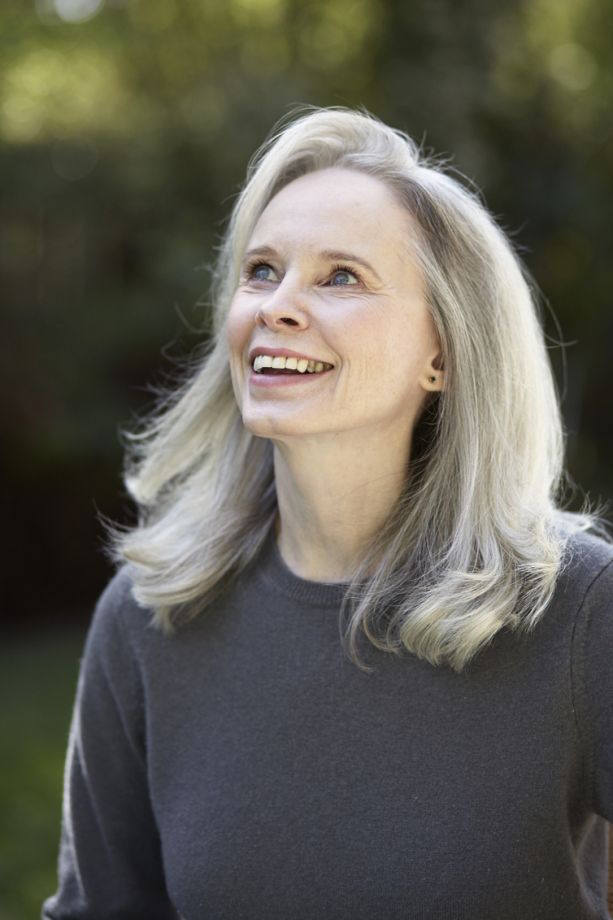 Mary Gaitskill
Acclaimed Novelist & Story Writer
National Book Award Finalist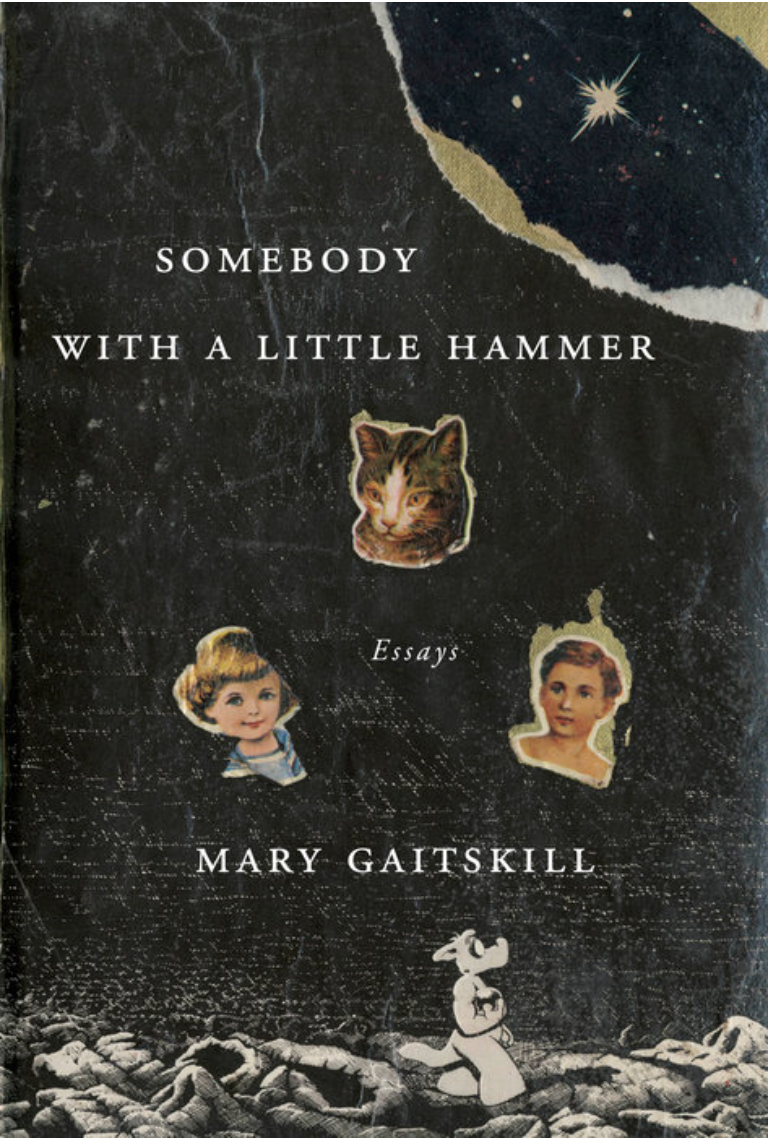 Readings &
Lecture Topics
The Peculiar Place of Imagery in Literature
Sexuality in Literature
Why People Still Read
An Evening with Mary Gaitskill
Biography
"There may be no better writer than Gaitskill at reaching deep into what she calls…'the trapdoors in personality and obsession,' and pulling what she finds there back out into the world. Past, present, future; heartbreak, desire, and loss—none of it is quite beyond her." —Village Voice

"[Gaitskill's] palpable talent puts her among the most eloquent and perceptive contemporary fiction writers." —New York Times Book Review
"I lost my innocence to Mary Gaistkill; I think a lot of people did." —Nerve.com
Award-winning author Mary Gaitskill is best known for delivering powerful stories of dislocation, longing, and desire with prose that "glides lightly over unsoundable depths" (Village Voice). She is the author of two novels: The Mare (2015), Veronica (2005), which was nominated for the 2005 National Book Award, National Critic's Circle Award, and LA Times Book Award, and Two Girls, Fat and Thin (1991). Gaitskill is also the author  of the novella This Is Pleasure (2019) where she considers our present moment through the lens of a particular #MeToo incident. She is also the author of the story collections The Devil's Treasure, Don't Cry, Bad Behavior, and Because They Wanted To, which was nominated for the PEN/Faulkner in 1998. Bad Behavior, now a classic, made critical waves when it was first published, heralding Gaitskill's arrival on the literary scene and established her as one of the sharpest, erotically charged, and audaciously funny writing talents of contemporary literature. In addition, Gaitskill is the author of the essay collection Somebody With A Little Hammer (2017). About her story collection, Don't Cry, Bomb Magazine declared: "Written with her distinctive, uncanny combination of bluntness and high lyricism, Don't Cry takes its place among artworks of great moral seriousness."
Gaitskill's stories and essays have appeared in The New Yorker, Harper's, Esquire, Best American Short Stories and The O. Henry Prize Stories. Her story "Secretary" was the basis for the feature film of the same name starring Maggie Gyllenhaal and James Spader. In 2002 she was awarded a Guggenheim Fellowship for fiction, and in 2010 she was awarded a Cullman Research Fellowship at the New York Public Library. She has taught at U-C Berkeley, the University of Houston, New York University, Brown, and Syracuse University.
Mary Gaitskill was born in 1954 in Lexington, Kentucky. In 1981 Gaitskill graduated from the University of Michigan, where she won an award for her collection of short fiction The Woman Who Knew Judo and Other Stories.
Short Bio
Mary Gaitskill is the author of the novels The Mare, Veronica, which was nominated for the 2005 National Book Award, National Critic's Circle Award, and LA Times Book Award, and Two Girls, Fat and Thin. Her most recent publication is her collection The Devil's Treasure (2021). She is also the author of the story collections Bad Behavior, Because They Wanted To, which was nominated for the PEN/Faulkner in 1998, and Don't Cry. Gaitskill's stories and essays have appeared in The New Yorker, Harper's, Esquire, Best American Short Stories, and The O. Henry Prize Stories. Her most recent collection of essays, Somebody With A Little Hammer (2017), was published in 2017.  She has been awarded a Guggenheim Fellowship for fiction and a Cullman Research Fellowship at the New York Public Library.
Videos
Publications
Articles & Audio
Selected Writings
• Read the short story "Mirrorball" — Knopf Doubleday
• Read This Is Pleasure — The New Yorker
• Read the Short Story "The Other Place" — The New Yorker
DON'T CRY (excerpt from short story)
Our first day in Addis Ababa we woke up to wedding music playing outside the hotel. We had traveled for 20 hours and we were deeply asleep. The music entered my sleep in the form of moving lights, like fireflies or animate laughter, in a pattern, but a loose and playful one. I was dreaming that I was with Thomas. In the dream, he was very young, and we were chasing a light that had come free of the others, running down a winding path with darkness all around.
When I woke at first I did not know where I was. The music seemed more real than the dingy room; its sound saturated me with happiness and pain. Then I saw Katya and remembered where we were and why. She was already up and standing at the window lifting a shade to peer out-the sun made a warm place on her skin and I felt affection for her known form in this unknown place. She turned and said, "Janice, there's weddings going on outside-plural!"
We went outside. All around our hotel were gardens, and in the gardens were crowds of people dressed in the bright colors of undiluted joy. Brides and grooms were wearing white satin, and the streets were lined with white limousines decked with flowers, and together with so much color, the white also seemed colorful. Little girls in red-and-white crinoline ran past, followed by a laughing woman. Everyone was laughing or smiling, and because I could not tell where the music came from, I had the sensation that it was coming directly from these smiling, laughing people. Katya turned to me and said, "Are we in heaven?"
I replied, "I don't know," and for a second I meant it.
My husband Thomas had died six months before the trip to Addis Ababa. The music that woke me that first day touched my grief even before I knew it was wedding music. Even in my sleep I could hear love in it; even in my sleep, I could hear loss. I stepped out of the hotel in a state of grief, but when I saw the brides and grooms in their happiness, wonder slowly spread through my grief. It was like seeing my past and a future that was no longer mine but that I was part of anyway.
—from Don't Cry
 
VERONICA (novel excerpt)
When I was young, my mother read me a story about a wicked little girl. She read it to me and my two sisters. We sat curled against her on the couch and she read from the book on her lap. The lamp shone on us and there was a blanket over us. The girl in the story was beautiful and cruel. Because her mother was poor, she sent her daughter to work for rich people, who spoiled and petted her. The rich people told her she had to visit her mother. But the girl felt she was too good and went merely to show herself. One day, the rich people sent her home with a loaf of bread for her mother. But when the little girl came to a muddy bog, rather than ruin her shoes, she threw down the bread and stepped on it. It sank into the bog and she sank with it. She sank into a world of demons and deformed creatures. Because she was beautiful, the demon queen made her into a statue as a gift for her great-grandson. The girl was covered in snakes and slime and surrounded by the hate of every creature trapped like she was. She was starving but couldn't eat the bread still welded to her feet. She could hear what people were saying about her; a boy passing by saw what had happened to her and told everyone, and they all said she deserved it. Even her mother said she deserved it. The girl couldn't move, but if she could have, she would've twisted with rage. "It isn't fair!" cried my mother, and her voice mocked the wicked girl.
Because I sat against my mother when she told this story, I did not hear it in words only. I felt it in her body. I felt a girl who wanted to be too beautiful. I felt a mother who wanted to love her. I felt a demon who wanted to torture her. I felt them mixed together so you couldn't tell them apart. The story scared me and I cried. My mother put her arms around me. "Wait," she said. "It's not over yet. She's going to be saved by the tears of an innocent girl. Like you." My mother kissed the top of my head and finished the story. And I forgot about it for a long time.
—from Veronica
Download Assets
Book Covers
---
Artist Photos