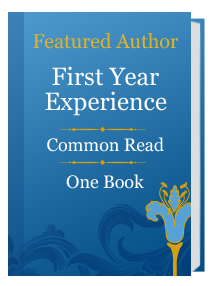 "Absolutely indispensable." —Junot Diaz
"Gish Jen is outstanding both as a novelist and as a spokeswoman…She writes about great public themes without fanfare or pretension." —Elaine Showalter, Princeton University
"I am proud, proud, proud to share ancestors, the novel, and the world with Gish Jen."  —Maxine Hong Kingston
Gish Jen is the author of numerous award-winning novels, including World and Town, Mona In the Promised Land, The Love Wife, and Typical American, as well as a collection of stories, Who's Irish? Invited by Harvard University to deliver the Massey lectures in American Civilization—a distinction she shares with Eudora Welty, Toni Morrison, E.L. Doctorow, and Maxine Hong Kingston—Jen published those lectures in March 2013. Entitled Tiger Writing: Art, Culture and the Interdependent Self, they piercingly address the profound difference in self-narration that underlies the East-West gap and have large implications for our study of literature. Harvard Professor Amanda Claybaugh, in introducing the third of the live lectures, announced, "[F]rom now on I'll place Jen alongside Hegel and Lukacs as a theorist of the genre, and her father's narrative alongside Bronte's and Joyce's as a fascinating alternative of how to narrate a life." In February of 2017, her book of nonfiction The Girl at the Baggage Claim, will be released by Penguin Random House.
And yet the lectures are more than just literary. Provocative, honest and personal, they use Jen's own beginnings as a writer as well as her father's autobiography about growing up in China to illuminate phenomena from American individualism and American art culture to the success of Asian Americans on standardized tests—the outward focus of Asian storytelling, too.
Jen has been bringing insight, humanity, and humor to issues of culture and identity for over two decades. Her novels portray individuals, families, and entire communities struggling with questions of race, religion, choice, and change—asking us, among other things, what it means to be American. Her first novel, Typical American, audaciously redefines Americanness, for example. "As soon as you ask yourself the question, 'What does it mean to be Irish-American, Iranian-American, Greek-American,'" says Jen, "you are American." Later novels, such as The Love Wife, explore phenomena like the new American family. Is a biological child more real than an adopted child? Is an adopted family a real family? How much of ourselves do we choose? This is a theme explored in a different key in Mona in the Promised Land, which asks, "can a nice Chinese girl turn Jewish?," even as it looks at the invention of ethnicity, American-style. And Jen's most recent novel, World and Town, transposes her concerns once again. Is post-9/11 America still a place where we can be reborn? In a novel as much about science culture and religious culture as ethnic culture, Jen explores just how much depends on vision—every form of vision involving a form of blindness.
That these sorts of concerns are raised in the course of great storytelling is testimony to Jen's gifts. As Ron Charles wrote in The Washington Post, "Jen knows how to create thoughtful characters who can talk and think about complex issues without making us take notes." Cynthia Ozick echoes this praise: "Jen's characters are so alive," she says, "that one can hardly call them 'characters.'" The New York Times Book Review, meanwhile, has focused on Jen's prose: "No paraphrase could capture the intelligence of Gish Jen's prose, its epigrammatic sweep and swiftness," wrote A. G. Mojtabai. "The author just keeps coming at you, line after stunning line."
Elected a fellow of the American Academy of Arts and Sciences in 2009, Jen is the recipient of grants from the Guggenheim Foundation, the Radcliffe Institute, and the National Endowment for the Arts, as well as the Lannan Literary Award for Fiction. In 2003, an American Academy of Arts and Letters jury comprised of John Updike, Cynthia Ozick, Don DeLillo, and Joyce Carol Oates awarded her a five-year Mildred and Harold Strauss Living Award.
Her work has appeared in the New Yorker, the Atlantic Monthly, and dozens of other periodicals and anthologies, including The Best American Short Stories of the Century, edited by John Updike. It was also featured in a PBS American Masters' special on the American novel.
A natural performer and a natural teacher, Jen connects as easily with general readers and with students as with professors.

Gish Jen is the author of numerous award-winning novels, including World and Town, Mona In the Promised Land, The Love Wife, and Typical American, as well as a collection of stories, Who's Irish? Her Harvard University lectures were published in a book entitled Tiger Writing: Art, Culture and the Interdependent Self. In February of 2017, her book of nonfiction The Girl at the Baggage Claim, will be released by Penguin Random House.  She is the recipient of the Lannan Award in Fiction as well as a Strauss Living Award, and is a fellow of the American Academy of Arts and Sciences.

THE GIRL AT THE BAGGAGE CLAIM (Nonfiction, 2017)
A provocative and important study of the different ideas Easterners and Westerners have about the self and society and what this means for current debates in art, education, geopolitics, and business. Never have East and West come as close as they are today, yet we are still baffled by one another. Is our mantra "To thine own self be true"? Or do we believe we belong to something larger than ourselves–a family, a religion, a troop–that claims our first allegiance? Gish Jen–drawing on a treasure trove of stories and personal anecdotes, as well as cutting-edge research in cultural psychology–reveals how this difference shapes what we perceive and remember, what we say and do and make–how it shapes everything from our ideas about copying and talking in class to the difference between Apple and Alibaba. As engaging as it is illuminating, this is a book that stands to profoundly enrich our understanding of ourselves and of our world.

TIGER WRITING: ART, CULTURE & THE INDEPENDENT SELF  (Nonfiction, 2013)
Drawing on a rich array of sources—from paintings to cognitive studies to her father's striking account of his childhood in China—this accessible book not only illuminates Jen's own development and celebrated work but also explores the aesthetic and psychic roots of the independent and interdependent self—each mode of selfhood yielding a distinct way of observing, remembering, and narrating the world. The novel, Jen writes, is fundamentally a Western form that values originality, authenticity, and the truth of individual experience. By contrast, Eastern narrative emphasizes morality, cultural continuity, the everyday, the recurrent. In its progress from a moving evocation of one writer's life to a convincing delineation of the forces that have shaped our experience for millennia, Tiger Writing radically shifts the way we understand ourselves and our art-making.
WORLD AND TOWN (Novel, 2011)
"World and Town is lavish with acutely drawn incidents and characters…an imaginatively questioning and shrewdly written novel of our times" —Boston Globe
"How happy I am to read a book by a woman that's so big and ambitious. I love it when women writers dare to take on the great themes of history and national identity… You will find yourself swept up and completely absorbed by this polyphonic and immensely moving novel." —Allegra Goodman
Hattie Kong has, in her fiftieth year of living in the United States, lost both her husband and her best friend to cancer. It is an utterly devastating loss, and also heartbreakingly absurd: a little, she thinks, "like having twins." Two years later, she moves to the town of Riverlake, where she is soon joined by an immigrant Cambodian family and a just-retired neuroscientist ex-lover named Carter Hatch. All of them are, like Hattie, looking for a new start in a town that might once have represented the rock-solid base of American life but that is itself challenged by cell-phone towers and chain stores, struggling family farms and fundamentalist Christians. What Hattie makes of this situation is at the center of a novel that asks deep and absorbing questions about religion, home, America, what neighbors are, what love is, and, in the largest sense, what "worlds" we make of the world.


TIGER WRITING (excerpt)
A couple of years ago, I attended an East-West literary conference, over the course of which a young mainland Chinese writer was asked why she wrote. To this, she answered, not to tell stories, or to bear witness, or to be in sacred communion with Jane Austen, but rather that she wrote because she did not like to go out, and thought that by writing novels she could make money and stay home. To which all I could think was, Oy!—which was just Yiddish for what I suspect many of the Westerners in the audience were thinking.
WORLD AND TOWN (excerpt)
Last week, a family moved in down the hill—Cambodian. They plan to build themselves a little house, people say. Hoping that that house will—ta daah!—become a home. Well, that's not so simple, Hattie happens to know. But never mind; this is an age of flux. She, Hattie Kong, came from China; her neighbors from Cambodia; is there anyone not coming from somewhere?
WHO'S IRISH? (excerpt)
My husband always used to say he is afraid of me, and in our restaurants busboys and cooks all afraid of me, too. Even the gang members come for protection money, they try to talk to my husband. When I am there, they stay away. If they come by mistake, they pretend they are come to eat. They hide behind the menu, they order a lot of food. They talk about their mothers. Oh, my mother have some arthritis, need to take herbal medicine, they say. Oh, my mother getting old, her hair all white now.
I say, Your mother's hair used to be white, but since she dye it, it is black again. Why don't you go home once in a while and take a look? I tell them, Confucius say a filial son know what color his mother's hair is.
TYPICAL AMERICAN (excerpt)
It's an American story: before he was a thinker, or a doer, or an engineer, much less an imagineer like his self-made millionaire friend Grover Ding, Ralph Chang was just a small boy in China, struggling to grow up his father's son. We meet him at age six. He doesn't know what or where America is, but he does know, already, that he's got round ears that stick out like the sideview mirrors on the only car in town—his father's. Often he wakes up finds himself tied by his ears to a bedpost, or else he finds loops of string around them, to which are attached dead bugs. "Earrings!" his cousins laugh. His mother tells him something like, It's only a phase. (This is in Shanghainese.) After a while the other boys will grow up, she says, he should ignore them. Until they grow up? he thinks, and instead—more sensibly—walks around covering his ears with his hands.
MONA IN THE PROMISED LAND (excerpt)
There they are, nice Chinese family—father, mother, two born-here girls. Where should they live next? The parents slide the question back and forth like a cup of ginseng neither one wants to drink. Until finally it comes to them: what they really want is a milk shake (chocolate), and to go with it a house in Scarshill. What else? The broker hints patiently, in a big round voice; she could have modeled her elocution on the cannonball.