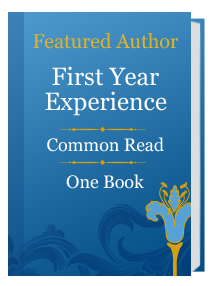 "Da Chen's voice comes from the soil of China…." —LA Times
Da Chen grew up in the deep south of China, running barefoot in muddy fields and riding the backs of water buffaloes. In his tiny Fujian village, water was fetched from an ancient well swimming with snakes, and the only lights that burned in most households were hissing kerosene lanterns. As the grandson of a disgraced landowner, he was a victim of communist political persecution and hollowing poverty during the Cultural Revolution. His family was beaten; his father thrown in reform camp; and young Chen, at the age of nine, was threatened with imprisonment.
Unfailing family love helped him survive in a dysfunctional society, and he found unexpected love and friendship with four other hoodlum outcasts; but dreams made him soar above the poverty and persecution. His first encounter with a Christian woman, a Baptist professor, was life changing. She taught him English and opened the possibility of another world. He excelled in college at Beijing Languages and Culture University, and stayed on as a professor of English after graduating top in his class.
His father also recognized that his son had bigger desires than their village could satisfy, so he took Da Chen to a local flute maker. Da Chen was dazzled by the many flutes hanging from the ceiling, all of which the shopkeeper had made from bamboo he grew behind his shop. Da Chen chose a flute and began his lifelong love of music. Da Chen practiced passionately, learning popular Chinese melodies by ear. Music was a spiritual escape for Da Chen, and through it he transcended his village—even his country—to feel part of something universal. To this day, during his readings and keynote addresses, he plays his flute, transporting himself and his audiences back to the place of his childhood.
Da Chen arrived in America at the age of 23 with $30 in his pocket, his bamboo flute, and a heart filled with hope. He attended Columbia University School of Law on a full scholarship, and upon graduating, worked for the Wall Street investment banking firm of Rothschilds, Inc.
Colors Of The Mountain, his first memoir, was compared to Angela's Ashes and went on to become a New York Times bestseller. Sounds Of The River, the sequel to his first memoir, was published to rave international reviews. The LA times wrote, "Chinese literature has brought to these shores many new and interesting voices—the haunting lyricism of Ha Jin, the harsh worldview of Anchee Min, the righteous indignation of Adeline Yen Mah. Da Chen's voice comes from the soil of China…his exuberance for life and its possibilities set him apart from others in the genre." Da Chen's novel My Last Empress was released in 2012. His first adult fiction, Brothers, was published in September 2006 and was a 2007 Quill Awards finalist in the general fiction category.
His first fiction for young readers, Wandering Warrior, published by Random House Children's Books, is described by USA Today as "China's answer to [Harry] Potter." China's Son, the children's adaptation of Da Chen's memoir, was a Borders Original Voices Award finalist, American Library Association Best Books for Young Adults final nominee, New York Public Library Book For the Teen Age List, and PBS TeacherSource recommended book. Da Chen received the 2007 Rip Van Winkle Award for outstanding contributions to Children's Literature by the New York Library Association.
Da is the recipient of the NCSS 2010 Spirit of America Award and the 2007 Asian/Pacific American Award for Literature by the American Librarians Association. He has been featured on NPR, CNN International, The Diane Rehm Show, CSPAN Book TV, and Fox News Channel. His books have been translated into eleven languages and are frequently chosen as common reader selections among American universities and used as textbooks by schools such as Yale, Vassar, Wellesley, the Culinary Institute of America, the United Nations-affiliated Vienna International School, and in many high schools and middle schools. He lives in upstate New York with his wife, Sunny, and their two young children.

Da Chen is the author of two memoirs, Colors of the Mountain and Sounds of the River, both of which were international bestsellers. His first book of fiction, Brothers, was a finalist for the 2007 Quill Award and his first fiction for young readers, Wandering Warrior, has been described as "China's answer to [Harry] Potter." China's Son, the children's adaptation of his first memoir, was nominated for numerous awards and received the 2007 Rip Van Winkle award for outstanding contributions to Children's Literature. Chen is originally from the deep south of China and lives in upstate New York.

MY LAST EMPRESS (Novel, 2012)
My Last Empress is a sweeping story of passion and obsession, set against the upheavals of nineteenth-century imperial China, narrated by Samuel Pickens, a blue blood from Connecticut's Gold Coast. Devastated by the death of his beloved Annabelle, Pickens comes to believe that her ghost is visiting him, and will not rest until she is returned to China. During his journey he works for the effete and powerless emperor, who keeps a concubine, Qui Rong, who looks shockingly like Annabelle. But the palace is filled with gossip and rumors, and soon their love is discovered. Qui Rong and Samuel must escape; but the only one who can help them is a nearby warlord, who reveals a shocking story of his own.
COLORS OF THE MOUNTAIN (Memoir, 2001)
Colors of the Mountain is a classic story of triumph over adversity, a memoir of a boyhood full of spunk, mischief, and love, and a welcome introduction to an amazing young writer. Da Chen was born in 1962, in the Year of Great Starvation. Mao Zedong's Cultural Revolution engulfed millions of Chinese citizens, and the Red Guard enforced Mao's brutal communist regime. Chen's family belonged to the despised landlord class, and his father and grandfather were routinely beaten and sent to labor camps, the family of eight left without a breadwinner. Despite this background of poverty and danger, Da Chen grew up to be resilient, tough, and funny, learning how to defend himself and how to work toward his future. By the final pages, when his says his last goodbyes to his father and boards the bus to Beijing to attend college, Da Chen has become a hopeful man astonishing in his resilience and cheerful strength.

COLORS OF THE MOUNTAIN (excerpt)
I was born in southern China in 1962, in the tiny town of Yellow Stone. They called it the Year of Great Starvation. Chairman Mao had had a parting of ways with the Soviets, and now they wanted all their loans repaid or there would be blood, a lot of it.
Mao panicked. He ordered his citizens to cut down on meals and be hungry heroes so he could repay the loans. The superstitious citizens of Yellow Stone still saw the starving ghosts of those who had died during that year chasing around and sobbing for food on the eve of the spring Tomb-Sweeping Festival.
That year also saw a forbidding drought that made fields throughout China crack like wax. For the first time, the folks of Yellow Stone saw the bottom of the Dong Jing River. Rice plants turned yellow and withered young.
Dad wanted to give me the name Han, which means drought, but that would have been like naming a boy in Hiroshima Atom Bomb. And since the Chinese believe that their names dictate their fate, I would have probably ended up digging ditches, searching for water in some wasteland. So Dad named me Da, which means prosperity.
The unfortunate year of my birth left a permanent flaw in my character: I was always hungry.